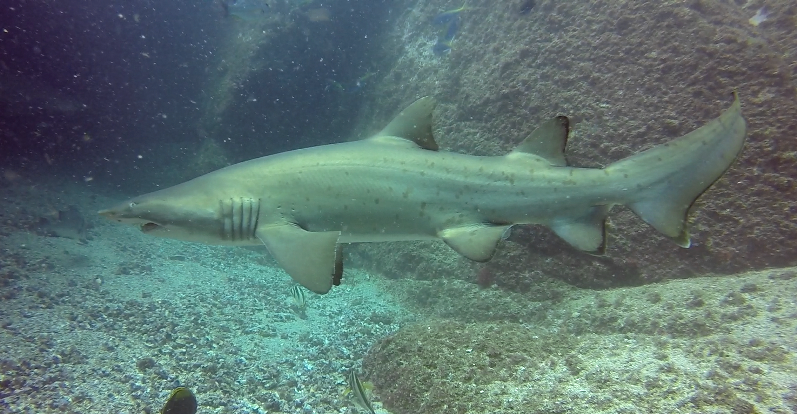 We had plenty of Grey Nurse Shark action today with two females in Cleaner Cave, there was one big adult and a very small juvenile, they were not shy of our Open Water Students and got super close!!
Boulder Wall was intoxicated with marine life today and we had to nearly push our way through to get to South Bolder. Our divers also spotted a couple Eagle Rays, Nudibranchs, Lionfish and a very rare Leopard Blenny hanging around the third gutter.
Congratulations to Theo and Micaela who finished her PADI Open Water Course today!!
Visibility 15-20M
Temp 24C