Where to Buy Scuba Gear Online in Australia
Buy Scuba Gear Online: Tips for Buying Diving Equipment
Are you thinking about treating yourself to some diving gifts this Christmas? Do you want to develop your own diving gear set and buy accessories or key items for the first time? Have you been researching where to buy from and the best deals available? Here's why buying diving gear differs to buying other items online and what to consider before making your purchase…
To Ebay or Not to Ebay?
Diving gear is always going to be an 'investment item'. It's not cheap and if it is cheap then you need to question why. Remember that when you are buying diving equipment you are essentially buying items which your life (literally) depends on. You might take a chance with an "almost mint condition" fashion accessory where the consequences are relatively insignificant but with diving gear it doesn't just need to be 99% fit for purpose, it must be 100% in every way.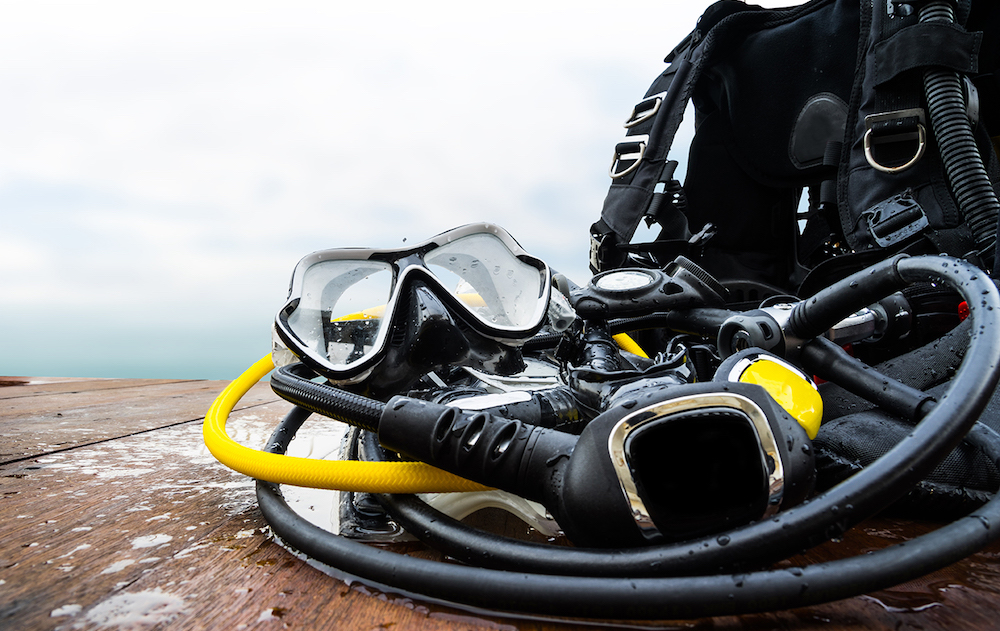 Guess my age?
Unlike many goods that come up for sale, there is no real way of knowing the age or the wear and tear on an item of scuba gear. Its mileage isn't clocked and a one year old BCD may have done 10 dives or 110 dives. Gear that has been rarely used isn't necessarily better than gear that's done more dives if it hasn't been stored correctly and has been exposed to heat or other external factors that could compromise its integrity. The only way to fully understand the history of an item of dive gear is to buy it from new.
Returning Second Hand Items
If you buy a second-hand item online you don't have the chance to try it on first or the opportunity to pick it up and physically examine it. If it arrives and it's the wrong size or not what you were expecting, the chances of being able to return it may be slim to non-existent.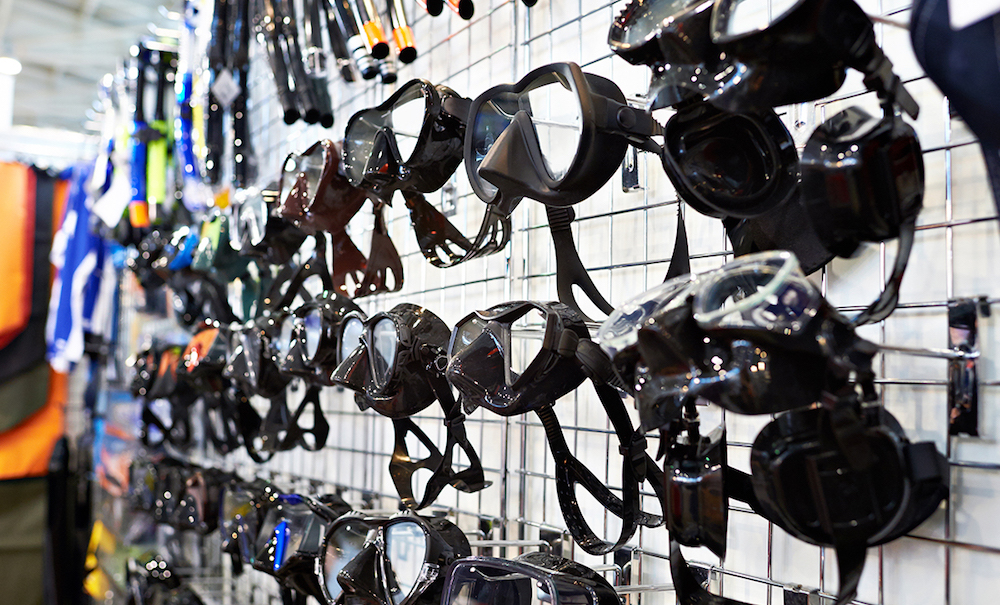 Warranties
When buying new diving gear from a dive shop your purchases will come with warranties – usually for up to 12 months and the item can be returned (or repaired) in the event of a malfunction. Servicing fees can be expensive so having a warranty is an important consideration.
Sellers Reputation
When buying scuba gear from an individual you only have the sellers word to go on that the item is as described and that they will take it back if you are dissatisfied. When buying from a dive store with a good reputation you have additional peace of mind. Dive stores, like all businesses, value their reputations, so in the event of an issue with your purchase or transaction, they are usually happy to help and try to find a solution.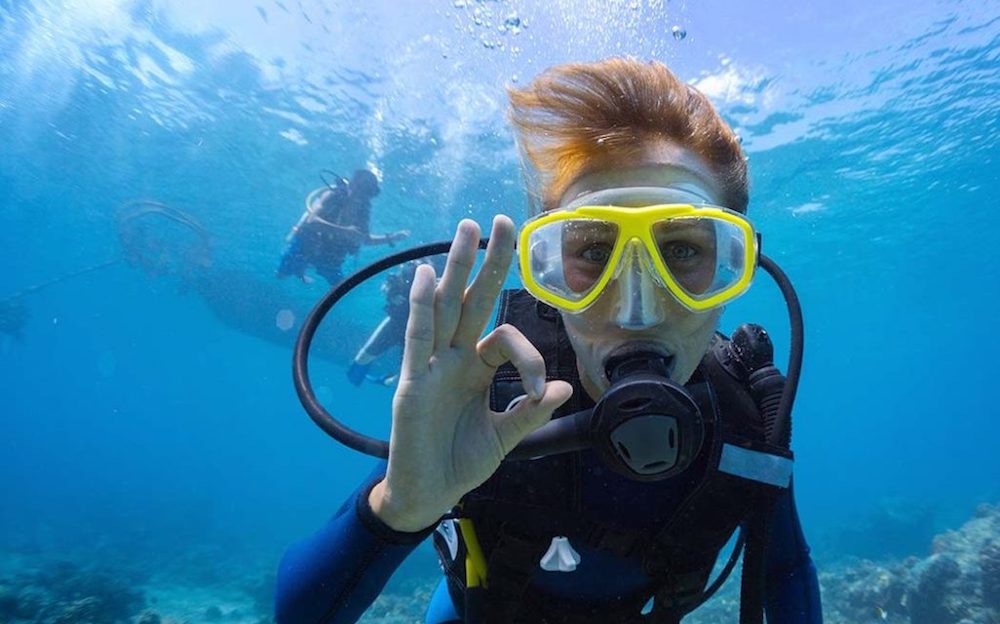 Ongoing Relationship
If you are planning to buy an item of scuba gear the chances are that it won't be your last scuba diving related purchase so start building a relationship with a reputable dive store that you can use in the future. The dive store will get to know your gear and will be able to advise you about compatible items and products that suit your specific needs. You'll find a much larger choice and as a repeat customer, the store will want to take care of you. Your satisfaction and ongoing custom is much more valuable to them than making a quick, one-off, buck.
Are you planning to dive in Coff's Harbour? Check out our dive shop while you are here! If you are looking to buy online, visit our online scuba gear shop here. Whether you meet us in person or chat with us online, our team are experts in scuba diving in Australia and scuba gear and are happy to answer any questions and offer advice about items to suit your diving needs.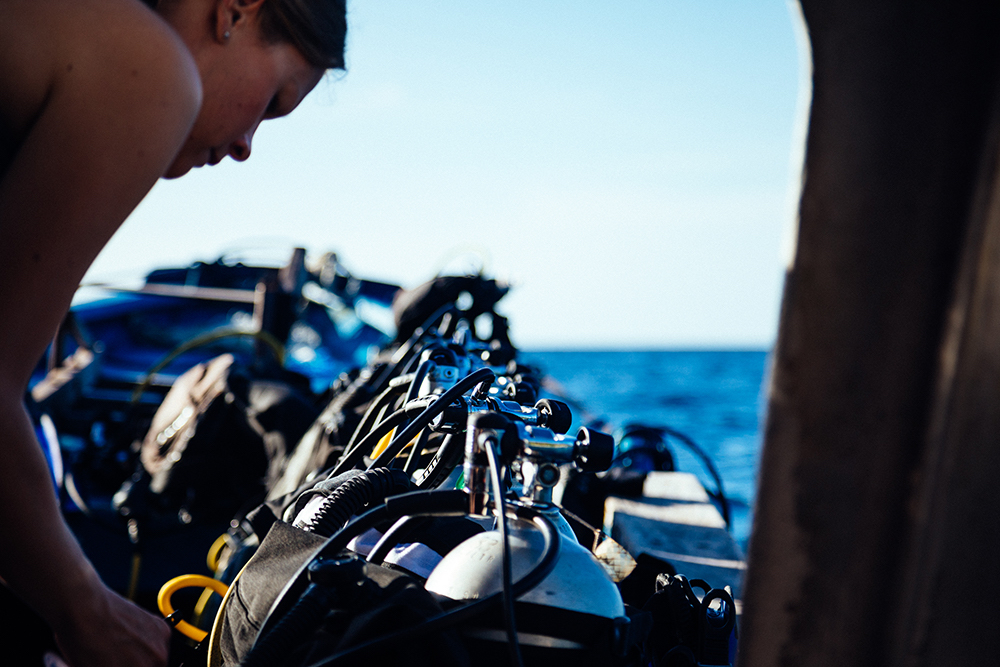 We offer free shipping across Australia, or you can choose to call into the shop and pick up your items in person. Our scuba gear comes with manufacturers warranties and we also offer "afterpay" so you can spread the cost of your gear.
For more information about our diving gear (or to make a booking for diving in NSW with us), fill in the contact form below or send us an email at: [email protected] 
We look forward to being of assistance and hope to go diving in NSW and explore Coff's Harbour with you soon!