PADI Under Water Scooter or Diver Propulsion Vehicle (DPV) Course
We are no longer providing the DPV Course at Jetty Dive as we no longer have access to underwater scooters.
We apologize for the inconvenience.
A thrilling way to get places quickly Diver Propulsion Vehicles (DPVs) – Scooters! Are a blast to ride!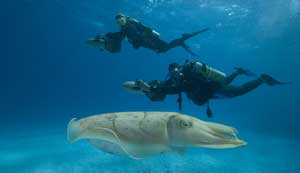 Scooters offer a thrilling way to see a lot of underwater territory in a brief amount of time. They scoot you through the water without kicking. Want to visit that offshore reef from the beach? A DPV may be the way to go.
Course content
Diver propulsion vehicle dive planning organization, procedures, techniques, problems and hazards
Equipment considerations
Diver etiquette and how to avoid harming fragile aquatic life
Prerequisites
No dive medical is required. A minimum certification of PADI Open Water Diver or Equivalent, is required to commence this course.