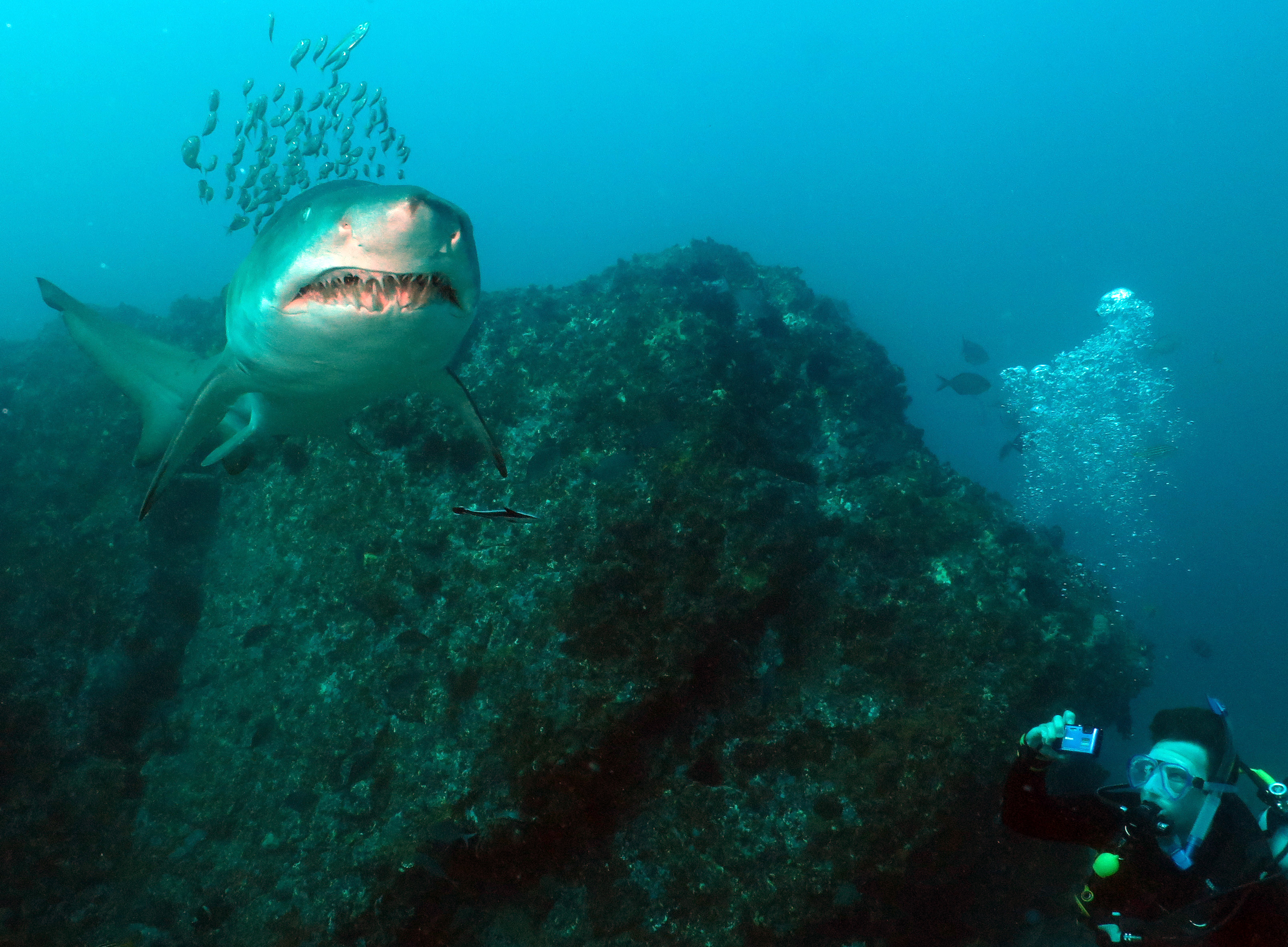 After a smooth ride out it was decided Manta Arch would be the first dive site, you could see some of the Grey Nurse Sharks on the bottom so we knew the visibility was good. Two groups of divers descended down the mooring line one group headed down the trench to 30 metres to do some deep dive skills, the other group headed to the Arch, they weren't disappointed at least six sharks were in the arch circling around. The other group saw four sharks down the trench at 30 metres.
Surface interval done at the southern end of the island it was decided dive two would be Cleaner Station to the Gantry. The top end didn't let us down, lots of activity going on, everywhere you looked there were fish, lots of  Wobbegong sharks on the move, schooling Travelly, Loggerhead turtles, Lionfish, Mantis Shrimp, Painted Crays and North Boulder wall was full of all the usual fish.
Congratulations to Samuel who completed his PADI Advanced Open Water Course today!! Safe travels up north Sam.
Vis 25 metres
Water Temp 23 degrees