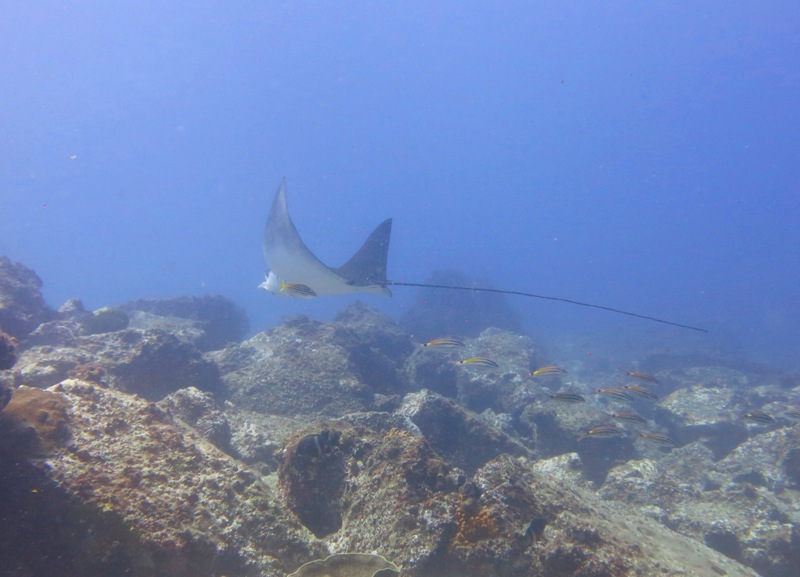 This morning both boats loaded up with divers and set out for South Solitary. Conditions were forecast to be windy, but we were right not to trust the Forecast, conditions were quite OK!
"2 Wild" stopped off at Buchanan's Wall/Cable trail for dive one, while "Wildfin" steamed up to the Gantry. Turtles, Wobbegongs, a juvenile yellow Boxfish as well as Banded Coral, Skunk Cleaner and Peppermint Shrimp and large Slipper lobsters were seen along the wall.
Dive two saw "2 Wild's" divers drop in at Shark Gutters for a drift to the Gantry, four grey nurse were seen, along with turtles, eagle rays, painted cray's, lots of Nudibranchs and Headshield slugs.
Vis 15-20m
Termp 19-21c