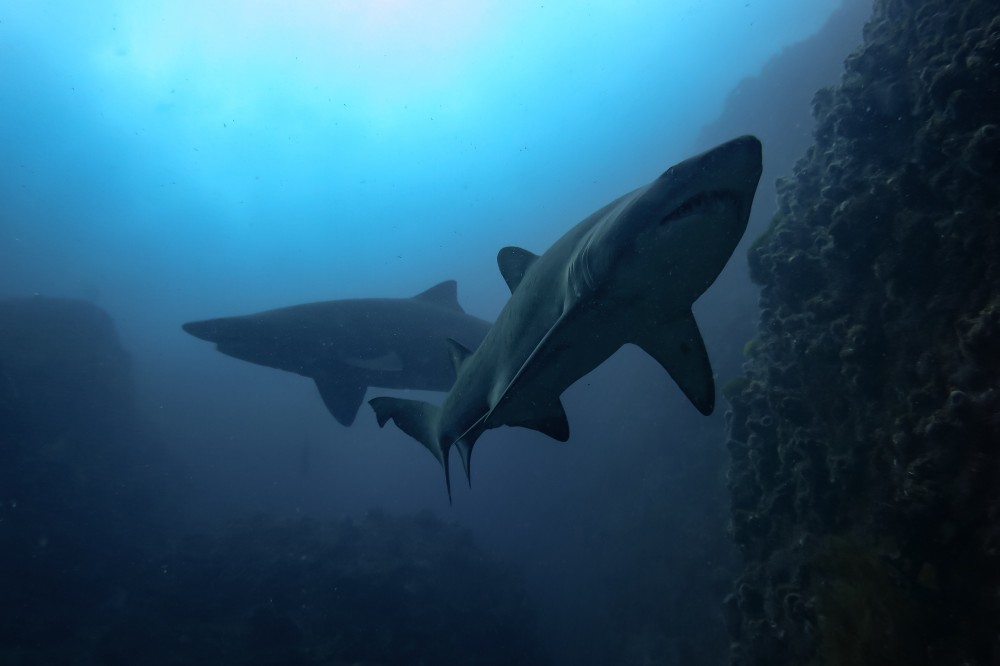 Todays dives once again took our interstate groups out to South Solitary Island for two most enjoyable dives.
Dive 1 had Grey Nurse cruising all over the divers on some really close encounters and Dive 2 used a slight current to run a drift dive from Shark Gutters to the Gantry. Turtles, turtles and more turtles on that dive as the current also brought in cleaner water, pushing it out to 20 mtrs visibility. Boulder Wall had Cuttlefish again welcoming the divers.
Surface conditions were ideal too, with a few humpbacks on the way home.
Visibility 15-20 mtrs Temp 19-20c