Suunto EON Core Dive Computer Product Test
The Suunto EON Core Dive Computer would have to be one of the simplest computers to use along with probably the easiest to read. Why? Well read on and find out in our Suunto EON Core Dive Computer Product Test report.
The Suunto EON Core is the latest product to come out of the Suunto factory. Whilst it is a large format (not a wrist watch), it is great to read and has more info than you really need.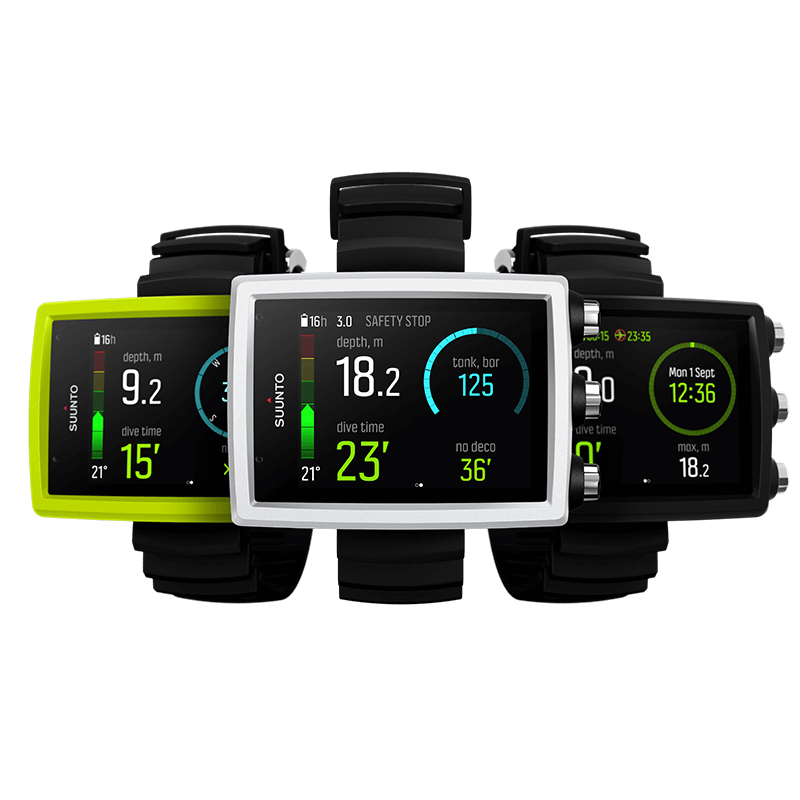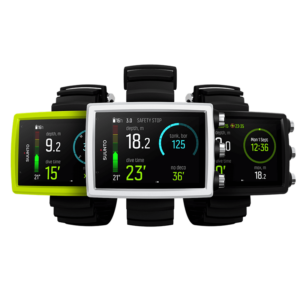 The Suunto EON Core is a smaller version of the Suunto EON Steel. Why is it better? Well it may not be better in performance, just more compact. Really the difference between the two is the EON Steel has twice the battery power of the EON Core, whilst the Core is more compact on your arm.
Colour Screen with choice of design
The figures are all coloured and you can change to design and size of the figures to suit your preference. My test unit , I have put to Prominent style and found the larger figures are great for my failing eyesight. It also has a brightness control, and again we found setting it to "high" gives you an easy to see screen, even in bright conditions (although it may be too bright on a night dive!)
Built-in Compass and Gas switch-ability.
It has a built in compass with easy access of one push of the middle button, and works well in any angle on your wrist. It also has gas switching ability and again you don't need to study the manual hard before to work out how to switch. The air integration is optional, but I would suggest it is only half as good without all your info on it, like tank pressure, so why not buy the Transmitter as well. (it is cheaper as a bundle with the Eon Core). This computer can have multiple Transmitters for multiple tanks too. Just switch between them. The transmitters are individually programmed, so there is no confusion on a dive boat with any other Suunto EON Core Dive Computer. This Computer can go Tech too with Closed Circuit Rebreather mode as well.
Download to Suunto DM5 via cable or Movescount via Bluetooth. 
Plug the Suunto EON Core Dive Computer into a USB wall socket and charge the battery. Or into a PC and charge it and download to the Suunto DM5 program. Better still, create a Suunto Movescount online profile via the App and it will Bluetooth to your Suunto EON Core Dive Computer and download your dives. Add some photos and site details and you have a complete and accurate Dive Log.
Can't fault it on a test dive
We have done the Suunto EON Core Dive Computer Product Test for 6 months and love it. Such an easy computer to use and find all the adjust-ability of the information great.
Summary- Suunto EON Core Dive Computer Product Test
Simply, if you want a computer that is easy to use and adjust if you want, the Suunto EON Core Dive Computer suits the bill. If you would like to try one, join us for a dive and book in a test run.  It will do everything you need, even up to Closed Circuit Rebreathers.
Check out the details of the computer on our Suunto EON Core Dive Computer Product Test by visiting the Suunto EON Core webpage by Suunto. Check out the product deals we have by checking our Suunto EON Core page