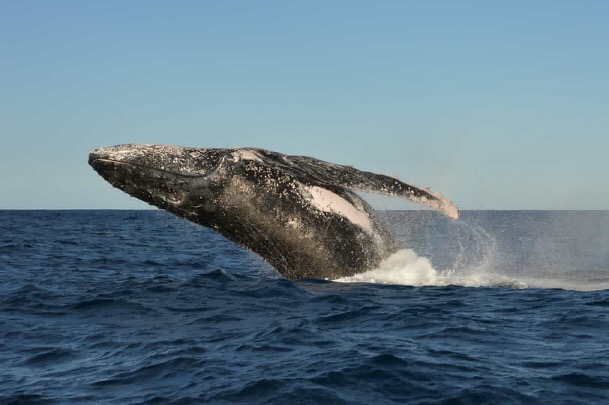 We had the crew from The Sydney Weekender on board today just to see how good our Coffs Coast is and they were not disappointed with plenty of huge breaches and tail rolls!!!
It was a magic day on the water and the Humpback Whales put on a great show.
Keep an eye out for the episode of this amazing Whale Watch on the Coffs Harbour Coast.
Photo taken by Michelle King