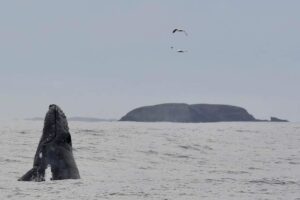 4th July 2022 – Breaching beauty
Yet another amazing day of whale watching off the Coffs Coast onboard Mega Wild! Check out this beauty photographed by Ash showing us how it's done!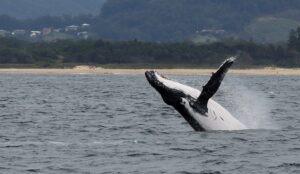 1st July 2022 – Jumpy Juvenile Humpack
We had another amazing morning getting up close and personal with a number of different whales. The 9am had a big pod of 4-5 whales steaming north, they were dong a few tail slaps to keep us amused. The 11am was defiantly the highlight of today. We travelled north to a juvenile Humpback who breached about…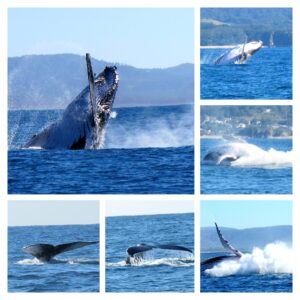 26th June – Fantastic Weather & Weekend of Whale Watching
A great weekend of weather and beautiful sea conditions for Whale Watching this weekend. To top it off, we had Mega-Wild running 3 trips a day for the whole time, giving lots of people the opportunity to see whales and use their Dine and Discover vouchers. You have until June 30th to contact us and utilize…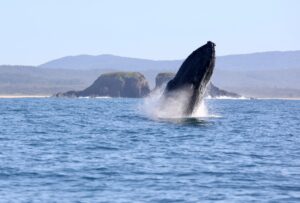 24th June 2022-Great Weather-Great Whale Watch
Another perfect day for whale watching today. A little fresh in the morning but clear and sunny with flat seas. The Whales did not disappoint us either with another trip with jumps and slaps to impress our happy customers. Here is another shot from Ash with Split Solitary island in the background.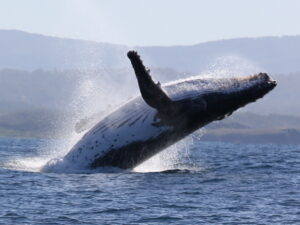 23rd June 2022-Whales are everywhere!
Last 3 days of Whale Watching have been great with numbers increasing daily. Today's trip are typical of the last 3 days with breaching and slapping of Tails and Pectoral Fins. "Mega Wild" is proving to be very popular with our customers, giving great views, even when we have the seats full! Apart from getting to…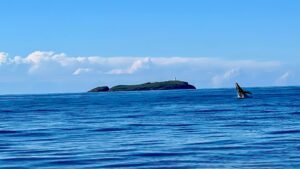 16th June 2022 – Whale watch report
Today's calm sea and blue sky made for ideal whale watching conditions. We had whales all around us on both 9am and 11am trips. Check out this awesome snap taken by Ray!