Spirit of Freedom Coral Sea-Barrier Reef 3,4 or 7 night Live-aboard Dive Trip -December 2021
3 night Barrier Reef, 4 Night Coral Sea or 7 Nights for both / up to 25 Dives.
Starting at $1975 for 3 day to $3995 for 7 day inclusive of all dives and meals.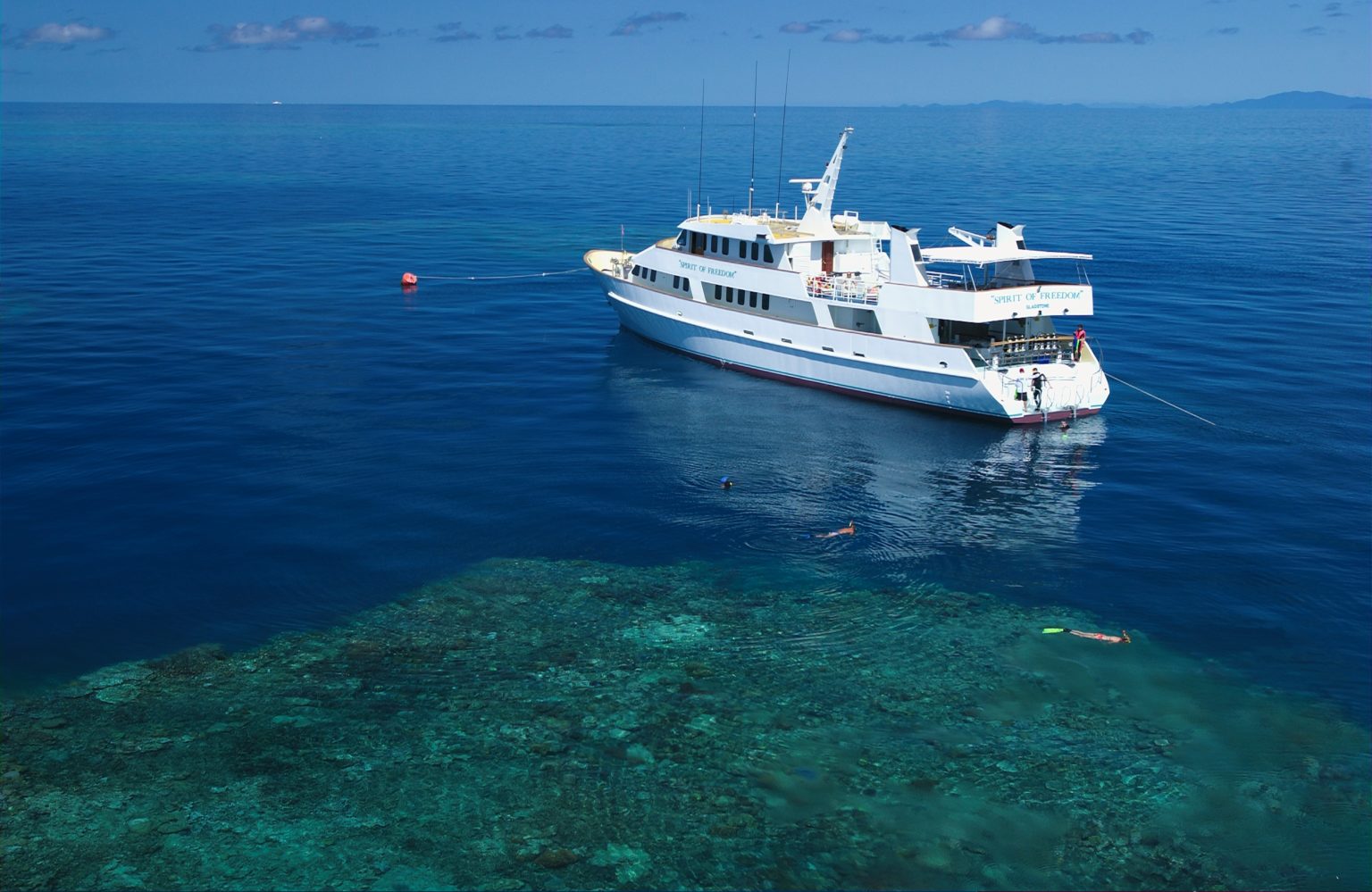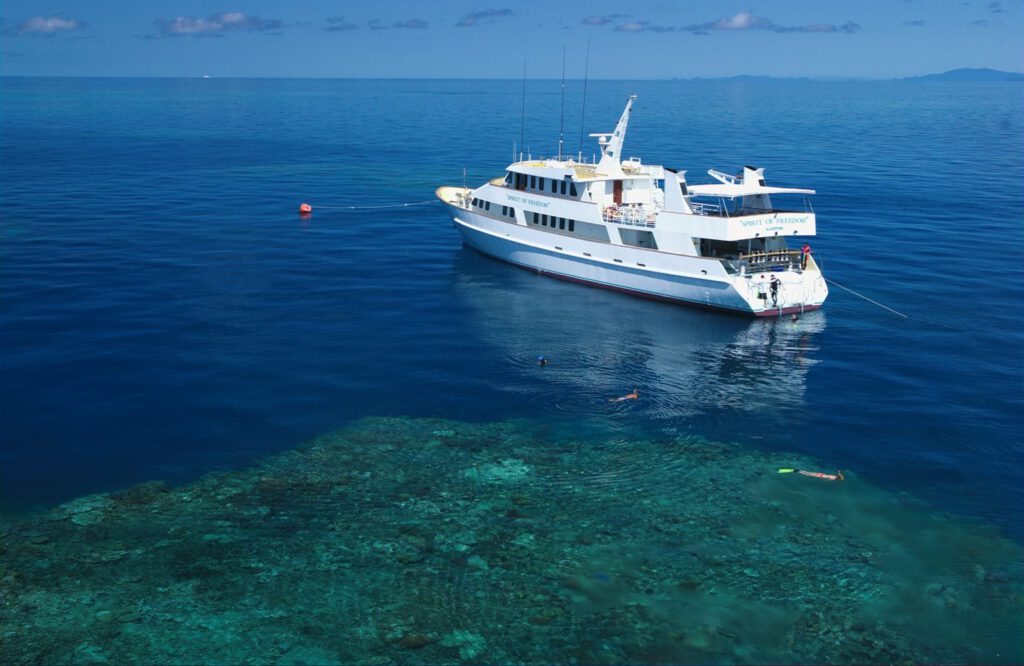 We have been lucky to secure bookings aboard the live-aboard "Spirit of Freedom" for the 2nd December departure.
Here is what we can do on the itinerary available:
The 7 Day Expedition departs Thursday 2nd Dec from Cairns, and travels 240km along the rarely visited Ribbon Reefs, to the famous Cod Hole dive site. Along the 'Ribbons' you will encounter clouds of colourful tropical fish, an incredible variety of vibrant healthy corals, giant clams, anemones, huge schools of cruising pelagic fish, and a family of giant potato cod.
Included in your itinerary is an overnight stay in the secluded Watson's Bay, with a couple of hours to explore Lizard Island, and 2 full days at Osprey Reef in the Coral Sea.
An old volcanic atoll lying 220km off the coast, Osprey Reef is renowned for its spectacular walls to 1,000m, its massive soft corals, shark action, and exceptional visibility. 'North Horn' at the tip of Osprey is a site where grey reef sharks, silvertips, and the occasional oceanic congregate. Here you can also experience a close encounter with the Spirit of Freedom shark attraction dive. We finish back at Cairns on Thursday 9th Dec.
Includes all meals and up to 25 dives (depending of conditions). The boat offers a range of accommodation type from Quad share through to Deluxe rooms.
3 Day Barrier Reef trip: Departs Cairns on 2nd Dec and travels the Barrier reef to Lizard Island. It finishes with a scenic flight back to Cairns from Lizard Island.
4 Day Coral Sea trip: Departs Cairns on 5th Dec for a short flight to Lizard Island to pick up the boat to the Coral Sea part of the trip, returning to Cairns on 9th Dec.
Costs vary depending of room type: (Per Diver)
Quad share (with ensuite) 3 day Barrier Reef $1975
4 day Coral Sea $2320
7 Day combo $3995
Twin Share (with ensuite) 3 day Barrier Reef $2310
4 day Coral Sea $2740
7 Day combo $4770
Ocean View Deluxe: 3 day Barrier Reef $2870
4 day Coral Sea $3375
7 Day combo $5960
Limited spaces are available, so please contact us if you wish to join us!
More details are on the Spirit of Freedom Trip flyer
With uncertainty of Border closures, we are taking bookings with deposits, but understand and accept that refunds may be needed if borders are not opened in time.
To book the Full 7 Day trip click on this link: 7 Day Spirit of Freedom Trip
To Book the 4 Day Coral sea section click this link: 4 Day Coral Sea trip