July 2nd Whale watch with a difference!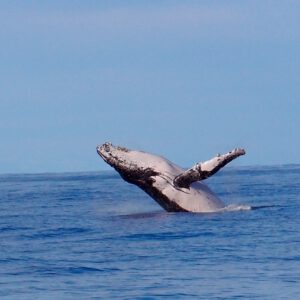 whale on 2-7-15
Sharks were on the list of sightings on todays Whale Watch trip. A carcass of a Sperm Whale was floating near Coffs Harbour and brought predators in to feed!
Flat sea conditions were great for the boat trip, which took us from the Sharks to a breaching whale, which showed us some aerial stunts. Whilst it was quiet other than that, everyone was pleased with trip and what we saw!