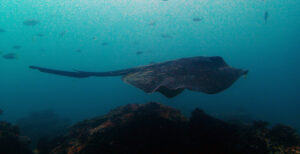 11th February 2017 – Divers Beat The Heat!
Perfect conditions to beat the heat today. Students and certified divers enjoyed Buchanan's Wall for the first and a drift from Shark to the Gantry for the second seeing Bull Rays, Turtles, Black Cod, Blue Groupers, Moray Eels, Wobbygongs, Nudibranchs, Loads of Schooling Fish, Painted Crayfish and many more. Congratulations Jake, Alex, Louise, Nick and Ian…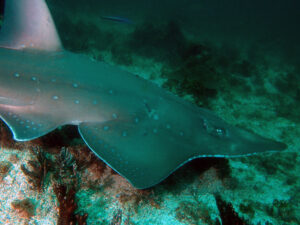 10th February 2017 – Lindsay's Birthday Dive!
With the birthday boy on board, we shot out to South Solitary Island for two fantastic dives. Buchanan's Wall was the spot for dive One. Black Cod, Lionfish, Turtles and a baby Clown Triggerfish were just some of the highlights. Taking advantage of the slight current, our divers enjoyed a drift from the Cleaner Station to…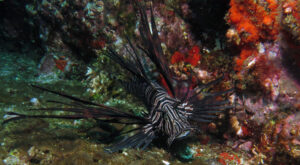 7th February 2017 – Spectacular Diving @ South Solitary Island
Today was yet another spectacular day of diving at South Solitary Island. Both southern and northern ends of the island were full of life. Eagle Rays, Turtles, Lionfish, Bull Rays, Wobbegong Sharks and a juvenile Clown Triggerfish were just some of today's highlights. Vis 15-20m, temp 24c.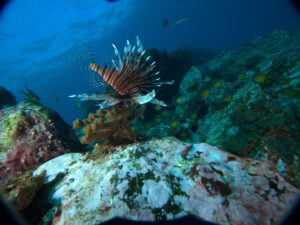 6th February 2017 – Monday Fun-day!
Today was a perfect start to the week as we embraced the warm blue sea at South Solitary Island. All divers swam with Turtles, Lionfish, Box Fish, Groupers, Spanish Dancer, Wobbygongs, Eagle Rays, Abbott's Eels, Coral Shrimp, Nudibranchs, Schooling Fish, Juvenile Clown Trigger Fish, and Black Cod. Congratulations Jack, Michael, Josh and Madison in completing their…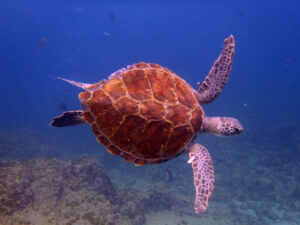 5th February 2017 – Improving Conditions!
South Solitary Island was a world of fun for our divers today. The northerly breeze certainly didn't hold back the warm blue water, as the students and certified divers encountered Turtles, Octopus, Spanish Dancer, Orangutan Crab, Lionfish, Abbott's Moray Eels, Wobbygongs, Nudibranchs, Eagle Rays, Blue Groupers, Painted Crayfish, and loads of Schooling fish. Dives were at…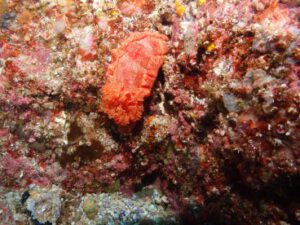 4th February 2017 – Still plenty to see in ordinary Vis.
The north-easterly winds took their toll on the visibility today at South Solitary Island. But whilst the visibility was down, the fish-life was abundant. 8 to 10 Grey Nurse Sharks were in the gutters near Manta Arch, whilst 2 very large Spanish Dancers impressed other divers. A gentle current gave the divers a drift from Shark…
3rd February 2017 – Smiles for Days!
It was all about the Scuba today at South Solitary Island. While exploring the northern end, we all encountered over a dozen Grey Nurse Sharks, Wobbygongs, Lionfish, Blue Groupers, Black Cod, Swarms of Schooling fish, Orangutan Crab, Moray Eels, Octopus and a Box Fish. Vis 12-15 Temp 22c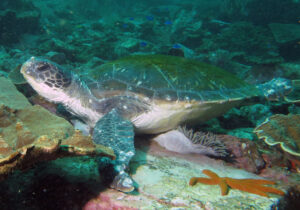 2nd February 2017 – Happy Divers @ South Solitary Island!
Sheltered from the northerly breeze, Buchanan's Wall and the Gantry were ideal locations for this mornings dives. Greeted by a large Turtle not too far from the mooring, our divers spotted plenty on this first dive. Black Cod, Eagle Rays and lots of Wobbegongs Sharks were just some of the highlights. Dive two was a leisurely…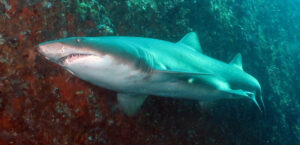 Monday 30th January – Warm and Blue at South Solitary!
Spectacular conditions for diving today! The calm blue water at South Solitary allowed our divers to venture into the back gutters on the western side of the island. Here we found 15 or more Grey Nurse patrolling the shallows. Amongst the Grey Nurse, we spotted Bull Rays, Turtles, Black Cod, Blue Angel Fish and loads of…