Category:
Whale Swim Report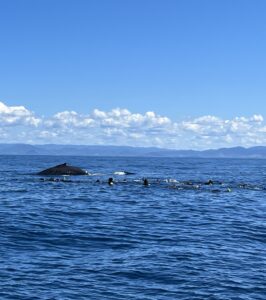 14th September 2023- Beautiful Deep Blue
We had perfect conditions this morning for a swim, so we took advantage of the beautiful weather and headed out for some epic whale swimming! We had a massive pod of both Common and Bottlenose Dolphins escorting us on our way out wide, leading us to the pods of playful humpbacks! We were intially greeeted by…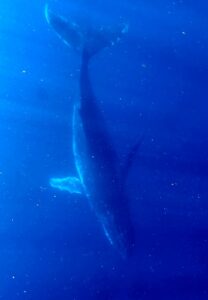 28th August 2023-Whales and Visibility!!
What an epic time in the water our whale swimmers had this morning! 2wild shot out wide this morning looking for some playful Humpback Whales. Visibility was looking fantastic and we had some very curious Humpback's keen to show off their pectoral fin slapping and breaching! Swimmers slipped into the water and had 2 adult humpbacks…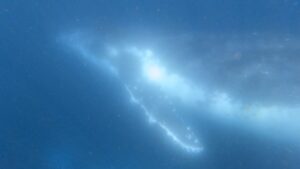 25th August 2023- another successful swim!
2wild and its swimmers had a FANTASTIC day out at sea swimming with whales today! Enjoying the sunshine, we steamed out wide again in hopes of finding playful giants! We were lucky enough to come in contact with a couple pods, waving their pectoral fins and showing off their breaching as they swam by us on…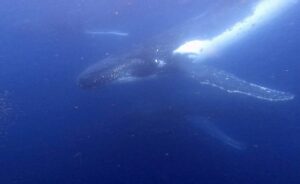 23 August 2023- First Whale Swim of the Season
2Wild steamed out this morning for our first whale swim of the season! Our swimmers were super keen to get in the water with these gentle giants and they were not disappointed!!!! We headed out wide and were greeted by 3-4 different pods and took the opporutnity to get in the water. Two Humpback Whales mugged…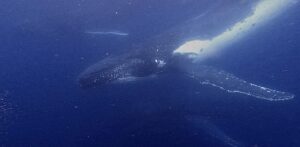 2nd September 2022 – Swimming with Whales!!
Finally, we had some good conditions to get out for a Whale Swim!! We looked around all morning and found numerous different pods that were all very playful but did not want to swim with us. We see some splashing going on out very wide and streamed out to have a look, we were in 98m…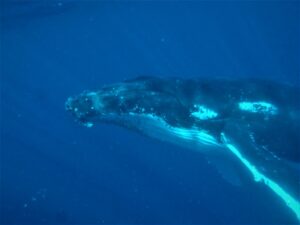 29 August 2022 – Playful Whales and Curious Dolphins
2Wild set out this morning with grey skies but calm water on a whale mission. The keen whale watchers were lucky to see about 4 different pods, mostly crusing slowly south back to Antarctica. These pods were slow and lazy but spent a lot of time underwater going for deep dives. After heading further out to…