Category:
Whale Watch Report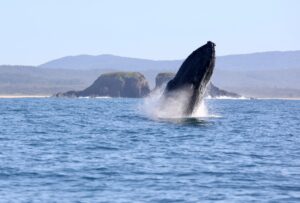 24th June 2022-Great Weather-Great Whale Watch
Another perfect day for whale watching today. A little fresh in the morning but clear and sunny with flat seas. The Whales did not disappoint us either with another trip with jumps and slaps to impress our happy customers. Here is another shot from Ash with Split Solitary island in the background.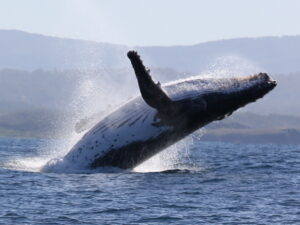 23rd June 2022-Whales are everywhere!
Last 3 days of Whale Watching have been great with numbers increasing daily. Today's trip are typical of the last 3 days with breaching and slapping of Tails and Pectoral Fins. "Mega Wild" is proving to be very popular with our customers, giving great views, even when we have the seats full! Apart from getting to…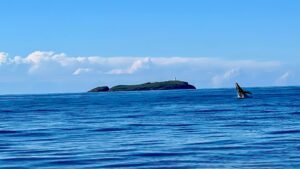 16th June 2022 – Whale watch report
Today's calm sea and blue sky made for ideal whale watching conditions. We had whales all around us on both 9am and 11am trips. Check out this awesome snap taken by Ray!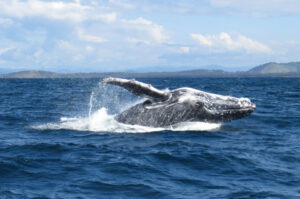 15th June 2022 – Whale Watch Report
It's now a great time to be whale watching off the Coffs Coast! Our 11am trip was full of excitement as we came across a pod of 4 adult humpbacks breaching, pectoral slapping and tail slapping under the winter sun! Don't let those Dine & Discover Vouchers go to waste, book a trip with us to…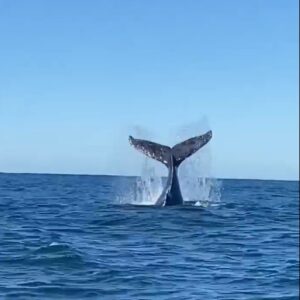 12th June 2022 – Whale Watch Report
We had three boats scheduled today, on the 12th of June 2022 for Whale Watching! All three trips were very successful with plenty of whales around. Each of the three trips today had plenty of tail slapping and all experienced whales breaching. We've posted a short video of one of the whales from our 11am trip…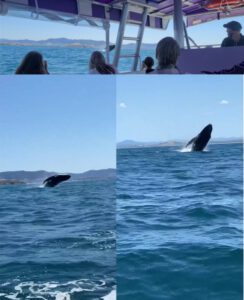 Whale Watch Report – 4th October 2021
Today we took Mega Wild out for two whale watching trips, both at 9am and 11am. The whales put on a lovely show, with a Mother and Calf which come through more this time of yera, and lots of breaches from two playful adults on the second trip! We had some dolphins swim with the boat…