29th January 2017 – Leopard Shark encounter at South Solitary!
Today's conditions were again fantastic for diving at South Solitary Island. The warm, blue, tropical water has set the island alive with warm water species. Amongst the Leopard Shark resting in Shark Gutters, our divers spotted Eagle Rays, Bull Rays, Grey Nurse Sharks and a school of Barracuda! Vis 20-25m, temp 25c.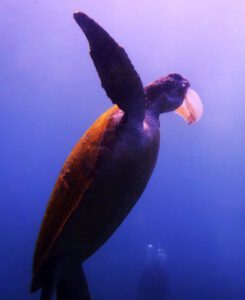 28th January 2017 – 26 degrees underwater!
We were some lucky divers today at South Solitary Island. Calm, Warm and Blue were just some highlights of today's diving as our Open Water students and certified divers sighted Blue Groupers, Black Cods, Nudis, Wobbygongs, Abbotts Moray Eels, a Cuttlefish, Anemone fish, colourful Wrasse, masses of Schooling Fish, Eagle Rays, Bull Rays, Grey Nurse Sharks,…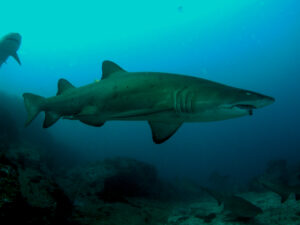 27th January 2017 – Big Life at South Solitary Island!
Today's diving at South Solitary Island was simply magic! If you have ever wanted to dive with Grey Nurse Sharks, Bull Rays, Eagle Rays, Turtles, Giant Black Cod and a trillion schooling fish, then this is the place to be!! Our divers saw all of this on just one dive! Vis 15m, temp 24c.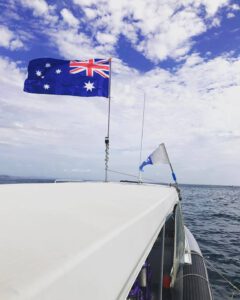 Happy Australia Day Diving!
What a day! North Solitary was 2 Wilds destination, seeing loads of anemones, Spanish Dancer, Hand Fish, Cowfish, close ups with Turtles, Colourful Nudis, Groupers, Black Cod, Eagle Rays, Crayfish, Eels and loads of Schooling Fish action. Wild fin also had a group of divers and snorkelers at South Solitary Island where we were greeted by…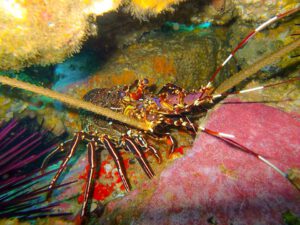 24th January 2017 – PADI Open Water Divers!
A small crew of divers on 2 wild and a strong northerly breeze made for a quick trip out to Split Solitary Island. Turtle Cove and Mikes mooring were the days dive sites, seeing an abundance of marine life including Wobbygongs, Nudibranchs, tones of corals, Moray Eels, Giant Painted Crays, Slipper Crays, Baby faced Porcupine Fish,…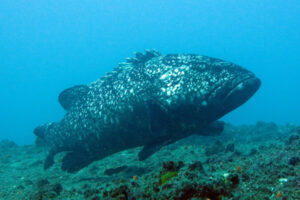 23rd January 2017 – Blue Water Creeping into South Solitary Island
The blow from the South has pushed in some blue, warm water. Both dives today were at South Solitary Island with the first at Buchanans Wall, our divers had some friendly Clown Fish, Turtles and a huge Eagle Ray at the safety stop. Dive two was a sensational drift from Shark gutters down to The Gantry,…
20th January 2017 – Great day for blowing bubbles!
Wow! What a day of diving! South Solitary Island was buzzing with life. Buchanan's Wall was the ideal location for today's first dive. Big schools of Bullseyes, Damsels and Tarwhine were congregating at the shallow end of the wall while some big Wobbegong Sharks were guarding the bottom down deep. The choppy entry into Shark Gutters…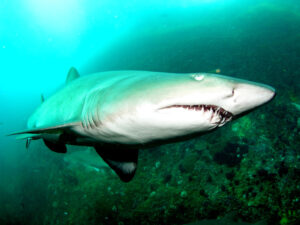 18th January 2017 – Escaping the heat at South Solitary Island!
Underwater at South Solitary Island was the ideal way to escape today's heat. Buchanan's Wall was the top spot for today's first dive. Turtles, Grey Nurse and a single Hammerhead Shark were the highlights on this dive. Round two was a drift from Shark Gutters to the Gantry. About 8 Grey Nurse packed the Shark Gutter…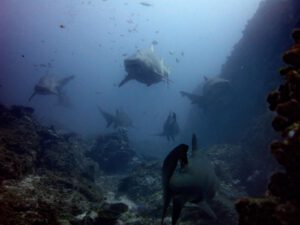 17th January 2017 – Grey Nurse Sharks pack into Cleaner Cave
Today we had and easy trip out to South Solitary Island and a very relaxing morning soaking up the sun. The divers had the privilege to see about 10 Grey Nurse Sharks packed into Cleaner Station cave, lots of turtles at the gap, Octopus, Nudibranchs, Lionfish and huge schools of Pomfreds. We would like to welcome…