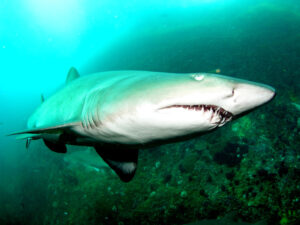 18th January 2017 – Escaping the heat at South Solitary Island!
Underwater at South Solitary Island was the ideal way to escape today's heat. Buchanan's Wall was the top spot for today's first dive. Turtles, Grey Nurse and a single Hammerhead Shark were the highlights on this dive. Round two was a drift from Shark Gutters to the Gantry. About 8 Grey Nurse packed the Shark Gutter…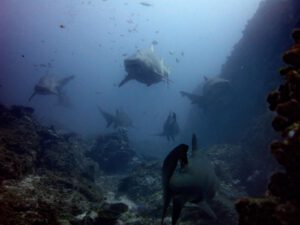 17th January 2017 – Grey Nurse Sharks pack into Cleaner Cave
Today we had and easy trip out to South Solitary Island and a very relaxing morning soaking up the sun. The divers had the privilege to see about 10 Grey Nurse Sharks packed into Cleaner Station cave, lots of turtles at the gap, Octopus, Nudibranchs, Lionfish and huge schools of Pomfreds. We would like to welcome…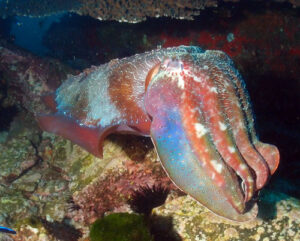 15th January 2017 – Wild Ride!
From South Solitary to Grouper Island, divers faced some pretty wild conditions on the surface. Nevertheless, our keen divers embraced some great dives under the sea, seeing half a dozen Grey Nurse Sharks, Groupers, Masses of Schooling Fish, Crayfish, Turtle, Black Cod, Nudis, a Giant Cuttlefish and lots of Anemone Fish. Vis 10-15 Temp 20c
14th January 2017 – Split Solitary Lights Up!
A cheeky northerly made for a surprisingly clear couple of dives at Split Solitary Island. First stop at Turtle Cove, then followed by a second dive at Mikes mooring where we were greeted by a Turtle on the surface. Also lots of Nudis, Wobbys, Moray Eels, Crested Horn Shark, Heaps of Cuttlefish, Anemone Fish, Colourful Corals, Crayfish,…
Friday The 13th!
Students and certified divers experienced some close encounters with Grey Nurse Sharks at South Solitary Island. Dives were at the Northern End, seeing many Turtles, Grey Nurse Sharks, Wobbygongs, Nudis, Schooling Fish, Bull Rays, Crayfish, Octopus, Groupers, Black Cod, and an array or Wrasse. Congratulations Tom, Matthew, Liam, and Liam in completing their Open Water Diver…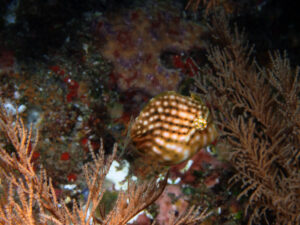 12th January 2016 – Turtles and Grey Nurse Sharks!
With both boats full of excited divers, we ventured out to South Solitary Island for today's dives. Grey Nurse Sharks, Black Cod, Bullrays,our resident Orangutan Crabs, Cuttlefish, Pygmy Leatherjacket, lots of Rays and at least half a dozen Turtles, including "Barney" the Loggerhead. Vis 8-10m, temp 20c.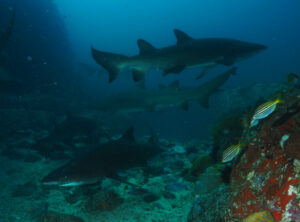 9th January 2017- Grey Nurse Sharks again at Manta
When the Clear Blue Warm Water comes our way we usually loose the large number of Grey Nurse sharks, however, today on Mike and Deb's mystery dive, the Grey Nurses were back at Manta Arch and stacked up on each other! The visibility dropped from 25 mtrs down to 15 mtrs at the Arch, along with…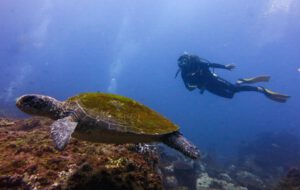 8th January 2017 – Open Water Students Last Dive in 30m Visibility!
We had an amazing morning out at South Solitary Island with an easy 30m visibility and a beautiful 24C on the bottom. 2 Wild made it to South Solitary Island first with a boat full of keen certified divers, Cleaner Station was the first choice followed by a split group at Black Rock and Shark gutters…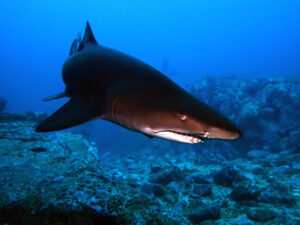 7th January 2017 – Big Blue at South Solitary Island
With the sun out, and both boats loaded, we shot out to South Solitary Island for two morning dives. Dive one was from Shark Gutters to South Boulder where our divers saw both Orangutan crabs in one Anemone, a pair of Eagle Rays, lots of Black Cod some painted Crayfish. Dive two was Manta Arch to…