Visibility improves with with great second Dive
Today's diving started with some very poor visibility at the Southern end of the Island on Dive 1 and finished with reasonably clear 10-15 mtrs Vis around the Gap on Dive 2. Although it was a very low vis, they still saw heaps of Nudibranchs, a Lionfish and Wobbygongs on Dive 1.  Dive 2 was the…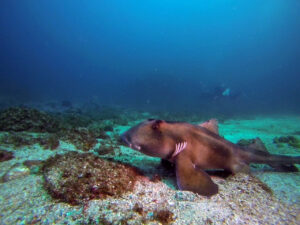 31st December 2016 – New Years Eve Diving South Solitary Island!
We have had a great week of diving South Solitary Island. Hammerheads and Leopard Sharks being just some of the highlights. Today a Leafy Scorpion Fish was spotted at Buchanan's Wall, while a Crested Horn Shark Was snapped off the Southern end. Vis varying from 5 to 15m, temp 18-20c. We would like to thank everyone…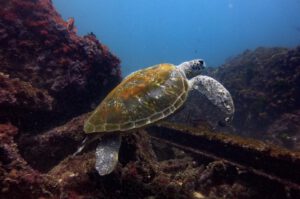 30th December 2016 – New PADI Divers for the end of the year
Our boats Wildfin and 2Wild handle this NE wind and swell better than any over boat we have had, this made the trip out to South Solitary reasonably comfortable. Once at the island we tucked in at Buchanans Wall and The Gantry for both dives, there was plenty to see including Bullrays, Blue Lipped Anemone fish,…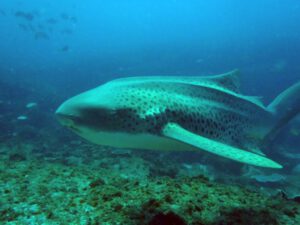 29th December 2016 – Leopard Shark and Hammer Heads!
Students and certified divers experience a number of sharks today, including a Hammer Head at South Solitary Island. Wild Fin and 2 Wild dived Buchanans Wall and The Gantry, where students completing their very first dive sighted a Shovel Nose Ray, Hammer Head Shark and also a Leopard Shark all in the same day! Also seeing…
28th December 2016 – Warm Blue Water!
The Jetty Dive fleet was filled to capacity today, as both boats steamed out for the mornings dives and also afternoon dive/snorkel trip to South Solitary Island. Buchanans Wall was the first entry where we were blessed with warm blue water, then follwed by a drift from Shark to The Gantry. Loads of marine life, including…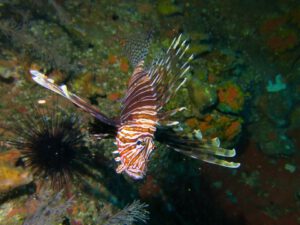 27th December 2016 – Wildfin and 2Wild steam to South Solitary Island
Snorkelers and scuba divers filled up both our boats today, as we headed out to the Solitary Island Marine Parks we had Dolphins jumping next to the boat. The snorkelers headed to Split Solitary Island on 2Wild and then out to South Solitary Island to meet the scuba divers who were on WildFin. Plenty was seen…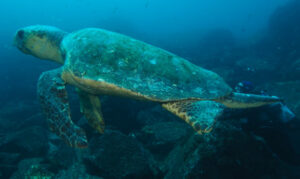 26th December 2016 – Boxing Day Dive!
We were in full force today as both Wild Fin and 2 Wild steamed out to the Lighthouse, loaded with snorkelers and divers. Snorkelers enjoyed the Gantry, while divers explored Buchanans for their first and the Gantry as the second. Plenty of action under the sea, including 'Barnie' the Loggerhead Turtle, Black Cods, Groupers, Moray Eels,…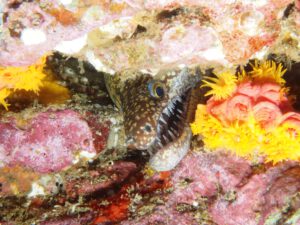 24th December 2016 – X-mas Eve Dive!
Yet another merry day under the sea. Warm blue water made the day very special as we get ready for Christmas tomorrow. First entry was Buchanans and the second was a drift from Shark to The Gantry, seeing Grey Nurse Shark, Wobbygongs, Groupers, Turtles, Nudis, Lionfish, and a Moray Eel, a Bubble shell, Bull Rays, Schooling…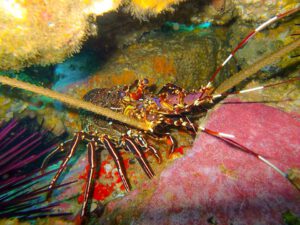 23rd December 2016 – Warm and Blue at South Solitary Island!
Another great day of diving at South Solitary Island today. The massive Queensland Groper that was spotted yesterday was around again today. Hopefully she will hang around for a while longer. Today's other highlights included Eagle Rays, Turtles, Black Cod, Painted Crayfish and what seemed like a billion schooling fish on the Boulder Wall. Vis 15-20m,…