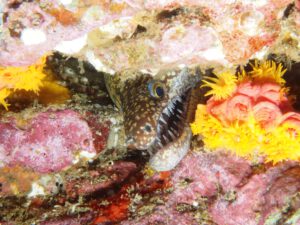 24th December 2016 – X-mas Eve Dive!
Yet another merry day under the sea. Warm blue water made the day very special as we get ready for Christmas tomorrow. First entry was Buchanans and the second was a drift from Shark to The Gantry, seeing Grey Nurse Shark, Wobbygongs, Groupers, Turtles, Nudis, Lionfish, and a Moray Eel, a Bubble shell, Bull Rays, Schooling…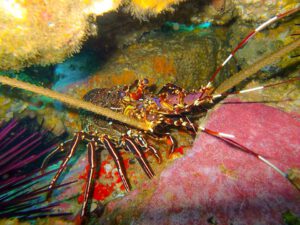 23rd December 2016 – Warm and Blue at South Solitary Island!
Another great day of diving at South Solitary Island today. The massive Queensland Groper that was spotted yesterday was around again today. Hopefully she will hang around for a while longer. Today's other highlights included Eagle Rays, Turtles, Black Cod, Painted Crayfish and what seemed like a billion schooling fish on the Boulder Wall. Vis 15-20m,…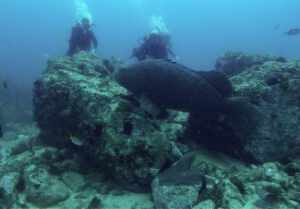 22nd December 2016 – Hammers and Queensland Grouper!
This morning Wildfin loaded up with divers and steamed out through blue waters to South Solitary for the days' diving. On arriving at Shark Gutters we were greeted with the sight of something we hadn't seen from the boat for some time... the bottom!! For Dive One our divers dropped in to Shark Gutters, Yellow Box…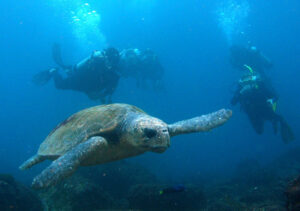 21 December 2016 – Barney welcomes Open Water Divers!
Open Water Students and snorkelers had a blast today out at South Solitary Island, everyone had close encounters with Turtles, Wobbygongs, and little Moray Eels. The visibility today was around 10-12m and there was still plenty to see on both dives. The certified divers made the most of the current and drifted from the top end…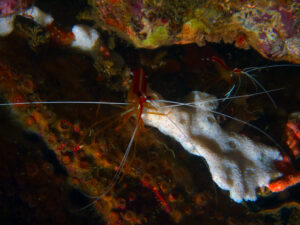 20th December 2016 – Vis is back!
After a few days off the water due to strong wind, we were all very eager to get back out diving this morning! With our fingers crossed, our prayers were finally answered with warm blue water! Lots to see at Buchanan's Wall. Yellow Box Fish, a Bullray, Green Turtles, Black Cod and an Abbotts Moray Eel. For…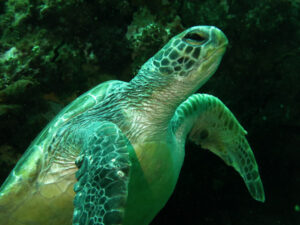 16th December 2016 – Certified Open Water Divers!
With a calmer sea and a smaller group, Wild Fin hooned on out to South Solitary Lighthouse. First entry was Buchanan's Wall and the second dive was a drift from Shark Gutters to the Gantry. Lots of activity around the dive sites, seeing Turtles, Bull rays, Groupers, Nudibranchs, Blue Angel Fish, Black Cod, Schooling Fish, Anemone…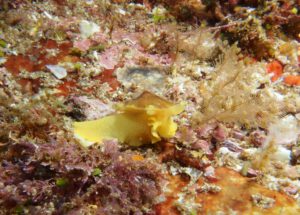 15th December 2016 – Awesome Day Diving!
With a full boat, Wild Fin bounced on out to South Solitary Island. First stop was Buchanan's Wall followed by the second dive at Cleaner station. It was a macro dive kind of day, seeing Wobbygongs, Nudibranchs, Schooling fish, Turtles, Crayfish, Anemone Fish, and plenty of Grey Nurse Sharks and some Giant Sponge Crabs. Vis 5-8m…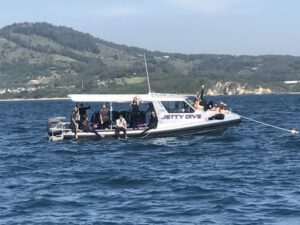 14th December 2016 – Maclean High School Advanced Course
Today again saw both boats heading out, with Wildfin heading to Split then South Solitary snorkelling, and 2 Wild heading to Split for two dives. First up saw our advanced course drop in on Mike's Mooring for their navigation dive, several nudibranchs were seen along with a long white line. For the second dive we again…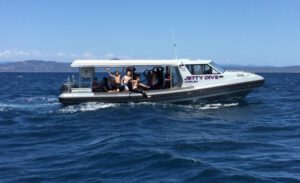 13th December 2016 – Toormina High School Snorkel Excursion
Today we had both boats out and about! Wildfin went to Split and then South Solitary Island with the Marine Studies class from Toormina High School and the students from Maclean High School completing their PADI Advanced Open Water Course were aboard 2 Wild! Lots to see on both dives. Turtles, Lionfish, Clownfish, Blue Tangs, schooling…