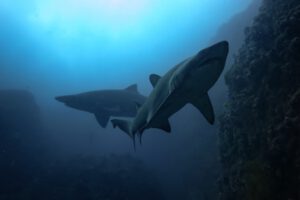 20th November 2016 – Callum Becomes A Instructor!
When the dives couldn't get any better, one of our divemasters also just passed all his PADI Instructor Exeminations and can now call himself a Open water Scuba Diver Instructor. Welcome to Instructor hood, we are very proud! We took out the old girl (Wild Fin) to South Solitary Island for some warm blue water dives.…
19th November 2016 – Solitary Islands diving is heating up!
Sheltering from the northerly wind, we tucked in behind Split Solitary Island for two very pleasant dives today. Dive one was at Turtle Cove. Schools of Pomfrets, Morwong, Damsels and even a Grey Nurse were spotted navigating across the hard and soft corals on this dive. Mike's Mooring was our second port of call. Loads of…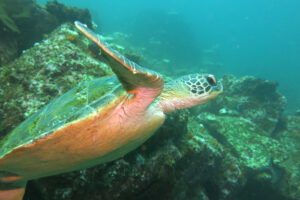 18th November 2016 – Snorkelling with Hammerheads!
Divers and Snorkelers explored the Solitary Islands on this mornings charter, with one group of snorkelers lucky enough to see a school of 10 Hammerhead Sharks. Grey Nurse, Black Cod, Turtles and a couple of big Wobbegongs were also some of the highlights. Sheltering from the northerly wind, we moved to Split Solitary Island for today's…
17th November 2016 – Birthday Dives!
The big Blue didn't disappoint today, as the slight chop on the surface soon faded away as we descended down Shark Gutters for both dives and finished at Cleaner Station. Visibility faded in and out as we moved between moorings though still warm and blue. Along the way we spotted Grey Nurse Sharks, Wobbys, Nudis, Gropers, Black…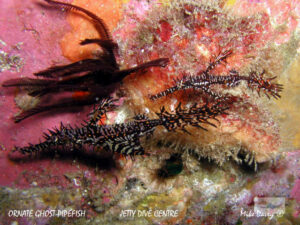 16th November 2016 – 22C water temperature and 20m visibility
We struck great diving conditions at South Solitary Island today as the visibility had improved and the water temp was a beautiful 22C. There was plenty to see at the northern end of the island, including 8-10 Grey Nurse Sharks at Manta Arch and a little yellow Boxfish. Dive two was around Cleaner Station and Shark…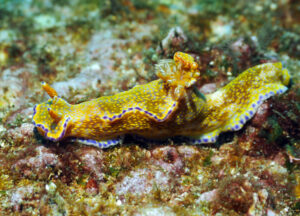 11th November 2016 – Improving visibility at the Solitary Islands!
The ocean this morning was beautiful and flat which made the trip out to South Solitary Island easy, We even had some breaching from some playful Humpback Whales on the way out!! After the company of some dolphins riding the bow we got to the northern end of South Solitary Island for our 2 dives. The…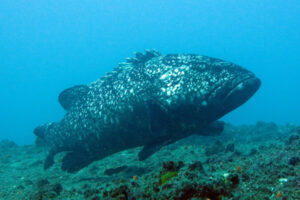 10th November 2016 – Monster Black Cod at South Solitary Island
We all jumped on 2 Wild this morning and made our way out to the lighthouse fingers crossed for clear water, although the visibility was not flash when we arrived, both dives had lots to see including Wobbygongs, Blue lipped Anemones, Lionfish, Blue Groper, Grey Nurse Sharks, some huge Black Cod up near Cleaner Station cave…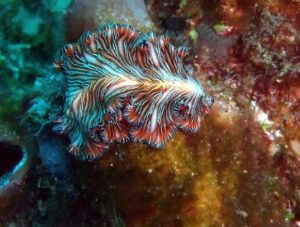 6th November 2016 – Scuba Sunday!
Improved conditions made it a speedy trip out to South Solitary Island. The low vis brought our curious Grey Nurse friends nice and close to our divers, also seeing Bull Rays, Black Cods, schooling Tarwhine, Nudis, Flat Worm, Turtles, a Frog Fish and our little Orangutan Crab all rugged up in his winter fur. Both dives…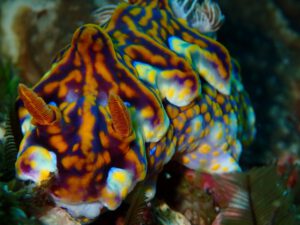 5th November 2016 – Hot day for diving the Solitary Islands!
Split Solitary Island was the flavour of today's dives. Although the vis was a little basic, it didn't deter our avid divers from getting amongst the action. Turtle Cove and Mike's Mooring dive sites were both bustling with Nudibranches, Wobbegongs, Slipper Crays, Lionfish and a single Grey Nurse Shark. Vis - Been better, Temp -19c. We…