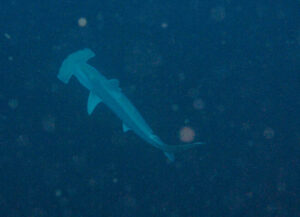 1st October 2016 – Shark Season!
First day of the month and we could not have asked for a better day. Despite the low visibility, our divers today were blessed with an array of marine life. The first dive started at Manta Arch and ended at Cleaner, where Grey Nurse Sharks were seen from all angles, also plenty of schooling fish, Wobbys,…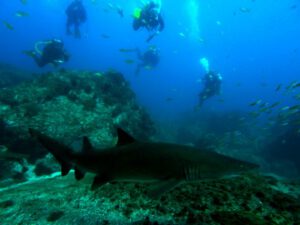 27th September 2016 – #southsolitarydivingisawesome!
After a comfortable ride out to South Solitary Island on board "Wild Fin", we were pleasantly surprised with lovely blue, clear water. Slipping in at Shark Gutters for the first dive of the day, our divers were greeted with Grey Nurse Sharks, Black Cod, Lion Fish and Eagle Rays. Dive two was a leisurely swim down…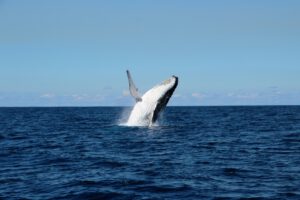 26th September 2016 – Playful Whales on the Coffs Coast
With another spectacular morning we were ready for a Whale filled day!!! We travelled for only 15 min to a group of four Humpback Whales splashing in the morning sun just out from Coffs Harbour, these whales were very playful!! We had breaches, tail slaps, pectoral slaps and one chilled out whale practicing some backstroke. This…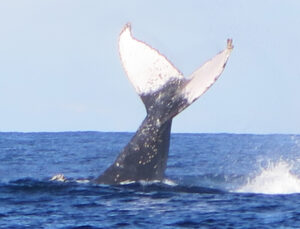 25th September 2016 – Humpbacks practice head stands
We had another amazing day watching the migrating Humpback Whales today! During one of our morning trips the heavens opened up and it bucketed down, this did not worry the whales as they kept on jumping and tail slapping. We had one Whale doing an exceptional job with its headstands making the tail stick straight up…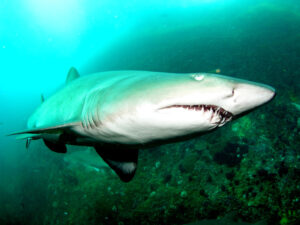 24th September 2016 – Grey Nurse Sharks get up close
With the sun beaming down and no wind at all the day was perfect for some scuba diving at South Solitary Island! Once at the Island we realised the visibility was not flash but everyone made the most of it and enjoyed the diving throughly. Our divers seen Turtles, huge Wobbygongs, Bullrays, Lionfish, Black Cod and…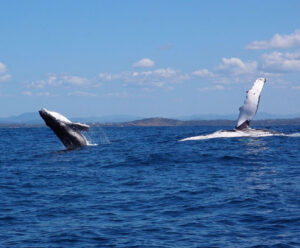 22nd September 2016 – Humpback Whales wave goodbye to the Coffs Coast
The Beautiful Coffs Coast turned it up a notch today making it feel like a summers day with no wind and gorgeous sunshine. The Humpback whales were also soaking up the sun and making the most of the calm conditions before heading back south to the Antarctica, we had a mother and calf rolling around who…
21st September 2016 – Dive with whale song!
This mornings rain showers were not enough to deter our avid divers from getting in two very good dives at South Solitary Island. The Arch was our first port of call. Lots of Grey Nurse Sharks, Black Cod, Turtles, Nudibranches and schooling Kingfish. Buchanan's Wall was the pick for dive two. More Turtles, Blue Tangs, Moray…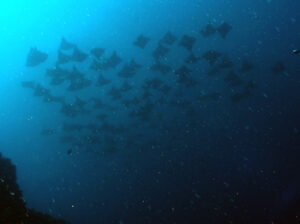 17th September 2016 – Loggerhead Fights Grey Nurse Shark for Territory!
Today we had some amazing dives out at South Solitary Island, as the calm seas made it a speedy trip out and back. The first dive our certified divers started at Manta Arch and made their way to Cleaner Station. The second dive was even better, as we used the slight current for a drift from…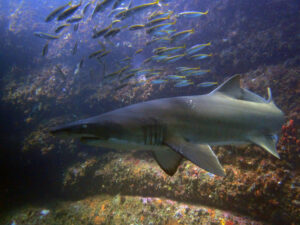 16th September 2016 – Warm sunny rays at South Solitary Island
This mornings cool wind delayed us from our usual early morning setup, but with patience, an hour later the wind had settled enough for us to have some fantastic dives. Both dives stayed out of the wind at Shark Gutter where our very first Discover Divers were lucky enough to see over 5 Grey Nurse Sharks.…