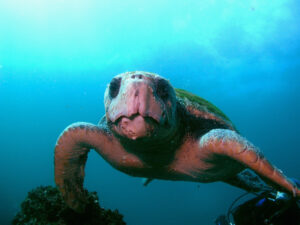 12th September 2016 – Mad Monday
To start our week, Wild Fin was blessed with a smooth ride out to South Solitary Island. For our first stop the certified divers started at Manta Arch where they were swarmed with Grey Nurse Sharks, they then made their way to finish at Cleaner Station where our students were enjoying the company of our friendly…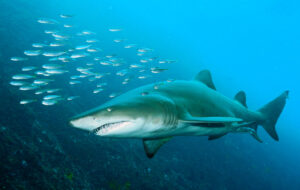 11th September 2016 – Sunny Sunday
What a day! As the sea settled down from yesterdays wild weather, Wild Fin cruised on out to South Solitary Island excited to jump back into the water. The certified divers started off at Manta Arch where they were surrounded by Grey Nurse Sharks, then making their way to cleaner station seeing more Nurses. Our students…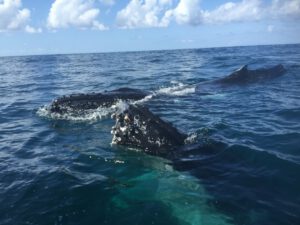 7th September 2016 – Humpback Whales say hello!
Our guests had a once in a lifetime experience with a pod of Humpback Whales on this morning charter. After a quiet start, "Wild Fin" was approached by two very curious whales who just wanted to say hello! These guys swam under and around our boat for 30 minutes!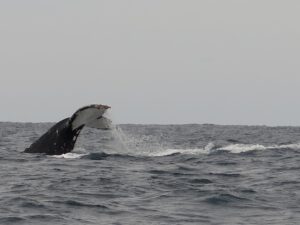 1st September 2016 – Whales jump for joy!
This mornings whale watch was nothing short of amazing! After a short trip east of the harbour, we came across a pod of 6 Humpbacks who were celebrating the first day of spring for 2016. Jumping, pectoral slapping, spy hopping and tail slapping for at least one hour, this pod was certainly full of excitement!
28th August 2016 – Super Sunday
Today's conditions couldn't get any better! The Offshore Superboat championships didn't stop wild fin zipping out to South Solitary Island for some great dives. From Whales breaching on the surface to Eagle Rays, Grey Nurse Sharks, Barnie our local Loggerhead Turtle, Nudibranchs and loads of schooling fish all seen at Cleaner station, Shark Gutters and South Boulder.…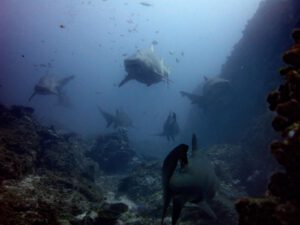 21st August 2016 – Sharks, Rays and Sunny Days!
In the comfort of "wild Fin", we shot out to South Solitary Island for two Sunday morning dives. Nearing the end of Winter, there is now quite an abundant amount of Grey Nurse Sharks roaming around the island. 25 plus sharks were spotted at Manta Arch alone! Plenty of schooling fish life too. Kingfish, Mangrove Jack,…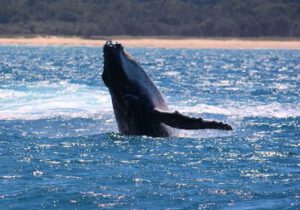 17th August 2016 – Juvenile Humpback Jumps for Joy
This mornings whale watching trip had a very special encounter with a juvenile Humpback Whale showing off his new skills to everyone on board. The sea conditions were perfect with only a slight NE breeze and little to no swell. The mother Humpback Whale was soaking up the sun and resting not far away from the…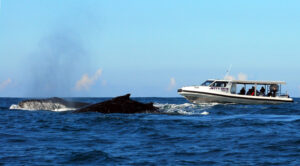 13th August 2016 – Whales still heading north
On our afternoon Whale Watch today we had some excitement from a couple of large, male Humpback Whales that looked to be chasing a female heading north! There was a lot of splashing and changing of directions from the whales, which at one point, lead them straight to the boat. Very exciting for everyone on board…
13th August 2016 – South Solitary amazes divers once again!
After a week out of the water due to bad weather, we were all overly excited to get back in the water at South Solitary Island today. Manta Arch and the Cleaner Station provided ideal conditions for dives one and two. The Arch was inhabited by a dozen or more Grey Nurse Sharks whilst the Cleaners Station…