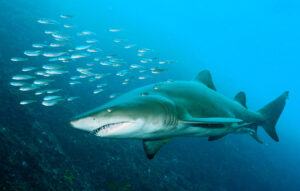 Manta Arch featured in Aussie Dive Destinations
Manta Arch at South Solitary Island rated as a Special Dive in Australia by dive article "So special is the Solitary Islands Marine Park, established 25 years ago to protect the unique marine life the environment holds, that we nominated it as one of our favourite places to dive for a recent article by Bupa…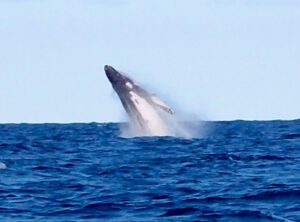 9th August 2016 Whales and more Whales
With two Whale Watch trips on today, we had whales and more whales! The morning trip followed a pod and had them turn and swim up to the boat, whilst the Afternoon trip had one Whale waving at them and then another Breaching time and time again. Picture showing a breach from a distance.

Join our Trip to Lord Howe Island! March 4th to 11th 2017. Booking Close in 2 weeks!!
We have planned and booked a great getaway to Lord Howe Island in March next year and have a fantastic group deal. But this comes with a catch! We need to have a minimum number on the trip to get the special priced Flights. Along with this is a requirement to have the booking confirmed within…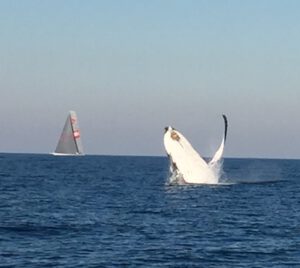 31st July 2016 Wild Whale jumps at Wild Oats!
With three Whale Watch trips scheduled today, we had our job cut out for us looking for Whales all day. Every trip produced some whale action however the last trip at 2.00pm brought on a Jumper! Just as the racing yacht, Wild Oats was sailing past on it's race to the Gold Coast from Sydney, we…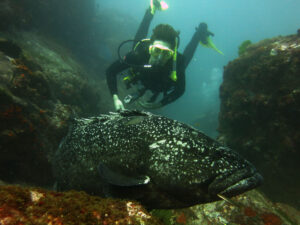 30th July 2016 – Singing Whales At South Solitary Island
An unexpected southerly had blown up in the morning so the northern end of South Solitary Island was the best spot for both dives today. There was a good number of Grey Nurse Sharks at Manta Arch and about three at Cleaner Station along with a couple of Eagle Rays and a huge Wobbygong near the…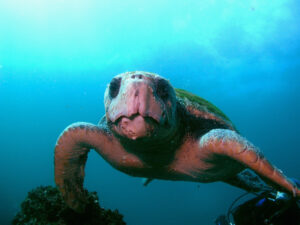 24th July 2016 – Open Water Divers have last dive with Grey Nurse Sharks
Today we had Grey Nurse Sharks everywhere up the top end of the island, as the certified divers and the Advanced Open Water students dropped in at Manta Arch for dive one the Open Water Students descended down Cleaner Station to about 4-6 Grey Nurse Sharks!! Dive two was again up the top end where is…
23rd July 2016 – Blue, Clear water out at South Solitary Island
With a beautiful 26C day ahead we made our way out to South Solitary Island for a double dive, we had Open Water students and a few certified divers packed on Wildfin ready to rock and roll. Dive one was at Buchanans Wall as this was the more sheltered spot from the northerly wind as dive…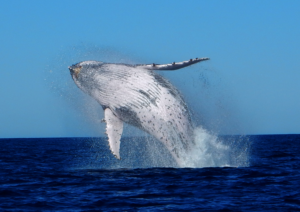 22nd July 2016 – Acrobatic Humpback Whales get serious height
Our two trips today had some amazing sightings of the Humpback Whales that are making their way North as part of their annual migration. It was only a short trip out where we had this huge whale launch itself out of the water!!! We also had a few tail slaps, flipper slaps and what looked like…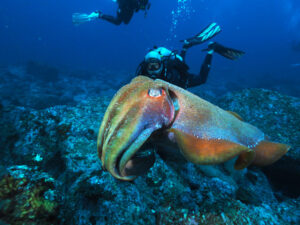 21st July 2016-Grey Nurse, Cuttlefish and Turtles at South Solitary Island
Other than a bit of rain and overcast conditions, the day could not have been better. Dive 1 was at Manta Arch with the bottom clearly visible from the surface and a lovely blue. It didn't let us down with Grey Nurse sharks everywhere. A total of 30 in the whole area was the estimate with…