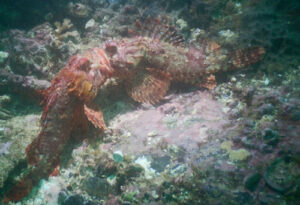 Turtles and Lionfish everywhere at South Solitary Island
Well after 19 days out of the water we finally made it out to South Solitary Island!! Although the visibility was nothing flash our divers still had a good time. There were lots of Turtles, Lionfish, Blue Gropers and Tarwhine, Grey Nurse Sharks even the odd Wobbygong getting face to face with some divers. Congratulations to…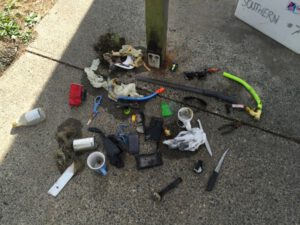 Early morning dive turns into Jetty clean up
Andrew, Bryce and Lindsay decided to get out early and before the big blow for an easy dive from the Coffs Harbour Jetty, it eventuated into a small clean up of the rubbish under the jetty!!! The boys found lots of different bits and pieces including Iphones, cups, fishing rods, 4 pairs of sunglasses, knives, plastic…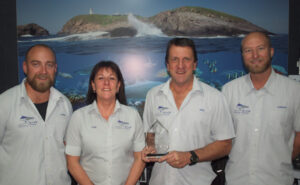 Jetty Dive Centre receives Award of Excellence
At the recent national conference of the Australia Underwater Products, Jetty Dive staff Mike, Deb, Lindsay and Andrew were presented with the NSW Australia Underwater Products Industry Excellence Award!!! This award was in recognition of an outstanding contribution to the Australian Dive Industry. From all of us at Jetty Dive Centre we would like to thank…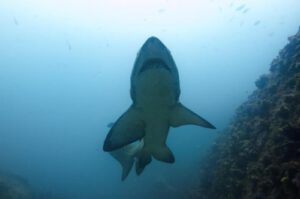 22nd May 2016 – South Solitary Island has it all
Yet another brilliant Sunday morning diving at South Solitary Island!! Today our divers seen just about everything at the two dive sites which where Manta Arch and along Boulder Wall. Turtles, Rays, Grey Nurse Sharks, Scorpion Leaf fish, Flutemouth Fish, Nudibranchs, Lionfish and Black Cod were just some of the life spotted underwater. The weather looks…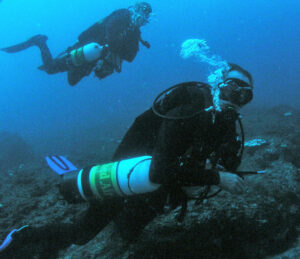 21st May 2016 – Rare tropical species spotted at South Solitary
Today's diving at South Solitary Island was like diving in the tropics! Our divers were lucky enough to see two Leaf Scorpion Fish and a pair of Porcelain Crabs, both of which are uncommonly seen in waters this far south. Today's other highlights included half a dozen Grey Nurse, some big Black Cod, Blue Angelfish, Spanish…
20th May 2016 – Great Diving at South Solitary!
No better way to end the working week than with a dive at South Solitary. With amazing surface conditions, our divers slipped in at the Cleaner Station for the first dive of the day. Plenty of Grey Nurse, Black Cod, Turtles and Lionfish were just some of the highlights. Taking advantage of the slight current, dive…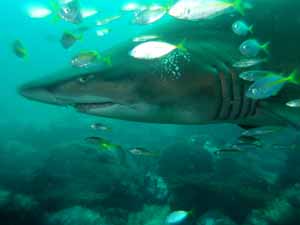 15th May 2016 – Grey Nurse, Eagle Rays, Turtles and more!
With Wildfin full of excited divers, we shot out to South Solitary Island for today's dives. First up was Manta Arch. Grey Nurse Sharks, Black Cod, schooling Trevally and lots of cool Nudibranches were spotted on this dive. Round two had us start at Buchanan s Wall, making a leisurely swim to the Gantry. Large schools…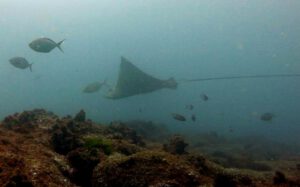 14th May 2016 – Another great day at South Solitary
Beautiful diving conditions at South Solitary Island today. Grey Nurse Sharks, Black Cod, Lionfish and the rare sighting of a Giant Cuttlefish were just some of the highlights on dive one. Dive two was spent enjoying Shark Gutters and the Boulder Wall. Our divers spotted more Grey Nurse, a Giant Eagle Ray, Green Turtles and so…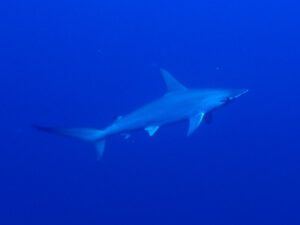 Great Diving on Jetty Dive's Tufi PNG dive holiday trip!
With the first group finished with their diving and the second group on the way, Tufi in PNG has produced some great diving. A mix of wall and reef diving offshore and coral diving in the beautiful Fiords. Great visibility and massive amount of fish life from pelagics and Sharks to Clownfish. Highlight of 2 days…