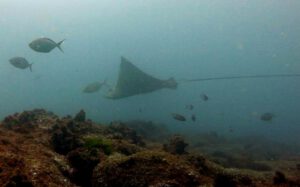 14th May 2016 – Another great day at South Solitary
Beautiful diving conditions at South Solitary Island today. Grey Nurse Sharks, Black Cod, Lionfish and the rare sighting of a Giant Cuttlefish were just some of the highlights on dive one. Dive two was spent enjoying Shark Gutters and the Boulder Wall. Our divers spotted more Grey Nurse, a Giant Eagle Ray, Green Turtles and so…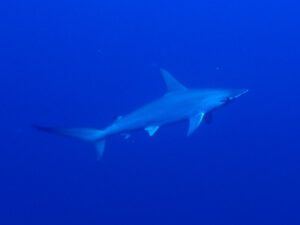 Great Diving on Jetty Dive's Tufi PNG dive holiday trip!
With the first group finished with their diving and the second group on the way, Tufi in PNG has produced some great diving. A mix of wall and reef diving offshore and coral diving in the beautiful Fiords. Great visibility and massive amount of fish life from pelagics and Sharks to Clownfish. Highlight of 2 days…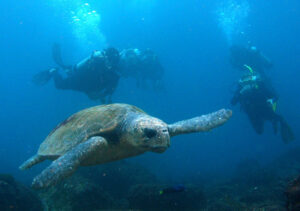 8th May 2016 – 30 to 35m Visibility at the Lighthouse
Mid North Coast diving does not get any better than that!! Today at South Solitary Island we had an easy 30m visibility and water temp was around 23C, which is warm for this time of year. Surface conditions seemed like we were in Papua New Guinea with Mike and Deb. Our divers saw just about everything…
7th May 2016 – Diving at the Solitaries doesn't get much better!
South Solitary Island put on another great show for us today. Flat sea, sunny sky and clear blue water! What more could you ask for on a Saturday in Autumn! Whilst Manta Arch was inhabited by Grey Nurse Sharks, the Cleaner Station was buzzing with life. Black Cod, Turtles, Jewfish, Sweetlip and Bullrays amongst all of…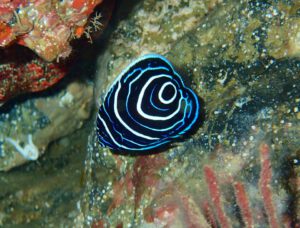 5th May 2016 – Clear water returns to South Solitary Island
The clear water was back at South Solitary Island today with about 20-25m visibility, the day was made even better by the surface conditions!! Dive one was at the Gantry where there was a slight surface current but the visibility was awesome. Lots of turtles roaming around, Anemone fish and one curious Octopus. Dive two was…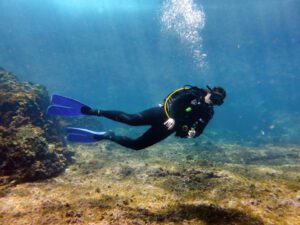 Farewell Sharnee! We will miss you!
With "Wild Fin" loaded with excited divers, we shot out to South Solitary for this mornings dives. Sheltered from the northerly, Buchanan's Wall was our first port of call. While the wall was covered in Lionfish, Nudibranches and lazing Wobbegong Sharks, the islands Southern end was busy with plenty of fish, including a school of roaming…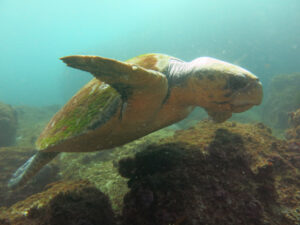 30th April 2016 – Drift diving at South Solitary Island
After a long spell out of the water due to the crazy weather, Wildfin was full of divers keen to blow some bubbles!! Dive one was at Manta Arch, our divers saw a few Lion Fish, Wobbygongs, and schools of Bigeye Travelly. Dive two was a speedy drift from the top end around to The Gantry,…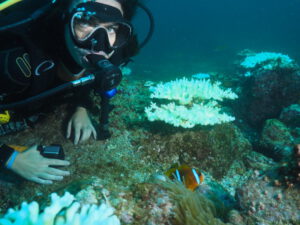 22nd April 2016 – South Solitary Buzzing with Life!
Magical conditions for diving at South Solitary Island this morning! Whilst the Arch was lacking Sharks there was a pair of Grey Nurse spotted in the back gutter. Cleaner Station, Shark Gutters and the Boulder Wall were all buzzing with life. Turtles, Black Cod, Lionfish, Bull Rays, a Blue Angel Fish and a very friendy Wobbegong…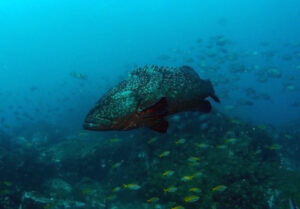 21st April 2016 – South Solitary again impresses divers!
After a cruising ride out to South Solitary Island our divers jumped in at the Arch for dive one. A few Grey Nurse were spotted below the mooring and a couple more under the Arch. Dive two started at the always busy Cleaner Station. Such a large variety of life spotted by our divers including Eagle Rays, Black…