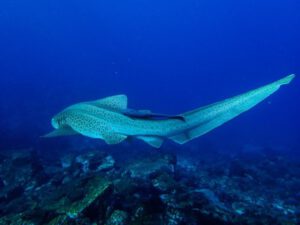 6th April – Happy Birthday Mike!
It was another great day out at South Solitary Island. With a small group on the boat and Mike and Deb out for mike's birthday, we started the first dive at Buchanans Wall where we were sheltered from the northerly winds. Our divers saw schools of Fusiliers, Barracuda, Shovel-nose Shark, Eagle Ray and plenty of Turtles.…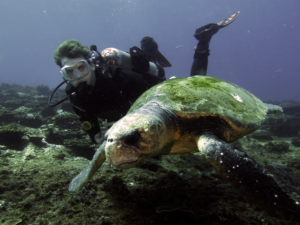 3rd April 2016 – Sunday Funday Dives at South Solitary
South Solitary Island put on an extra special show for us today! Sheltered from the southerly breeze the northern end of the island was the place to be! Grey Nurse Sharks, Black Cod, Bullrays, Jewfish, Turtles, Yellow Box Fish and a very friendly Remora were just some of the highlights on dive one. After a pleasant…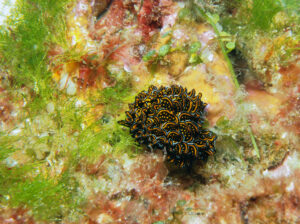 2nd April 2016 – Buchanan's wall turns it on!!
This morning saw Wildfin cruising out to South Solitary for a couple of amazing dives! first up saw one group drop in at Manta Arch, where some Grey Nurse were seen, along with Saddled Puffers, a Yellow Boxfish and a Numbray! while the second group dropped in at Shark Gutters for a swim to Manta Arch.…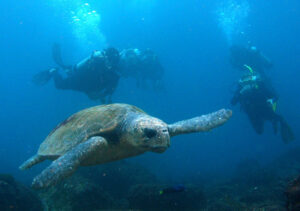 1st April 2016 – Great Diving Conditions at South Solitary Island!
After a speedy ride out to South Solitary island on board Wildfin, we jumped in at Shark Gutters for our first dive. With the visibility up from yesterday, a lone grey nurse was seen, also of note were some large Black Cod and Dog-faced puffer fish. Dive two saw us drop in again at Shark Gutters,…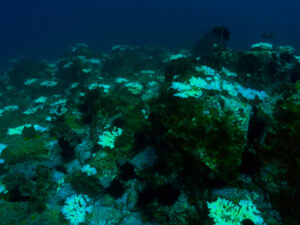 31 March 2016 – Coral Bleaching at the Solitary Islands
We had a beautiful day out at South Solitary Island today, both dives were up the top end of the island, seeing Grey Nurse Sharks, Bullrays, Stingrays, Blackcod, Painted Crayfish, Box-fish, and lots more. The Visibility today was between 12-15m and temperature was around 24C on the bottom. Congratulations to JayJay who finished her PADI Open Water…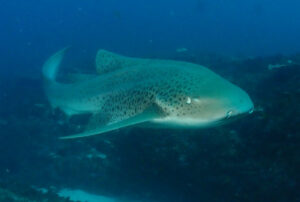 30th March 2016 – Bullray-a-palooza!!
This morning saw Wildfin heading out to South Solitary for our dives. Due to the North East swell, first up was a swim from Buchanans wall to the Gantry. Some bull rays, a leopard shark, a large green turtle and two ghost pipefish were seen along the way. Due to a lack of current, we had a…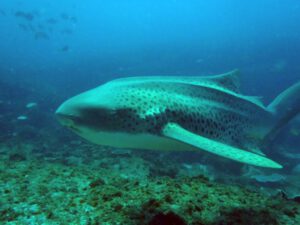 28th March – Leopard Shark at South Solitary Island!
Today was yet another day in paradise. For our first dive we jumped in at Shark Gutter where we were delighted with our friendly Leopard Shark. Both divers and snorkelers got to see the Leopard Shark, along with Bull Rays, Cobia, schools of Tarwhine, Black Cods, Lionfish, Jacks and Trevally. The second dive used the slight…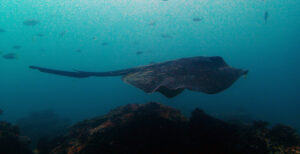 26th & 27th March – Easter Blast!
This Easter long weekend has really produced some amazing dives. On Saturday the 26th of March Wild Fin made a morning and afternoon trip out to South Solitary Island filled with divers and snorkelers. Both trips used Buchanans Wall for their first dive, seeing schools of fusiliers, Moray Eels, Lionfish and Turtles. The second dive was…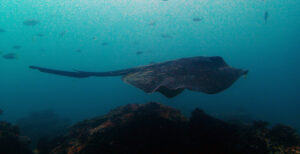 26th & 27th March – Easter Blast!
This Easter long weekend has really produced some amazing dives. On Saturday the 26th of March Wild Fin made a morning and afternoon trip out to South Solitary Island filled with divers and snorkelers. Both trips used Buchanans Wall for their first dive, seeing schools of fusiliers, Moray Eels, Lionfish and Turtles. The second dive was…