13 February 2016 – East Australian Current at our back door step
The big southerly pumped through last week which pushed the EAC (East Australian Current) really close to the Coffs Coast. The water today at South Solitary Island was amazing!! Crystal clear 25m Visibility and a toasty 25C, loads to see on both dives with some large schools of Tarwhine and Travelly up the top end combined…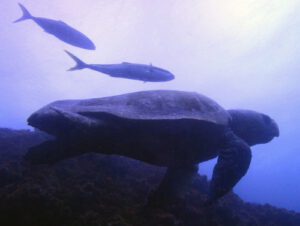 12th January 2016 – Warm Blue Water at South Solitary Island
After a week of strong winds and big swell, we were keen to get back into the water. With blue water on the trip out to South Solitary, we were exited to jump in at Buchanan's Wall for our first dive. Buchanan's had plenty of action under the water, seeing Turtles, Rays, Lionfish, Wobbys, Snapper, Eels,…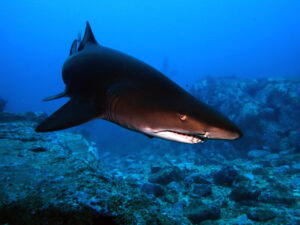 4th Feburary 2016 – Manta Arch perfect habitat for Grey Nurse Sharks
We managed to get out and back from South Solitary Island this morning before the strong southerly change this afternoon. We stayed sheltered up the northern end of the island for both dives with Manta Arch as the first and Shark Gutters as the second, both dives had loads to see including Wobbygong, Mantis Shrimp, Eagle…
1st February 2016 – Giant Bull Ray visits South Solitary Island
With a very small number of people on the Wild Fin this morning we made our way out to South Solitary Island. The surface conditions at the lighthouse were perfect and the visibility was about 15m. Dive one was at Buchanan's Wall and Dive two was a Drift from Cleaner Station around to The Gantry, both…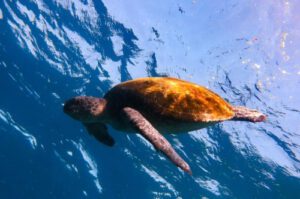 31st January 2016 – Turtle Mania
This mornings northerly breeze was no match for "Wildfin", with Mike at the helm, we arrived at South Solitary Island within no time at all. Jumping in at Buchanan's first, our divers were treated with Turtles, schools of fleeting Mac Tuna and a giant Bullray which was sheltering ten or so Remora and a large Cobia!…

30th January 2016 – Magic conditions at South Solitary Island
All we can say is don't let the weather updates stop you from booking on for a dive! We only had 10 people on the boat today and we think it is from what the forecast has been predicting over the past few days, yet at South Solitary Island today it was all kinds of amazing!!!…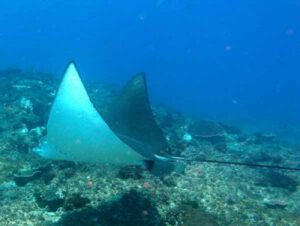 28th January 2016 – Beautiful down below!
Escaping the dreary grey sky, we spent our Thursday under the water at South Solitary Island. With visibility a lovely blue 15-20m, our divers spotted a huge variety of life including Eagle Rays, Bullrays, Shovel Nose Rays, schooling Jewfish and Mackerel, a number of Green and Hawkesbill Turtles plus so much more! Temp 23-24c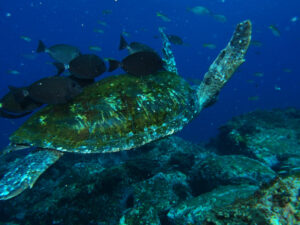 26th January 2016 – Australia Day Diving 2016
Diving conditions have improved remarkably after a couple of days of dirty water at the Solitaries. The current at South Solitary had backed off today and the water clarity had picked up to a lovely 15-20m. Grey Nurse, Black Cod, Turtles and some massive schooling Jewfish were just some of the highlights on today's first dive.…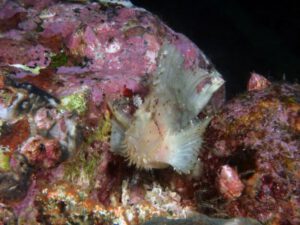 24th January 2016 – Back in the water!!
After a spell of bad weather we loaded up and headed out to South Solitary for some overdue diving action. First up we dropped into Manta Arch, where despite the low visibility and lack of Grey Nurses, lots of macro and fish life were seen; including what seems to have become the arch's resident Scorpion Leaf Fish. Dive…