13th January 2016 – Hump day diving with Turtles and Eagle Rays!
There is no better way to break up the week then with a dive at South Solitary Island. The northern end of the island was the place to be. Grey Nurse Sharks, Black Cod, Eagle Rays, Green Turtles, Shovel Nose Rays, Frogfish and the smallest yellow Boxfish you have ever seen! Vis 10-15m, temp 23c.
12th January 2016 – Grey Nurse, Turtles and so much more!
Hiding from the freshening NE breeze, Buchanan's Wall was the pick for today's first dive. Green Turtles, Lionfish, Moray Eels, Wobbegong Sharks and plenty of cool Nudi's were spotted by our divers. With an adventuress entry, dive two was a drift from Shark Gutters to the Gantry. Grey Nurse, Black Cod, more Turtles and a swarm…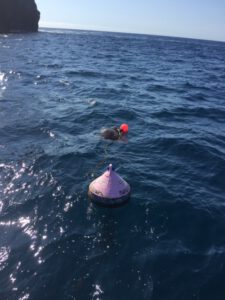 11th January 2016 – Our Divers Rescue Loggerhead Turtle!!
Arriving at Buchanan's Wall today we discovered our resident Loggerhead Turtle "Barney" with her head tangled in the mooring line and in a very distressed and fatigued state. Jetty Dive Instructors, Nathan and Lindsay, jumped in to help. After untangling the mooring line something else appeared to be the blame. Several strands of heavy braided nylon…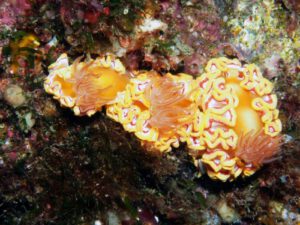 10th January 2016 – Big vis. is back!!
Today we steamed back out to South Solitary Island for our dives, only to find that with smoother surface conditions the visibility has grown overnight to 25-30m!! For the first dive our certified divers dropped into Manta Arch, where they found 10-15 larger grey nurse sharks, while the Open Water course dropped into Cleaner Station where…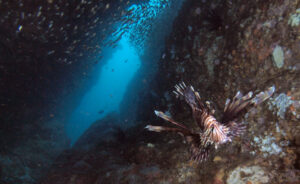 9th January 2016 – Blue Water off the Coffs Coast
Yet another cracker day at South Solitary Island, today we had beautiful blue water and a lot of action up the top end. Dive one was at Buchanan's Wall. Lots of turtles, Lionfish and a huge Wobbygong resting near the mooring line. During the surface interview we were treated by a spotted eagle ray flying out…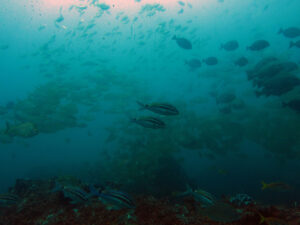 6th January 2016 – 30m Visibility at South Solitary Island
The conditions underwater today were beautiful. The northern end of South Solitary was buzzing with life. Our divers spotted Black Cod, Stingrays, Blue Gropers, Turtles and lots of schooling fish around Cleaner Station mooring. One of our groups ventured down to south Boulder where they experienced even clearer water. We have an ugly southerly coming tonight so…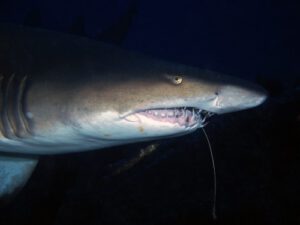 5th January 2015 – Big Blue at the Solitary Islands
Once again we were blessed with clear blue water at South Solitary Island today. Hiding from the slight southerly breeze, the northern end was the pick of the dive sites. Today's highlights included Eagle Rays, Turtles, Lionfish, Nudibranches and some huge schools of Pomfrets and Goatfish. There was also plenty of Sharks under Manta Arch, as…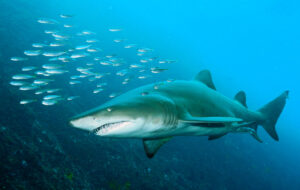 4th January 2016 – Great Visibility at South Solitary Island!
Protected from the freshening SW breeze, our divers jumped in at Shark Gutters for today's first dive. Black Cod, Lionfish, Turtles and Eagle Rays were spotted by our divers. Dive two was a leisurely swim from Manta Arch to the Cleaner Station. Grey Nurse Sharks, more Black Cod plus schooling Sweep, Goatfish and Tarwhine in huge…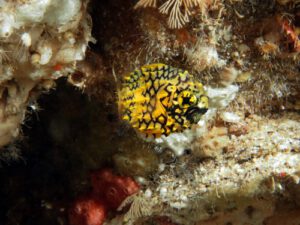 2nd January 2016 – Fish Soup at Cleaner Station
What an amazing way to start the year with a double dive at South Solitary Island!! Once at the island there was a lot more swell then predicted, so everyone was stuck out a little deeper and close to the bottom, both dives today were at the northern end as the visibility was nice and blue.…