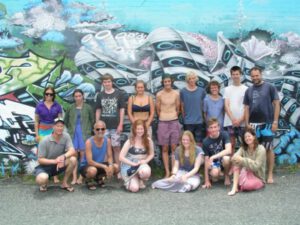 16th December 2015 – Congratulations Maclean High Divers!
Today was the last day of the PADI Open Water Diver Course for the students from Maclean High. South solitary Island treated us with some great diving. Plenty of Grey Nurse, Black Cod, Mangrove Jack, Bull Rays, Turtles and an appearance from "Scooter" the Shovel Nose! Congratulations guys! Thanks for all the laughs, and the chocolates!…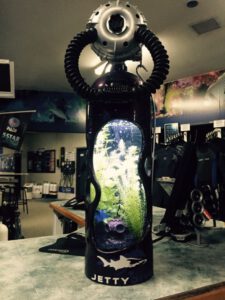 15th December 2015 – "Kingy" the Siamese Fighting fish
Today's calm sea made for a relaxing day of diving at South Solitary Island. The increase in water temp hasn't deterred the Grey Nurse either, plenty of these gentle creatures can still be spotted swimming in the shallows of the island. Along with the Nurse, Schooling Kingfish, Trevally, Black Cod, Green Turtles and some massive Bullrays…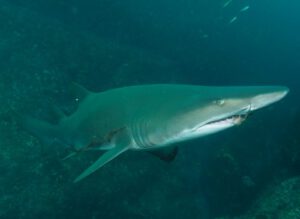 14 December 2015 – Still Grey Nurse at South Solitary Island
Conditions improved enough to do an easy dive on Manta Arch at South Solitary Island today. Whilst Manta itself was bare of Grey Nurse, we found 10 or more hiding elsewhere. Dive 2 turned out to be a rapid drift with a good current, with at least the same amount of Grey Nurse at Shark Gutters…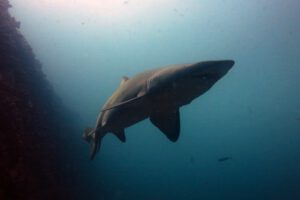 13th December 2015 – Grey Nurse Sharks everywhere at South Solitary Island
South Solitary Island was amazing under water today, both dives were up the northern end and there were Grey Nurse Sharks everywhere you looked. Our divers saw some huge Black Cod, Bullrays, Slipper Lobsters, Tarwhine and lots of Kingfish. Shark Gutters had at least 12 Grey Nurse that come really close to our divers! Congratulations to…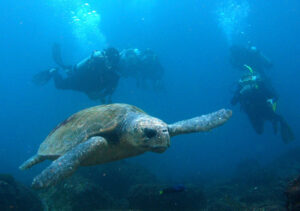 12th December 2015 – Sharks and Rays galore!
Sheltered from the Southerly breeze, we slipped in at Shark Gutters for our first dive of the day. Plenty of big fish action on this dive. Black Cod, Spotted Sweetlip, Kingfish, Eagle Rays, schooling Shovel Nose Rays and a dozen or so Grey Nurse Sharks were spotted by on this dive. Dive two was spent leisurely drifting…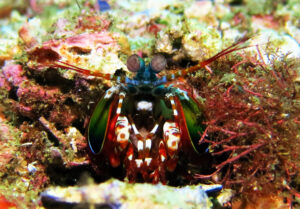 11th December 2015 – Mantis Shrimp at South Solitary Island
Buchanan's Wall was our first dive site today, our divers seen turtles, Eastern Blue Groper, Wobbygongs, Basslets, and Painted Crays. After some soup, tea and coffee Dive 2 was a casual swim from Buchanan's Wall up to The Gantry where lots of eels were spotted along with a beautiful Mantis Shrimp displaying all its colours. Congratulations…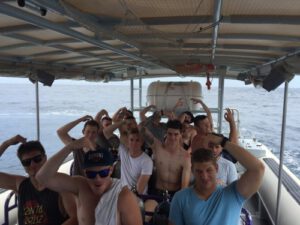 10th December 2015 – Congratulations newly certified divers!
Once again we were impressed with the diversity of aquatic life that South Solitary Island had to offer. Hammerhead Sharks, Grey Nurse, Black Cod, Lionfish, Wobbegongs, Green Turtles, Moorish Idols and schooling Kingfish were all spotted by our divers today. Congratulations to the Soldiers from 8/9 RAR on completing their PADI Open Water Course today. Well Done…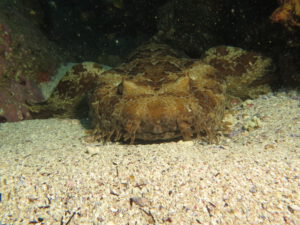 9th December 2015 – Australian Army Men are PADI Open Water Divers!!!
With a double run out to South Solitary in the morning and Split Solitary in the afternoon all hands were on deck at Jetty Dive Centre!! The morning and afternoon dives were both really good with plenty to see, although the visibility at Split was not as good as South Solitary everyone had a blast on…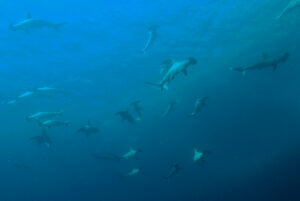 8th December 2015 – Over 100 Hammer Head Sharks at South Solitary Island
Hammer Head Sharks!!! What a day out at South Solitary Island, along with the 100+ Hammer Head Sharks the clear water off the coast at the moment is magic and the water temperature at South Solitary Island was 23.8C on the surface. Both dives had a range of different things to see including Turtles, Wobbygongs, Blue…