Congratulations to newly certified Open Water Divers – 18th November 2015
Woo Hoo! What a day of diving! Sheltered from the freshening northerly, Buchanan's Wall at South Solitary Island was our first port of call. Lionfish, Black Cod, schooling Kingfish, and a large Green Turtle were all seen by our divers. Dive number two was spent exploring the wreckage of the Gantry. Moray Eels, Octopus, a lonely…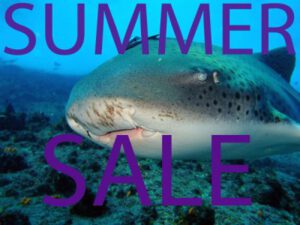 Jetty Dive Summer Sale!
Jetty Dive Summer Sale! Feel like spoiling someone this Christmas? Jetty Dive is slashing their prices on scuba and snorkelling gear! We have hand selected a huge range of high quality scuba and snorkelling equipment with a range to suit everyone's budget. Here are just some of the great products we have on sale! Click the…
16th November 2015 – South Solitary Island, Buzzing with Life!
After a few days out of the water due to poor weather, we were all super excited to get back in for a dive at South Solitary Island today! The northern end of the island was buzzing with life! Grey Nurse Sharks, schooling Cow Nose Rays, Whaler Sharks, Lionfish, Black Cod and Barney the Loggerhead Turtle were…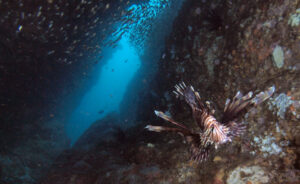 11th November 2015 – Humpday diving with Jetty Dive
After a quick trip to the light on board "Wildfin", our divers slipped in at Manta Arch and the Cleaner Station for their first dive of the day. Although the vis was a little basic, our divers had fantastic dives. Lots of Grey Nurse, Black Cod, Nudibranches and Lionfish were just some of the highlights. Dive…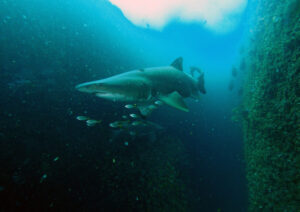 11th Nov 2015. Shark Gutters live up to it's name.
Dive 1 had Grey Nurse Sharks in the shallows of Shark Gutters along with Cleaner Station and Boulder Wall. Meanwhile out wider a glimpse of a couple Hammerheads and the squadron of Cow Rays also appeared for a short time. Visibility was about 15 meters in the shallows. Dive 2 was the usual abundant fishlife of Boulder…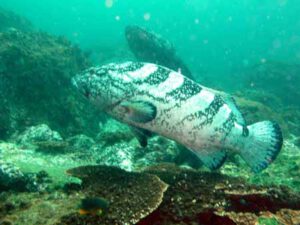 7th November 2015 – Great to be diving at South Solitary Island today!
Another great day of diving at South Solitary Island today. Whilst Buchanan's Wall was a haven for Eagle Rays and Turtles, the northern end of the island was buzzing with schooling Kingfish, BIG Black Cod and at least 20 Grey Nurse Sharks! Vis 10-12m at Buchanan's, 8m at the top end. Temp 20c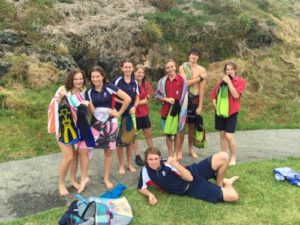 Bishop Druitt College Snorkel at Mutton Bird Island
The ocean this morning looked beautiful and flat!! We had the pleasure of taking some of the BDC kids snorkeling at Mutton Bird Island although the water was a little cooler than expected once in the water everyone had a blast!! Lots of fish, Nudibranchs, Turban Snails, Sea Urchins and so many beautiful colours on the…
31st October 2015 – Spectacular diving at South Solitary Island!
South Solitary Island showed it's true beauty today! The northern end of the island was buzzing with life. Grey Nurse Sharks, Black Cod, Green Turtles, Lionfish, and schooling Tarwhine were just some of the highlights on dive one! Dive two was a leisurely drift from Shark Gutters to the Gantry. More Grey Nurse, Bullrays, two huge…
30th October 2014 – Cow Nose Rays at South Solitary Island
The sun was out and the wind had dropped right off, this made an easy trip out to South Solitary Island on our boat Wild Fin. Dive one was at Cleaner Station and dive two was a Drift from Shark Gutters down to South Boulder. Both dives had lots to see including Grey Nurse Sharks, Bull…