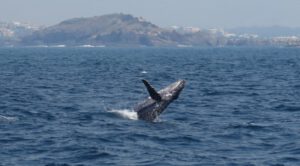 7th October 2015 – Baby Humpback Jumping for joy!
What a day to go whale watching! We spent our morning watching a mum and calf playing in the shallows off the Coffs Harbour Coast. Under the watchful eye of mum, this little guy jumped 50 or 60 times!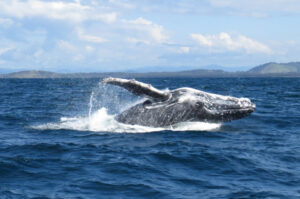 6th October 2015 – Happy Humpbacks on the Coffs Coast!
Today's whale watch was nothing short of amazing. Not long after leaving the harbour, we discovered our first pod of Humpbacks, breaching under the morning sun. Giving in to temptation, we decided to head south to Sawtell where we could see 3 pods of whales breaching and tail slapping!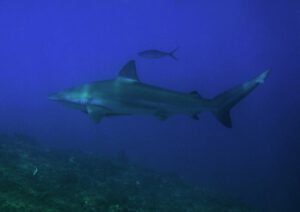 5th October 2015 – 30m visibility at South Solitary Island
Wild Fin headed out to South Solitary again today in perfect conditions. Dive one saw our divers drop in to Manta Arch, where 30+ Grey Nurse were seen between the arch and back gutter. After a nice long surface interval, with a spot of whale watching thrown in for good measure, We dropped in to Cleaner…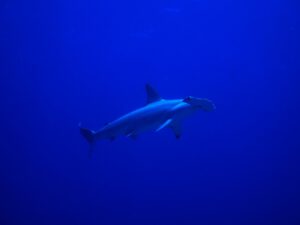 4th October 2015 – Hammerheads at South Solitary Island!
Today's dives at South Solitary Island were nothing short of amazing! The whole island was exploding with life! Dive one was at Manta arch, with some very close encounters with 20+ grey nurse! On dive two, our divers were lucky enough to spot 2 Hammerhead Sharks just near 5m rock, that were cruising towards Boulder Wall.…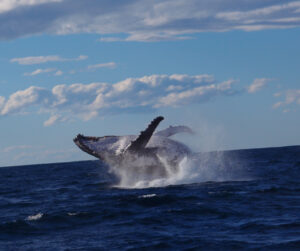 3rd October – Whales leap for joy
Today we had 2 - 3 Humpback Whales that wouldn't stop breaching and tail slapping!! One of the whales was laying on its back and doing a back stroke like swim, it was amazing The sea conditions were a little choppy due to the NE wind but everyone had a blast.
3rd October 2015 – Blue water surrounds South Solitary Island!
With "Wild Fin" full of excited divers, we shot out to South Solitary Island for this mornings dives. The calm sea allowed us to start and finish our first dive at Manta Arch. Our divers swam with a dozen or so Grey Nurse Sharks as they made their way under the arch while a huge school…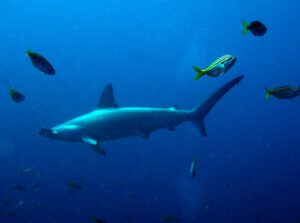 2nd October 2015 – Hammer Head Sharks at North Solitary Island
The conditions this morning were perfect to make the 1 hour trip up to North Solitary Island for 2 dives. We dived at Anemone Bay and Fish Soup, both dives were amazing with 25m visibility and so much to see. One group was lucky enough to see a school of 20 Hammer Head Sharks cruise past.…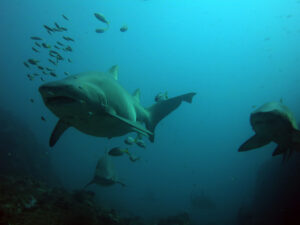 1st October 2015 – Grey Nurse Sharks kick off October
The weather report was 100% correct today, with ocean like a mill pond and the water a beautiful blue colour everyone on the boat was super keen to get in!! Lots of Grey Nurse Sharks at the arch with some very BIG females cruising around. Our divers spotted about 5 turtles near the top end and…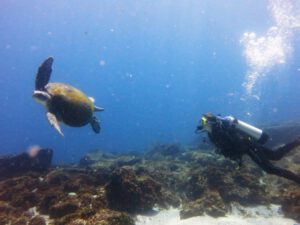 30th September 2015 – Magic morning at South Solitary Island
We couldn't of asked for better conditions today as we steamed out to South Solitary Island for a double dive. Grey Nurse Sharks, Turtles, King-fish, Snapper, Black Cod and beautiful Nudibranchs were just some of the life seen today. There was a large male Green Sea Turtle getting very close to the students near The Gantry…