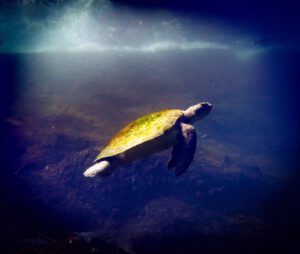 13th September 2015 – Barney The Turtle Having a Nap at Manta Arch
Yet another wonderful day out at South Solitary Island!! Dive one today was at Manta Arch. Our divers were treated with a visit from Barney the beautiful Logger Head Turtle who is a resident to the island. She was having a nap near the Arch until the sound of divers woke her up!! Plenty of Grey…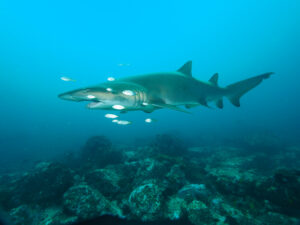 12th September 2015 – Great Diving conditions at South Solitary
A Great day at South Solitary Island today. Visibility was up between 20 and 25 mtrs today and had a bit of a warm water thermocline in places. Grey Nurse Sharks were all around at Manta Arch and a few on the northern side. Large Kingfish were cruising through from time to time, along with…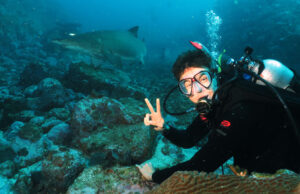 8th September 2015 – 40 Plus Grey Nurse Sharks Cruise South Solitary Island!
After a quick ride to South Solitary Island aboard "Wild Fin", we hopped in at Manta Arch for our first dive of the day. Descending down the mooring line, we could already see half a dozen Grey Nurse Sharks happily cruising across the bottom. Everywhere we looked there was more Grey Nurse, approximately 40 or more…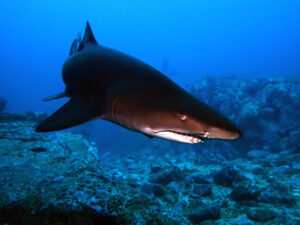 Sunday 6th September – Amazing Diving at South Solitary Island!
There was not a lot we didn't see on our dives at South Solitary Island today! Grey Nurse Sharks, Black Cod, Lionfish, schools of Tarwhine and Mangrove Jack were all spotted by our divers on today's first dive at the Cleaner Station. Dive two was a leisurely one way swim from the Cleaner Station to South…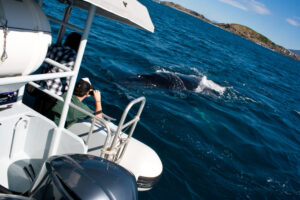 5th September 2015 – Juvenile Humpback Whale Follows Boat!!!
Our 2pm Whale Watch was amazing on Saturday afternoon!! We had one Humpback Whale who followed us for just about the entire trip and getting really up close to our passengers and we couldn't actually move anywhere because it was swimming under the boat!!. Although there was a little wind about, this couldn't damper the excitement…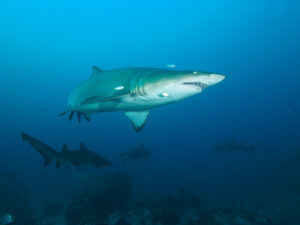 29th August – Grey Nurse Galore at South Solitary
A Great day for Grey Nurse Sharks at South Solitary Island today. Last month we had heaps of Male Nurses and today we had mostly Females. At least 30 at Manta Arch and another Dozen at Cleaner Station Mooring. Congrats to Meghan and Rodney for completing their PADI Advanced Open Water course with all the Nurses!…
23rd August 2015 – Great Winter Diving at South Solitary Island!
This mornings freshening north east breeze was no match for "Wild Fin", we comfortably cruised to South Solitary Island with Mike at the Helm. Today's first dive was at Buchanan's Wall. Loads to see including some giant Black Cod, Wobbegong Sharks, Turtles, Octopus and an array of Nudibranches who were taking refuge on the wall. Taking…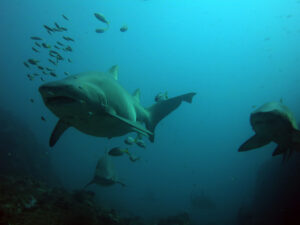 22nd August 2015 – BIG Grey Nurse Sharks at South Solitary Island
If you have ever wanted to dive with Grey Nurse Sharks, Turtles and experience big fish action, South Solitary Island is the place to do it!!! That was all the talk on the boat on the way back from the Lighthouse. Dive one had our divers surrounded by 20-30 Grey Nurse Sharks!!! One male was very…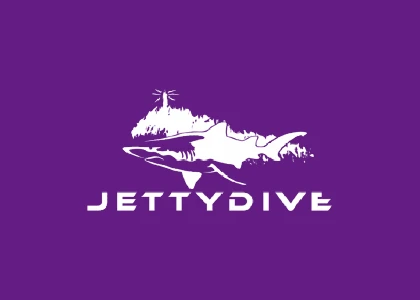 August 16th 2015 – Dive Report
After a rainy start this morning, it was great to escape underwater at South Solitary Island. A whale or two were spotted not far from the island which got everyone in the mood! Slipping in at Shark Gutters in 3 small groups, we were greeted by a few Grey Nurse Sharks, Black Cod, a lazy Wobbegong, Lionfish, Pufferfish, Trumpetfish and a…