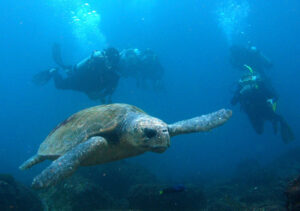 1st August 2015 – Winter Diving @ South Solitary Island!
Sheltered from the North West breeze, we hopped in at Manta Arch for our first dive of the day. About 20 Grey Nurse were observed on this dive, cruising in and around the Manta Arch area. Our divers also spotted turtles, Black Cod, Lionfish and a huge Octopus on this dive. Taking advantage of the slight…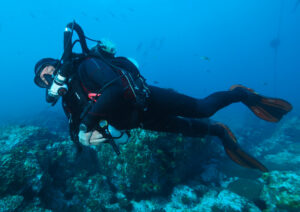 31st July 2015 – Dive Master Garry back into his Hollis Re-breather
Sun was beaming down on Wild Fin as we punched it out to South Solitary Island to blow some bubbles!!! Dive one was at Shark Gutters only a few Grey Nurse Sharks there plenty of schooling fish, Black Cod, Turtles and Moray Eels. Dive two was a drift from Shark Gutters down to South Boulder very…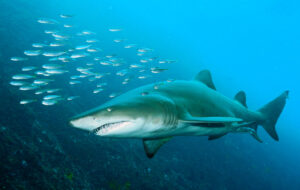 26 July 2015 – Grey Nurse Sharks crowd top end of South Solitary Island
The beautiful conditions this morning made getting up for a dive alot more exciting with little to no wind and very small swell the trip out to South Solitaty Island was flat and easy. Once at the island dive one was at Manta Arch to try and hide from the NW wind coming through around 15…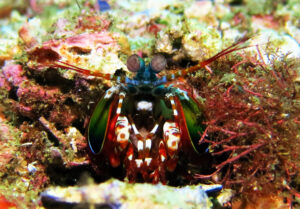 25th July 2015 – Underwater Photographers fill boat to South Solitary Island
It had been ten whole days since we were last out at South Solitary Island!! Today was the first two dives for Garry Bell's DSLR Underwater Photography Workshop so there was big camera setups everywhere. Dive one was a one way swim from Manta Arch to Cleaner station for the certified divers and the camera whorkshop…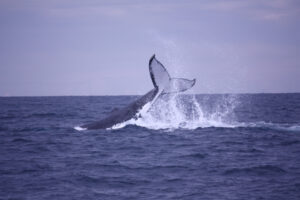 24th July 2015 – Playful duo for 9am Whale Watch
We had two very playful whales this morning on our 9am Whale Watch, we think they were male and female and matched for mating up the coast. We followed these two for the most of the trip as they were breaching, pectoral slapping, Tail rolls and slaps!! Dean Pattison took this great shot from the boat…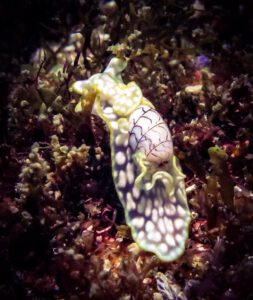 15th July 2015 – Grey Nurse, Eagle Rays and sooo much more!
No better way to spend a Wednesday than underwater with 20 plus Grey Nurse Sharks! Although the visibility was a little basic today, it didn't limit the amount of marine life spotted by our divers. Including the Grey Nurse, our diver divers swam with Black Cod, Lionfish, Eagle Rays, a GIANT Bull Ray and a beautiful…
11th July 2015 – Unreal diving at South Solitary Island!
Protected by the NW breeze, we hopped in at one of our favorite dive sites, Manta Arch, for our first dive of the day. At least a dozen Grey Nurse were spotted under the Arch, and another 6 aggregating in the rear gutter. Dive two was a drift from Shark Gutters to the Gantry. More sharks…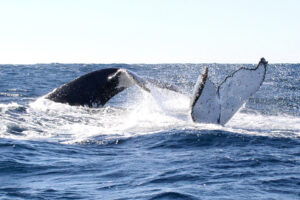 Coffs Coasts Whale Watching with Jetty Dive!
With "Wild Fin" full of excited whale watch's, we shot out of the harbour in search of some breaching whales! Only a short distance north of the harbour we found our first pod. Splashing, tail slapping and pectoral slapping, these guys put on an amazing show! Check out this fantastic shot taken by Sue on this…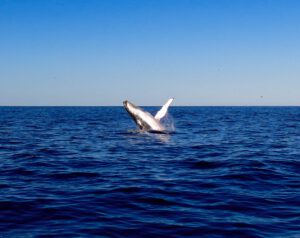 6th July 2015 – A wave goodbye to finish of the day
Amazing sea conditions and jumping whales had everyone on the 2pm Whale Watch up on their feet trying to get that perfect shot of a Humpback Whale breaching. We spent a long time with a pod of 4 whales near the end of the trip and this shot taken by Maddi Comisari of a Humpback Whale…