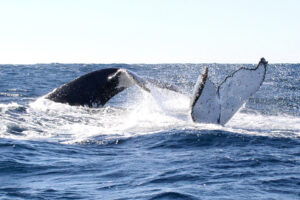 Coffs Coasts Whale Watching with Jetty Dive!
With "Wild Fin" full of excited whale watch's, we shot out of the harbour in search of some breaching whales! Only a short distance north of the harbour we found our first pod. Splashing, tail slapping and pectoral slapping, these guys put on an amazing show! Check out this fantastic shot taken by Sue on this…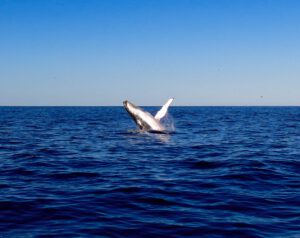 6th July 2015 – A wave goodbye to finish of the day
Amazing sea conditions and jumping whales had everyone on the 2pm Whale Watch up on their feet trying to get that perfect shot of a Humpback Whale breaching. We spent a long time with a pod of 4 whales near the end of the trip and this shot taken by Maddi Comisari of a Humpback Whale…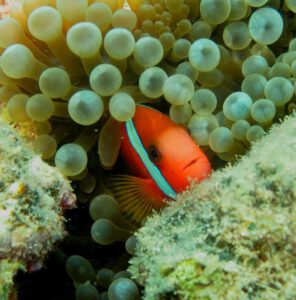 6th July 2015 – Spot the Whale
We played spot the whale on our trip to South Solitary Island this morning! The humpbacks were in an extremely playful mood, jumping in every direction we seemed to look. Arriving at South we chose the Cleaner Station as our first dive site. Plenty of Grey Nurse, Black Cod, Nudi's schooling Trevally and Kingfish patrolling the…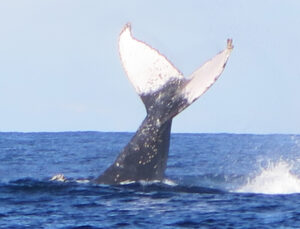 What a day for Whale Watching!
Blessed with beautiful weather, today was the perfect day to go whale watching. After a short ride from the harbour, we stumbled across a pod of four whales heading north. After 30 minutes of "blows" one of the group became extremely playful, tail slapping and pectoral slapping. Heading home, we came across a whale breaching. Check…
5th July 2015 – Barney putting on a show for divers!!
Another magnificent day out at South Solitary Island with good visibility, flat water and lots of Grey Nurse Sharks. Every one got in at Manta Arch for dive one where roughly 50 Grey Nurse Sharks were stacked like pancakes from 18m down to 30m, also the big school of Silver Travelly in and around the Arch…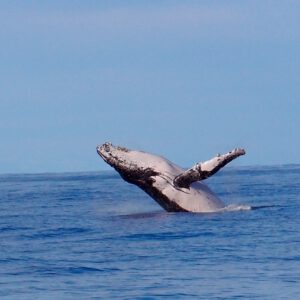 July 2nd Whale watch with a difference!
whale on 2-7-15 Sharks were on the list of sightings on todays Whale Watch trip. A carcass of a Sperm Whale was floating near Coffs Harbour and brought predators in to feed! Flat sea conditions were great for the boat trip, which took us from the Sharks to a breaching whale, which showed us some aerial…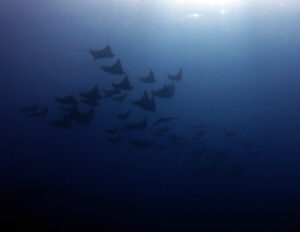 2nd July 2015 – Magic day diving with a surprise on the trip home
AMAZING!!! Today was said to be one of the best days out at South Solitary Island even from the Jetty Dive Staff!! Dive one was a one way swim for the certified divers from Manta Arch to Cleaner Station where all the Open Water students got in. around 50 Grey Nurse Sharks seen at the Arch…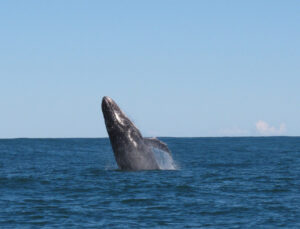 1st July Whale Watch trip gets Lucky
After watching a few Pectoral Fin slaps from a pod of whales they decided to turn it on for us and jumped a few times as well.A great afternoon out considering we had a little fresh breeze from the south. Everyone enjoyed the trip, at least that what they all said! Another Great whale watch at Coffs Harbour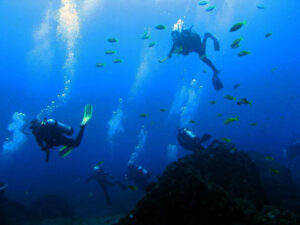 1st July 2015 – School Students inch closer to certification
What a Day!!! Beautiful warm sun, 35m visibility and more Grey Nurse Sharks than you can poke a stick at. Today our boat was full of students from two different schools doing an Open Water Course, We had some from Orara High School and some from Dorrigo High School. Dive one for them was at Cleaner…