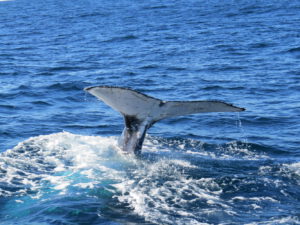 Whale of a time in Coffs Harbour today!
There is no better way to spend a Sunday afternoon than whale watching with Jetty Dive in Coffs Harbour! After a short journey north of the harbour we come across our first pod of Humpback Whales for the day. With another 3 pods, these gave us pectoral slaps, tail slaps and finally ended with some jumping!…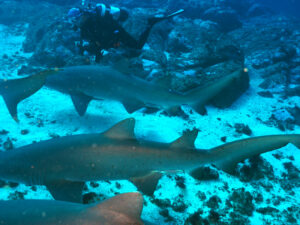 70 Grey Nurse Sharks and 35m Visibility at South Solitary Island Today!
Today was one of those magic days when you say to yourself, I'm so happy to be going diving! The water at South Solitary Island was so clear you could quite easily make out Manta Arch from the surface, that is if you could see past the 70 odd Grey Nurse Sharks patrolling the bottom.  Barney,…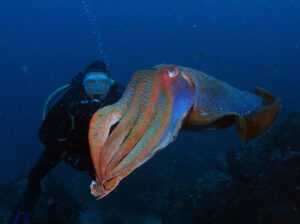 24th June 2015 – Giant Cuttlefish Poses for Divers at South Solitary Island
Not a better way to break up the week than with a dive at South Solitary Island! Taking advantage of the calm conditions, our divers jumped in at Manta Arch for the first dive of the day. On this dive, our divers counted more than 30 Grey Nurse Sharks cruising around the Manta Arch area, we…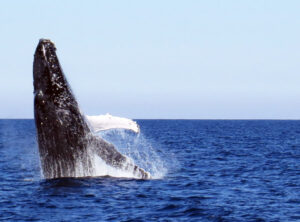 Perfect day for whale watching in Coffs Harbour!
Little swell and zero wind made for a perfect day of whale watching in Coffs Harbour today! After a short ride out of the harbor we discovered a whale playing on his own. This guy was happy for us to sit back and watch as he waved his pectoral fins, slapped his tail and rolled around…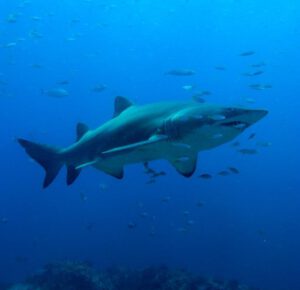 16th June 2015 – Orara High School first ever scuba dives
[vc_column width="1/2"]Seven Orara High School students geared up today for their first two dives of the Open Water Course, we went to South Solitary Island although there was a bit of a roll everyone had a great time. We dropped in at The Gantry for dive one where we seen a few Wobbygongs and lots of…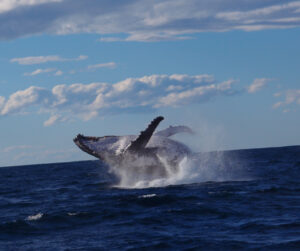 A Great Afternoon for Whale Watching at Coffs
With a boatload of exited Whale Watchers, we ventured out for a Whale Watch off Coffs Harbour yesterday. The afternoon was definitely a better choice for Whale Watching. The swell was still obvious, but had settled nicely since the morning. After 10 minutes of running around, we followed a couple of pods of Whales heading North. With at…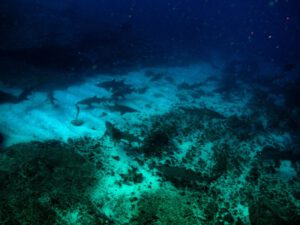 14th June 2015 – 35m visibility at South Solitary Island
[vc_column width="1/2"]ITS BACK!!!! Blue, clear water has made its way in to South Solitary Island finally. Dive one was at Manta Arch where all the Grey Nurse had moved a lot deeper due to the very clear water, a big beautiful Eagle Ray and some large Black Cod were also seen at the Arch. Dive two…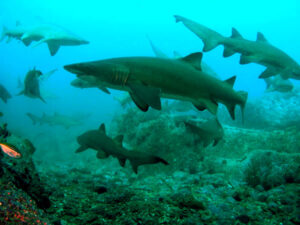 13th June 2015 – Grey Nurse Shark galore
[vc_column width="1/2"]We ventured out to South Solitary Island this morning for a double dive and it was a little hard to get excited due to the chilly mornings we have been having. Dive one had all the certified divers drop in to Manta Arch where around 20 Grey Nurse Sharks were waiting patiently. The Open Water…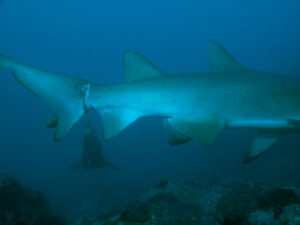 8th June 2015 – Grey Nurse sharks are on the move
[vc_column width="1/2"]Wild Fin was full today with some very keen divers to go and get wet!! Dive one had all the certified divers in at Manta Arch while the Open Water divers got in at Cleaner Station. Grey Nurse Sharks were seen at both dive sites and Mike got this quick video of this poor female…