23rd January 2015 – East Australian Current brings in beautiful water!!
[vc_column width="1/2"]The Diving charter today was a 50/50 call with some ugly easterlies bashing the coast. Wildfin punched it out to South Solitary Island where we found refuge at Buchanan's Wall for dive one. Everyone underwater today had some close encounters with Turtles (Green Sea and Hawksbill), Wobbygongs, Spotted Sting Rays and a Eastern Blue Devil…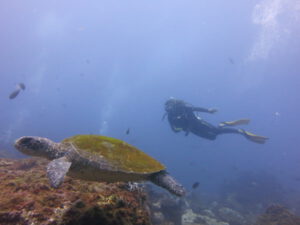 21st January 2015 – Great expectations realised!!
[vc_column width="1/2"]After Monday's visibility increase we headed back out to the light with high hopes... The island didn't disappoint!! First up we dropped onto Buchanans Wall with the usual array of Nudibranchs, Banded Coral Shrimp, Lionfish and an unusually large number, of even larger Wobbegongs! Mike and Deb rolled over the side for a surface interval dive…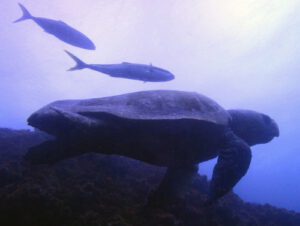 19th January 2015 – Ripping current brings in crystal clear water
[vc_column width="1/2"]With surface conditions dropping slightly from the idyllic conditions of late, we headed back out to South Solitary. We dropped in to Cleaner Station with a roaring 3-5 knot current, which fortunately has pushed in some clean, blue, 26 degree water!! The dive went well, with Yellow Boxfish, Lionfish, Slipper Crays, many Nudibranchs and Barney…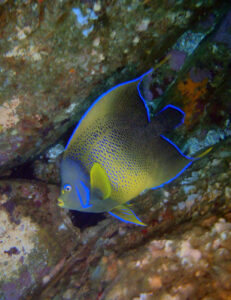 18th January 2015 – A visible improvement overnight
[vc_column width="1/2"]With surface conditions that can't get any better, and South Solitary Island surprised us with a massive improvement on yesterday's visibility! For the first dive we cruised down Buchanan's Wall, numerous Nudibranchs, a Banded Coral Shrimp, some Lionfish, a massive Wobbegong, a Crested Horn Shark and a Blue Ringed Octopus. For the second dive we dropped…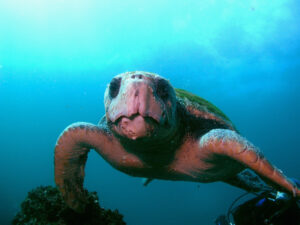 17th January 2015 – Barney watch your buoyancy!
[vc_column width="1/2"]With perfect surface conditions, South Solitary Island provided us with some great dives today. Despite the visibility being a little basic, our divers spotted a huge variety of marine life! Grey Nurse Sharks, Black Cod, Pipefish, Spotted Sweetlip, Lionfish and an array of Nudibranches were spotted on the first dive. During today's second dive we…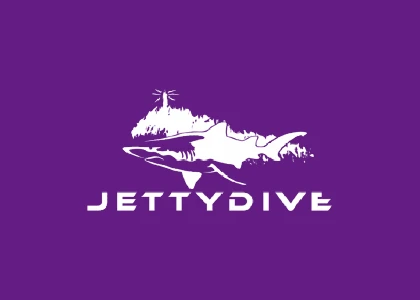 16 January 2015 – Close encouters with Sharks and Turtles at South Solitary Island
[vc_column width="1/2"]We had another cracker day out at South Solitary Island, visibility was slightly up from yesterday but still not the 30m we want. The limited vis allowed our customers to get up close and personal with a handful of Grey Nurse Sharks up the top end and Barney the local female Logger Head Turtle who was munching on some…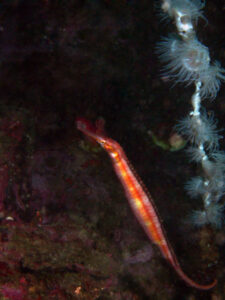 15 January 2015 – Back in the wet stuff
[vc_column width="1/2"]After putting our staff in dry dock for a day, we headed back out to South Solitary for today's dive fix. First up we dropped in at Buchanan's Wall; a small Green Turtle, a Pipefish, a tiny Dwarf Lionfish and a Blue Dragon nudibranch were seen at the deeper end of the wall. For the…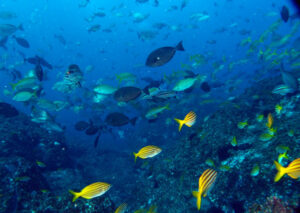 13th of January 2015 – Certified divers rave about northern end
[vc_column width="1/2"]The NE swell was still present on our trip out to South Solitary Island this morning, although it was not big enough to stop us from doing both of today's dives up the northern end. Underwater the visibility had improved a little on yesterday but there was a slight current heading south. Dive One was…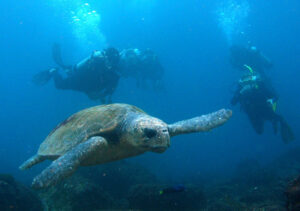 12th January 2015 – Fish Soup on Boulder Wall
[vc_column width="1/2"]The forecast this morning predicted some strong southerlies which would of put our trip on hold none the less we steamed out to South Solitary Island and the conditions were surprisingly good. Dive 1 was at Shark Gutters where our divers saw roughly five Grey Nurse, Lion Fish, Turtles, Black Cod, King Fish, Eagle Rays…