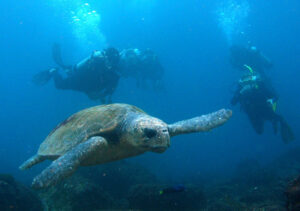 12th January 2015 – Fish Soup on Boulder Wall
[vc_column width="1/2"]The forecast this morning predicted some strong southerlies which would of put our trip on hold none the less we steamed out to South Solitary Island and the conditions were surprisingly good. Dive 1 was at Shark Gutters where our divers saw roughly five Grey Nurse, Lion Fish, Turtles, Black Cod, King Fish, Eagle Rays…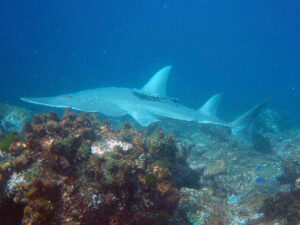 11 January 2015 – South makes it pop!!
[vc_column width="1/2"]A very still, humid morning and lumpy boat ride gave way to some awesome diving!! Today's first dive was from Shark Gutters to South Boulder. Several Grey Nurse were seen in both the Cleaner Gutter and at Shark Gutters, Eagle Rays, Black Cod, Nudibranchs and Lionfish were also seen. After the surface interval, we dropped…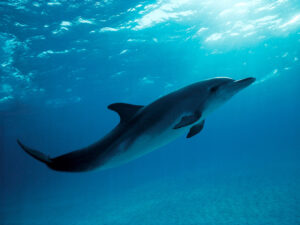 10 January 2015 – Everything!!
[vc_column width="1/2"]With a Northerly wind blowing, we bumped our way to South Solitary Island.Although Lovely and calm in the shelter, we again braved the bounce to drop in at the Northern end for some shark action. Grey Nurses were seen by all and a Hammerhead was seen by some! Also sighted was possibly a Sandbar shark.…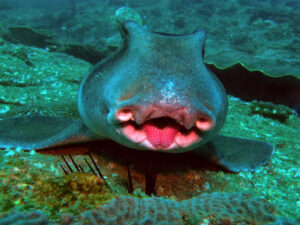 9 January 2015 – When the rays come out to play!
[vc_column width="1/2"]A beautiful sunny morning allowed for a pleasant ride out with a packed boat of keen divers. The first dive was at Buchanan's Wall where our divers saw many nudibranchs, a little lionfish, a crested horned shark, and even a blue ringed octopus! The second dive was a drift dive from Shark Gutters to the…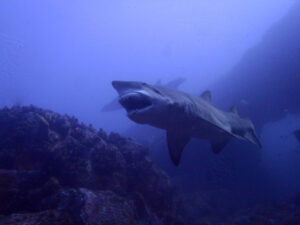 8th January 2015 – 20m Visibility is back!!
[vc_column width="1/2"]Once again we set off to South Solitary Island, visibility had jumped overnight to 15-20m, a lot better than the 12m yesterday. First up was Buchanans Wall, where our divers saw Lionfish, a banded coral shrimp and plenty of Nudibranchs. For the second dive we jumped in at Shark Gutters for a drift to the…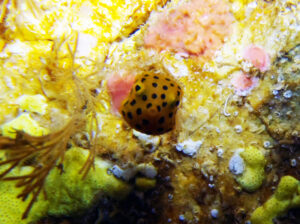 06 January 2015 – Open water divers mix it up with Grey Nurse Sharks
[vc_column width="1/2"]Once again our Island of choice was South Solitary for our dives, with another smooth ride out to the light. First up was Cleaner Station, the Cleaner gutter was void of Grey Nurses today, but still jam packed with macro life; numerous Nudibranchs, an Umbrella Shell, Mimic File Fish and a lone Yellow Boxfish. Over…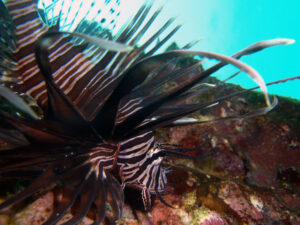 05 January 2015 – A macro feast!!
[vc_column width="1/2"]Today we headed back out to South Solitary for our dives, despite the overcast conditions we had a very smooth ride out to the light. Our first dive was at Shark Gutters, with 9 Grey Nurse in the swim through, a Crowned Puffer; Mimic File Fish, Lionfish, and a further four Grey Nurse in the…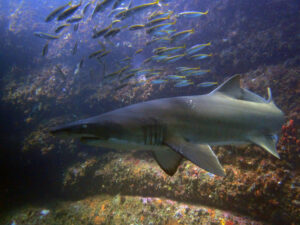 04 January 2015 – Grey Nurse party at Shark gutters
[vc_column width="1/2"]This morning was a little lumpy but we punched out to the Lighthouse for 2 dives. The first dive of the day was at Buchanans Wall; Black Cod, Banded Coral Shrimp, Lion fish and a Decorator Crab were just some of the highlights. Second dive was from Shark Gutters to The Gantry... via cleaner station…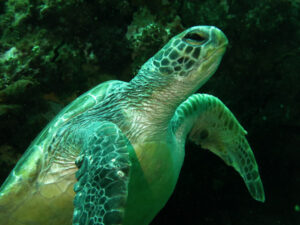 3rd January 2015 – Unreal Diving at South Solitary!
[vc_column width="1/2"]With "WildFin" packed full of excited divers we shot out to South Solitary Island for two amazing dives this morning! Dive one had divers at both Manta Arch and Cleaner station. So much to see on this first dive including a dozen or more Grey Nurse Sharks, Wobbegong Sharks, Black Cod, schooling Tarwhine and Goatfish.…