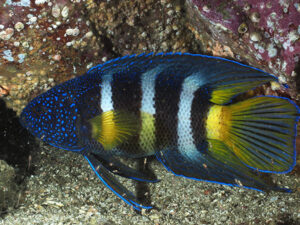 27th January 2020 – Conditions Great Despite The Forecast Again!
Today we took off to South Solitary Island in 2Wild for some sweeeet diving. First up our divers rolled in at Buchanan's Wall where Scorpion Leaf Fish, Banded Coral Shrimp, Hump Backed Shrimp, Nudibranchs, a large Pipefish, and an Eastern Blue Devil were seen. After the surface interval our divers dropped in at Shark Gutters for…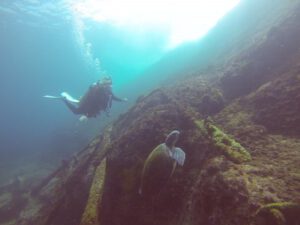 26th January 2020 – Australia Day Diving
South Solitary Island treated us to some nice conditions and two great dives!! Dive one had the experienced divers get in at Manta Arch and make their way to The Gantry while the students and a few others got in at The Gantry. Dive two was split again with five divers doing Archies Cave around to…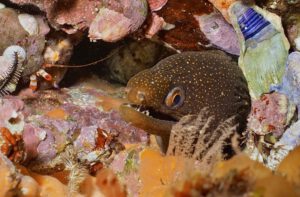 25th January 2020 – 2Wild back on the water!
With conditions once again easing "2 Wild" headed out to South Solitary for some awesome diving. First up was Manta Arch, several Grey Nurse were seen, along with Nudibranchs, Sweetlips, a Scorpion Leaf Fish and Slipper Crays. Whilst very few sharks were hiding in the arch, around 20 Nurses were elsewhere in another gutter. After the…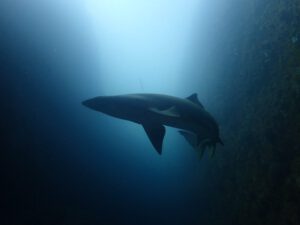 22nd January 2020 – Marine life overload at South Solitary Island
With conditions easing after the last two days Widfin headed out to South Solitary Island with a full load of divers. First up our divers rolled in at Cleaner Station, where a Grey Nurse Shark, Bull Rays, Nudibranchs, Dwarf Lionfish,  Octopus, and a Turretfish were seen. After a pleasant surface interval at the Gantry, our divers…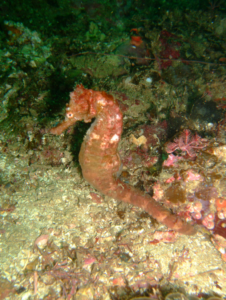 19th January 2020 – New PADI Freedivers Certified!
With a packed boat Wildfin headed out to South Solitary for some epic diving. First up our divers rolled in at Cleaner Station where Blue Grouper, Bull Rays, Dwarf Lionfish, Nudibranchs, a large juvenile Yellow Boxfish and our resident Seahorse was spotted again. After the surface interval our divers dropped in at Shark Gutters for a…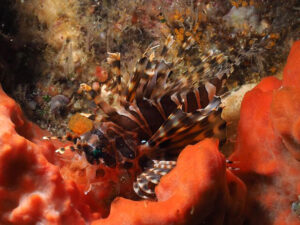 18th January 2020 –
With a full boat of divers this morning Wildfin headed out to South Solitary. On arrival the top end was decided to be the optimal location for today's diving due to the direction of the wind and swell. First up our divers rolled into Shark Gutters for a swim around Cleaner station, several large Wobbegongs were…
17th January 2020 – Fish soup at the Gap
Taking advantage of the calming conditions Wildfin headed out to South Solitary for today's diving. First up was Buchanan's Wall, where many Nudibranchs, Scorpion Leaf fish, a Frogfish, a Slipper Cray and a large Green Turtle were seen. After the surface interval our divers rolled in at Shark Gutters for a drift to the Gantry. A…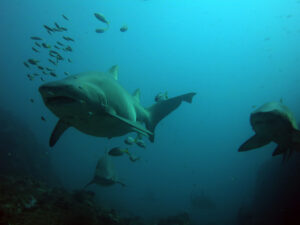 16th January 2020 – Grey Nurse Sharks fill Gutters
It was all go today at South Solitary Island as we had a Rescue course and Open Water Course happening at The Gantry while the experience divers got in at Manta Arch and made their way through the Gap to the Gantry. The back gutter had about 15-20 Grey Nurse Sharks and they were not in…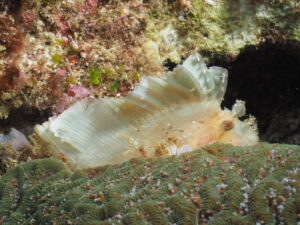 15th January 2020 – Open Water Divers get Amazing conditions
With surface conditions finally easing our divers headed out to South Solitary Island for some sweet diving. First up our divers rolled in at shark gutters, where a plethitude of different nudibranchs were seen, along with Black Cod, Blue Groupers, a Grey Nurse Shark, several Wobbegongs, and an Octopus. After a brief surface interval, our divers…