14th January 2020 – Top diving at the Top End of South Solitary Island
Again both dives were at the Northern end of South Solitary today protecting our Divers from the southerly wind. All divers dropped in at Shark Gutters, checking out Cleaner Station and the surrounding area. Plenty of  Grey Nurse Sharks were spotted, Bullrays, Turtles, Moray Eels, Yellow Box Fish, and some big schools of Tarwhine and Blue…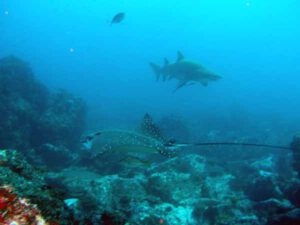 13th January 2020 – Diving at South Sol
Both dives today were again at the northern end of South Solitary, all divers explored the area around Cleaner Station for dive one. At least a dozen Grey Nurse Sharks were seen, Wobbegong Sharks, Schooling Tarwhine, Bull eyes, Black Cod, and a couple of  Eagle Rays swam past the divers. After morning tea dive two was…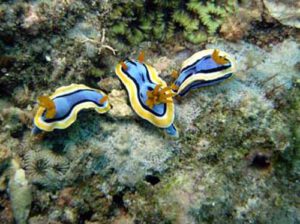 12th January 2020 – Sea Slug Census At South Solitary Island
Both dives were at the northern end of South Sol today hiding from the southerly wind, all divers descended down Shark Gutters mooring for dive one. Our local Grey Nurse Sharks were seen hanging around the area, Bullrays, Lionfish, Black Cod,  a Hawksbill Turtle  and  Schooling Tarwhine.Also spotted were a large number of Nudibranchs , after a…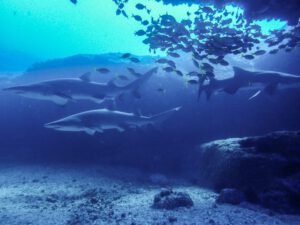 10th January 2020 – Sharks, Rays and Turtles
We had another great day at South Solitary Island this morning, dive one was decided to swim from Manta Arch through the gap to The Gantry, we had about 8-10 Grey Nurse Sharks  in the back gutter, some Bullrays, Turtles and Plenty of Nudibranchs in The Gap. Dive two 2Wild stayed up the top end of…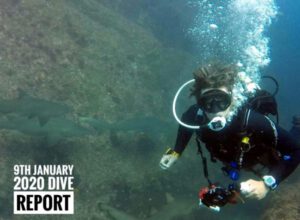 9th January 2020 – Where to start?!
9th January 2020 Today on 9th of January 2020, we had some excellent conditions to spoil our divers and snorkelers! Dive 1 was at Buchannan's, and was a smorgasbord of life. There were Grey Nurses Everywhere, along with a couple of Green Turtles, and a Hawksbill Turtle swimming past. There was a Baby Crested Hornshark spotted…
8th January 2020 – Blue Water is Back!
8th January 2020 Today, 0n the 8th of January 2020, the blue water was back! ? Our first dive was at Cleaner Station, on South Solitary Island. Today, the site did not disappoint. Visibility has increased significantly from the past week hitting about 15m throughout the dive. We spotted some Grey Nurse Sharks, and an Orangutan…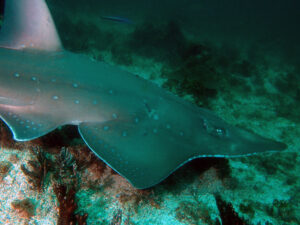 7th January 2020 – Glass out at South Solitary Island
7th January 2020 - The surface conditions this morning on the trip out to South Solitary Island was amazing, little to no swell and not a breath of wind. Dive one was at Cleaner Station where our divers explored Cleaner gutter, Shark Gutters and North Boulder. Dive two was a swim from Shark Gutters around to…
6th January 2020 – Fish Galore at South Solitary Island
6th January 2020 Today, 6th of January 2020, all the Action was at the Northern End of South Solitary this morning, Cleaner Station was our first dive and it didn't disappoint. Heaps of Bullrays, Grey Nurse Sharks, Moray Eels, Wobbegong Sharks, were all spotted on this dive. After morning tea in our surface interval, it was…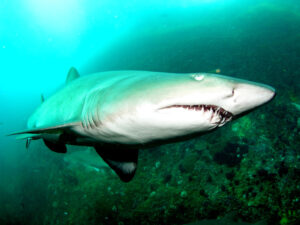 5th January 2020 – Southerly blows through at South Solitary Island.
  After a day off of the water, Wildfin headed out full of students and certified divers. All the divers dropped in at Buchanans Wall. Wobbegong Sharks, Lionfish, Blue Fusiliers, and a Green Turtle being cleaned by a Cleaner Wrasse were seen on dive one. After morning tea, Wildfin headed up to the Northern end of…