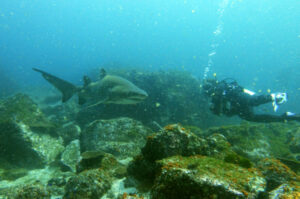 5th December 2019 – Vis on the improve!
Calm seas made for a great trip to South Solitary Island this morning. Arriving at the island we were pleased to see that the visibility had improved overnight. Plenty to see at Shark Gutters on dive one including 12 or more grey nurse sharks, turtles, black cod, lionfish and lots of nudibranches. Dive two was spent…
3rd December 2019 – More December Dives!
3rd December 2019 Today, 3rd December 2019, we took out 2 Wild with a boat of divers to the Solitary Islands, and experienced lovely conditions towards the top end of South Solitary Island. Our first dive this morning was at Shark Gutters. As the conditions were not super clear, we saw plenty of marine life -…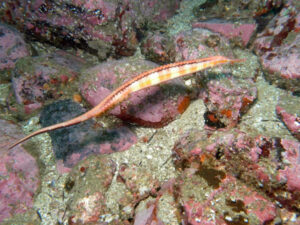 2nd December 2019 – Diving two Solitary Islands today
A pleasant trip out to South Solitary Island changed with a wind change to rough conditions after doing our first dive. Dive 1 ended up at Buchanan's Wall with cleaner conditions compared to the northern end. As it turned out, we had only 6 to 8 metres vis, but still had some nice diving. A nice…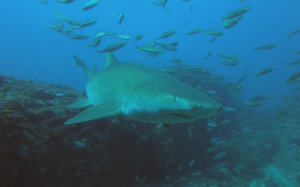 1st December 2019 – Advanced Divers get Full Experience with Grey Nurse Sharks
The conditions today were much better which made a smoother trip out to South Solitary Island. Dive one had the Advanced Open Water students and certified divers in at Manta Arch to complete their Deep adventure dive down to 28-30m while the others jumped in at Cleaner Station to explore one of our best dive sites.…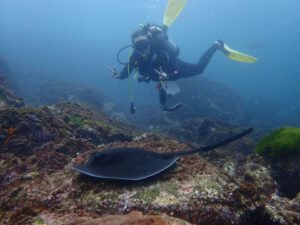 30th November 2019 – South Solitary Island Surprise Conditions
We knew there was going to be a bit of wind to battle with this morning on the way to South Solitary Island but once we arrived at Buchanan's Wall the conditions were more than acceptable and that's where we descended for dive one. Dive two was decided a one way swim from Buchanan's Wall to…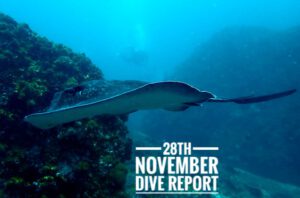 28th November 2019 – Finally back in the water!
28th November 2019 Today, Thursday 28th November 2019, we finally got back out to the Solitary Islands after a few days of bad weather. Our first dive was at Shark Gutters, which lived up to its name. There was well over 10 Grey Nurse Sharks, in every direction! We saw a spanish dancer, and a lionfish…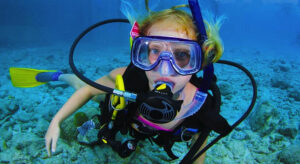 Learn to Dive in Coffs Harbour on your next Family Holiday
Why Should Families Learn to Dive? Children have a natural curiosity about the world around them. They want to know how things work, how creatures live, and especially where they live. They also have an urgent need for exploration. Your child may want to try their hand at scuba diving, or you may be an avid diver…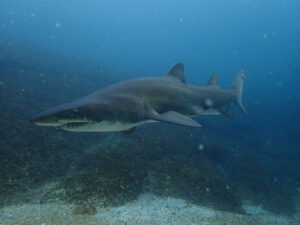 20th November 2019 – Grey Nurse Sharks crowd Gutters
20th November 2019 - Grey Nurse Sharks crowd Gutters Today on the 20th November 2019, the southerly wind had picked up sooner than expected but at South Solitary Island the conditions up the northern end was pretty good for all our divers. Dive one and two were both around Shark gutters and Cleaner Station, we had…
17th November 2019 – Blue Water At South Solitary Island
17th November 2019 Today, 17th November 2019, we had a quick trip to South Solitary Island for our double dive. For our first dive, all of our certified divers dropped in at Manta Arch and made their way to Cleaner Station, whilst our student divers descended on Cleaner Mooring. All of our divers were amazed with…