13th July 2019 – Grey Nurse Galore!
Descending down the mooring line at Shark Gutters, our divers found themselves amongst the action as 20 plus Grey Nurse sharks were congregating in the area.  Turtles, black cod, spanish dancers and a juvenile anglerfish added to the highlights. Taking advantage of the East Australian Current, dive two was spent drifting along the boulder wall. Big…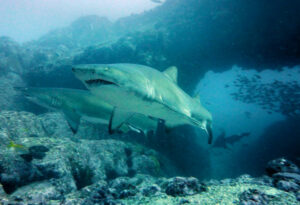 11th July 2019 – Sharks Galore South Solitary Island
All divers were keen to get in the water today as quick as possible, as the north west wind was quite cold. Manta Arch was decided for dive one hiding from the wind, at least twenty Grey Nurse Sharks were spotted in and around the Arch, also in the back gutter a couple of juvenile Grey…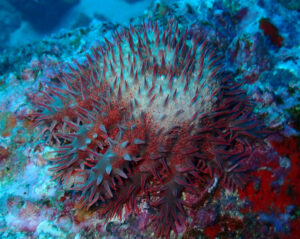 10th July 2019 -Nice day for a shark dive
It turned out to be a lovely day on the water at South Solitary Island today. To start with the swell was making it quite bouncy, but as the day went on it became very nice. Nice diving with 30 plus Grey Nurses at manta arch, but to top that off, as the divers made their…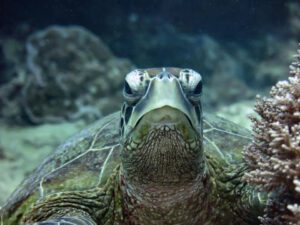 9th July 2019 – Amazing Conditions at the Lighthouse
With the sun out and the water calm we shot out to South Solitary this morning and were treated to some spectacular diving conditions. We descended at Cleaner Station, finding schooling Cow Rays and Grey Nurse Sharks, as well as Moray Eels, some huge Wobbegongs and a Bull Ray. Dive two was a drift from the…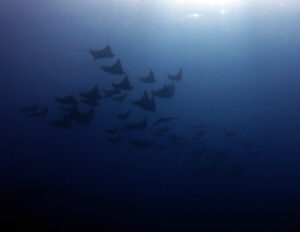 8th July 2019 – Grey Nurse Central at South Solitary
With conditions above and below the water improving the students above 2 Wild were excited to get into the water at South Solitary. A large group of a dozen Grey Nurse Sharks greeted us at the bottom of Cleaner Station, our divers also encountering Eagle Rays, Green Sea Turtles, and Schooling Cow Nose Rays. Congratulations to…
7th July 2019 – Sunday Solitary Special
With the weather clearing we shot out to South Solitary, with lots of whales around it was a steady trip to get to Cleaner Station where we jumped in for dive one. Our divers were lucky enough to experience nice blue water and huge numbers of schooling fish, as well as Grey Nurse Sharks, Wobbegongs and…
2nd July 2019 – Swell up but still good.
With the Swell still pushing 2 metres, 2 Wild ventured out to South Solitary Island. First up was a Dive at Buchanan's Wall where the vis was around 10 mtrs, with the usual fishlife including turtles and a baby Dwarf Lionfish called Stuey. Second Dive started at Shark Gutters where conditions were a little too bumpy…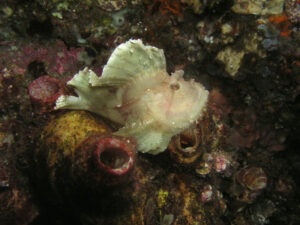 30th June 2019 – Singing Humpback Whales Underwater
It was the last day for the crew from In Depth Scuba, Canberra and everyone had a blast!! Dive one was at Buchanan's Wall where we had a few Turtles, Black Cod, Blue Tangs, Anemone Fish and three Leaf Fish!! Once everyone had some warm Soup, tea and coffee in their bellies from the surface interval…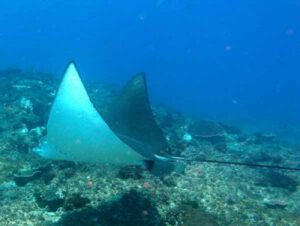 29th July 2019 – South Solitary Island
Great day out at South Solitary Island today dive one had all divers get in at Buchanan's Wall, heaps to see down the wall half a dozen Turtles were spotted, Lionfish, Bull eyes, two Eagle rays, and a lonely Grey Nurse Shark swam by. After the surface interval we ventured up to the top end of…