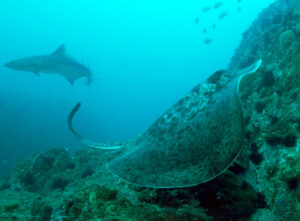 15th June 2019 – South Solitary Island
Another great morning at South Solitary island, all divers dropped in at Shark Gutters. Heaps to see down there including Grey Nurse Sharks, Black cod, Bullrays and two Eagle rays. After morning tea it was decided dive two would be drift from Shark Gutters to South Boulder. Lots to see at North Boulder schooling Tarwhine and…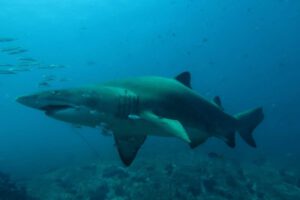 14th June 2019 – Grey Nurse Sharks excite first time divers
We had a large group of divers from Coffs Harbour Senior College Marine Studies class on the boat today doing their first dives out from the Open Water Course, everyone had a blast and thoroughly enjoyed doing dives and not doing skills!!! Dive one was at Cleaner Station and Manta Arch as we had some other…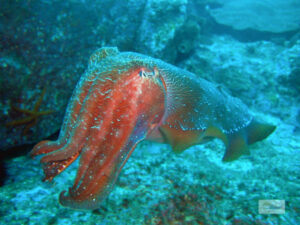 12th June 2019 – Giant Cuttlefish Spotted At Buchanan's Wall
We had a quick trip out to South Solitary Island, all divers dropped in at Buchanan's Wall and it didn't disappoint, three Eagle rays were spotted a lonely Green Turtle, Black Cod, Bull eyes and to finish off a great dive everyone had the pleasure to see a Giant Cuttlefish. After a pleasant surface interval we…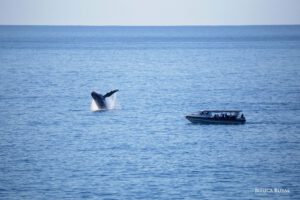 12th June 2019 – Jumping for joy
Our 9am Whale Watch today had us about 2 km off the harbour where we came across two pods of Humpback Whales!! The were having a good time doing some tail and pectoral slaps. Just before we were about to come in we had a Humpback Whale breaching in the distance so we took off and…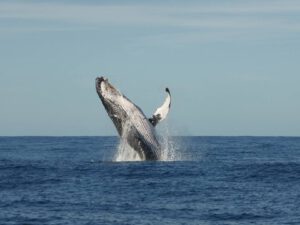 11th June 2019 – Breaching Humpbacks from Antarctica
The Whale Watching season has really started of with a bang!! We had one trip today at 11am and we found a few pods just  out of the habour which was awesome, we chilled next to a mother and juvenile for about 40mins and a customer seen a single Humpback Breaching about 3 km away so…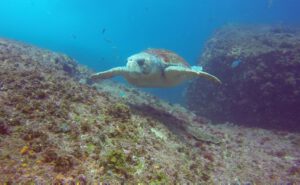 10th June 2019 – Huge Loggerhead Turtle Welcomes Divers
Today's dives at South Solitary Island were beautiful with nice clear water and a huge abundance of marine life. Dive one we had the certified divers get in at Manta Arch to make their way through the gap to meet the students around to The Gantry. Lots of Grey Nurse Sharks at Manta Arch, Black Cod,…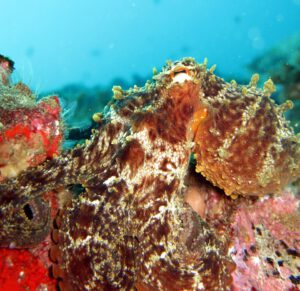 9th June 2019 – Finally great conditions at South Solitary Island.
After a long time since our last dive, Conditions settled nicely today to get out to South Solitary Island. First Dive was at Cleaner Station, with highlights of three Grey Nurse Sharks sighted, a big Loggerhead Turtle and Eagle Rays. Dive two was along Boulder Wall to the Gantry, with loads of fish, as well as…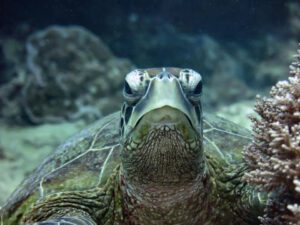 30th May 2019 – Turtle Central at South Solitary
The cool start to the morning dindn't deter today's divers, we were rewarded with some amazing diving at South Solitary Island! For dive one we jumped in a Cleaner Station, finding Grey Nurse Sharks, Wobbegong Sharks, Hawksbill and Green Turtles. Dive two was a drift from Cleaner Station to South Boulder, Spotted Eagle Rays, Cuttlefish, Octopus,…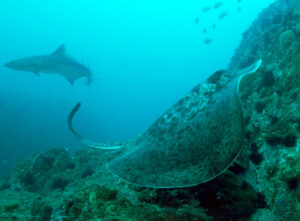 26th May 2019 – Super South Solitary Sunday!
South Solitary was the place to be this morning with lovely conditions under the water, Our first dive of the day was a swim from Manta Arch to Cleaner Station. Eight Grey Nurse Sharks were cruising around the Arch, Lionfish, Moray Eels and and Octopus hiding in the rocks. Dive two was a drift from Cleaner…