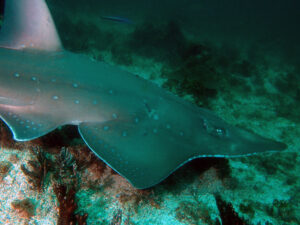 9th May 2019
With a break in the weather 2 Wild shot out to South Solitary. A small drop in the water temp has brought the Grey Nurse Sharks to the top end of the island with divers sighting at least four sharks around Cleaner Station, Leafy Scorpionfish and Lionfish, a Shovelnose Shark made an appearance at Shark Gutters…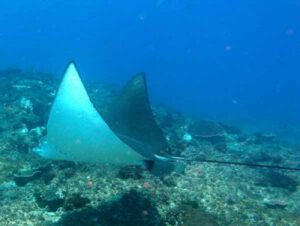 4th of March 2019
With a break in the weather we made our way out to South Solitary Island. With a cracking current at the top end we found shelter and made our first dive at Buchanan's Wall. A great first dive with a few Turtles, a leafy scorpionfish, cuttlefish and some monster Wobbegongs alongside the island! Second Dive we…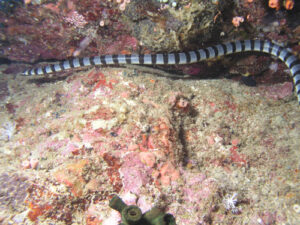 1st May 2019 – Sea Snake Surprise at South Solitary Island
Buchanan's Wall at South Solitary Island was the pick for dive one, We had a few curious turtles, Mantis Shrimp, Eastern Blue Groupers and a couple of Fire Gobies out in deeper water. Dive two was a drift from Shark Gutters down to The Gantry where we had a big, beautiful spotted Eagle Ray near South…
28th April 2019
With Wildfin Packed full of excited divers we made way to South Solitary, with our first dive site Shark Gutters we jumped in to find a lonely Grey Nurse cruising the shallows, as well as at least four Eagle Rays hanging over the Boulder Wall! Dive two was a swim from Cleaner Station to South Boulder,…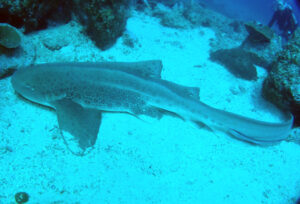 26th April 2019 – Manta Arch was the best spot!
Hiding from a North Westerly breeze, our divers found the Manta Arch mooring to be the most protected from the wind. Slightly lower vis to what it has been over the last week at around 15 mtrs, it still proved to be a great dive. 12 Grey Nurse Sharks in the Arch along with Wobbygongs, Silver…
25th April 2019 – Divers Explore North and South Solitary Islands Today!
Taking advantage of the great conditions "2 Wild" ventured to North Solitary Island while "Wild Fin" headed to South Solitary! Visibility at both islands ranged from 20-30m and the water temp was a lovely 24c. Leopard sharks, eagle rays, turtles and black cod were just some of the highlights!
24th April 2019 – Hump Day for Manta Rays
The Coffs Coast has had some amazing water conditions recently and we are making the most of it with both our boats 2Wild and Wildfin making it out to South Solitary Island Dive one the certified Divers got in at Manta Arch while the Open Water Students got in at the shallower depths at Buchanan's Wall…
Tuesday 23rd April 2019 – Leopard Sharks mix with divers at South Solitary Island!
Awesome conditions for diving at South Solitary Island today! The warm blue water has attracted plenty of tropical life including leopard sharks and eagle rays which were spotted by our divers today. Vis 20-30m, temp 24c. Still a few spots left on Thursday's dive to North Solitary Island. Give us a call to book.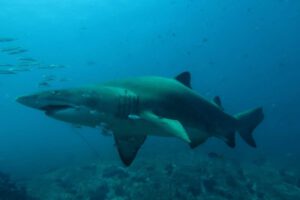 22nd April 2019 – Shark Diving At South Solitary
With the conditions ever improving we jumped in at Manta Arch for our first dive, and the sharks did not disappoint with at least a dozen Grey Nurse Sharks crammed under the Arch along with Wobbegongs, Lionfish and octopus! Dive two was a drift from Cleaner Station to The Gantry lots to see with Turtles, Black…