22nd December 2018 – HAMMERHEADS!!!
After a few days of poor visibility it was nice to see some clean water at South Solitary Island again. Today's first dive was at Manta Arch where some of our divers were lucky enough to see 20 to 30 Hammerhead Sharks. Plenty of Grey Nurse Sharks, Black Cod, Nudibranchs and Turtles were just some of…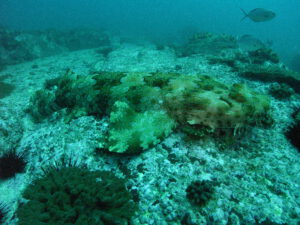 20th December 2018. Nice dive even with low visibility.
Whilst the visibility was down like yesterday, our divers still saw heaps today. On Buchanan' Wall we saw unusual stuff, like a large Bubbleshell slug, Baby Lionfish and Yellow Boxfish. On the gutter to the south they saw a large Pipefish. Dive two at the Gantry highlights were Turtles and a Mantis Shrimp with the usual…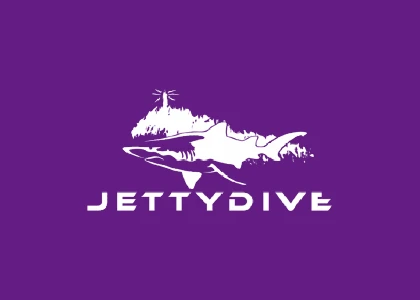 19th December 2018-Certified MacLean Students
After a smooth trip out it was decided all divers would get in at Buchannans wall. Visibility had dropped a little from the previous day, but lots to see Bull rays, Turtles, Wobbegong Sharks, Blue Groupers. After morning tea the Maclean Students and Certified divers dropped in at Shark Gutters for a nice drift dive to…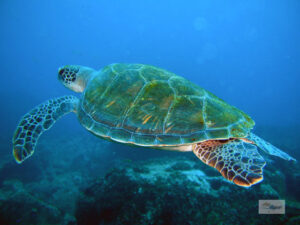 18th December 2018 – McLean High Students Dive with Huge Turtle
Finally after a long spell we were out at South Solitary Island getting up close with the amazing marine life out there. Dive one was at Buchanan's Wall where we had plenty of Stripey's and Blue Groupers greeting our divers near the mooring line, Wobbegongs and a lonely Bullray. Dive two was decided to do a…
12th December 2018 – Upwelling Generates Plenty of Action!
Today's flat sea made for a great trip out to South Solitary Island. Jumping in at the Cleaner Station for dive one we were greeted by "Barney" our resident Loggerhead Turtle who had been resting in the cave. The visibility was a little basic at the start of the dive but improved dramatically as some cold…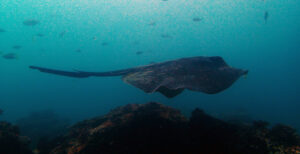 10th December 2018 – Certified at South Solitary Island
Underwater was the place to be this morning to keep out of the NW winds but we were treated to some good conditions!! Dive one was at Buchanans Wall where we spotted lots of Nudibranchs, Wobbegongs, Lionfish and a lonely Grey Nurse Shark. Dive two was a drift from Cleaner Station around to The Gantry, we…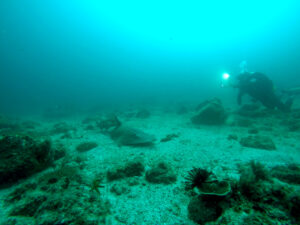 9th December 2018 – Sunday Funday!
South Solitary Island didn't disappoint today! Top to bottom, the island was full of life! Lots of Grey Nurse Sharks and Black Cod were spotted congregating at the northern end of the island while the Boulder Wall was teaming with Turtles and schooling fish! Our divers completing their PADI Rescue Diver Course even saw a Guitar…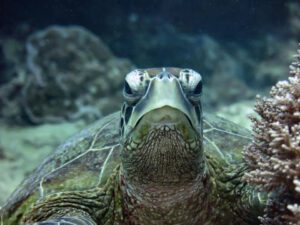 8th December 2018 – South Solitary Buzzing with Life!
Sheltered from the easterly sea our first dive of the weekend was at Buchanan's Wall. Plenty to see including Lionfish, Black Cod, Turtles, Bull Rays and Nudibranches. Taking advantage of the slight current, dive two was spent drifting from Shark Gutters to the Gantry. Soooooooo much to see on this dive!!! Grey Nurse Sharks, HUGE Black…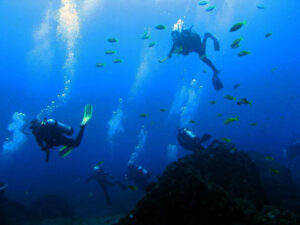 7th December 2018 – Blue Water at South Solitary island
The trip out to South Solitary Island was defiantly an adventure but the presence of blue clear water was well worth it!! Dive one was at Buchanan's Wall and as soon as we got to the bottom we had a Bullray and Green Sea Turtle cruise on past, we had plenty of Nudibranchs, Wobbegongs and a…