13th November 2018 – Hammerheads at South Solitary Island
Yep! You heard it right! Some of our divers were lucky enough to see some Hammerheads cruising around South Solitary Island today. The Hammerheads were spotted at Buchanan's Wall, Shark Gutters and South Boulder Wall. Plenty of Grey Nurse Sharks, Turtles, Black Cod and Lionfish were also spotted. Vis a lovely 20-25m, temp 21c. Congratulations to…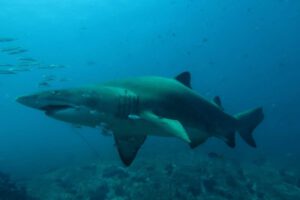 11th November 2018 – Hammer Head visits South Solitary Island
With visibility improving each day and water temperature up around 22C South Solitary Island was the place to be!! Dive one had the certified divers hop in at Manta Arch while the student divers went to the shallows at Shark Gutters, Plenty to see including Bullrays, big and curious Grey Nurse Sharks, our recent local Painted…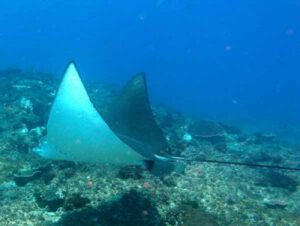 10th November 2018 – Blue Water is Back!
Arriving at South Solitary Island this morning we were excited to see BLUE water! The visibility around Shark Gutters and the Cleaner Station was as good as 25m and temp creeping up to 21c. Grey Nurse Sharks, Eagle Rays and a few friendly turtles were just some of the highlights! Congratulations to sarai, Taylor, Logan and…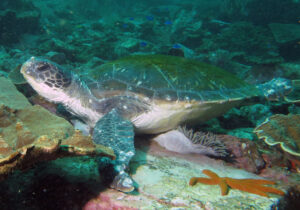 5th November 2018 – Plenty to see at the Solitaries!
A blue sunny sky and flat sea made for ideal diving today! Vis unfortunately is still a little basic however there was so much to see! Cleaner Station and Shark Gutters were full of life! Grey Nurse Sharks, Black Cod, Lionfish and Turtles were spotted on dive one. Dive two was spent enjoying the life along…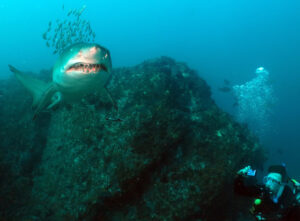 Sunday 4th November – Sunday Funday at South Solitary Island
With "Wild Fin" full of excited divers we made our way out to South Solitary Island for two great dives. Although the vis was a little bit basic there was still plenty to see! The Cleaner Station and Shark Gutters were the local hangout for the Grey Nurse today. Black Cod, Lionfish, Turtles, schooling Sweep and…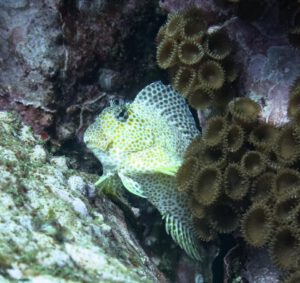 1st November 2018 – Lenny the Blenny
The northerly breeze that was forecast didn't quite eventuate today allowing us to dive the northern end of South Solitary Island. Plenty of Grey Nurse Sharks were seen cruising the shallows while some big schools of Tarwhine, Goat Fish and Black Cod were congregating on South Boulder Wall. The Gutters were also packed with marine life!…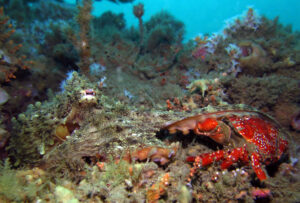 31st October 2018 – Certified Divers enjoy Split Solitary Island
We attempted to dive at South Solitary island this morning although the conditions were not suitable, so the decision was made to come into Split Solitary Island for both dives. Plenty to see at Split including Nudibranchs, Crested Horn Sharks, Wobbegongs, Octopus, a couple Green Sea turtles and schooling Bulleyes. Congratulations to Natasha, Kelly-Anne, Zoe, Erin…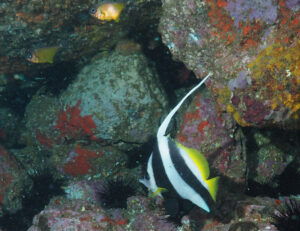 30th October 2018- Blue Water at South Solitary Island
After a pleasant trip out divers were greeted with blue water, it was decided Dive one would be at Shark Gutters for certified divers and student divers. At least half a dozen Grey Nurse Sharks were spotted,Black cod, Schools of Tarwhine, and our resident Frog Fish is still hanging around. After morning tea, a drift dive…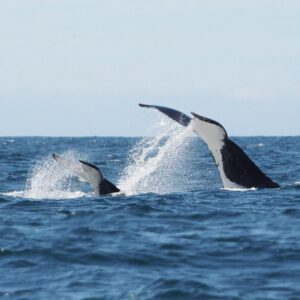 29th Oct 2018 – Whale Watching Finished for the Year
After hundreds of trips out off the Coffs Coast and thousands of whale sightings, our Whale Watching trips have come to an end!! We had an amazing year with some extraordinary encounters and along with the Whale Watching we had our Swim with the Whales which was again out of this world!!! We would like to…