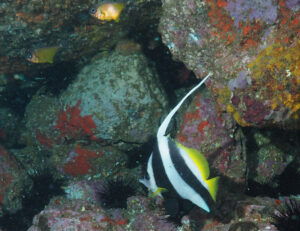 30th October 2018- Blue Water at South Solitary Island
After a pleasant trip out divers were greeted with blue water, it was decided Dive one would be at Shark Gutters for certified divers and student divers. At least half a dozen Grey Nurse Sharks were spotted,Black cod, Schools of Tarwhine, and our resident Frog Fish is still hanging around. After morning tea, a drift dive…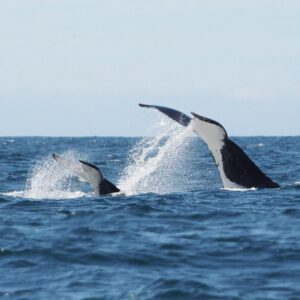 29th Oct 2018 – Whale Watching Finished for the Year
After hundreds of trips out off the Coffs Coast and thousands of whale sightings, our Whale Watching trips have come to an end!! We had an amazing year with some extraordinary encounters and along with the Whale Watching we had our Swim with the Whales which was again out of this world!!! We would like to…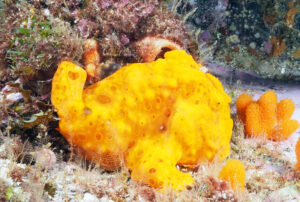 27th October 2018 – Great Conditions at South Solitary Island
After a quick trip out to South Solitary Island all of our certified divers got in at Manta Arch and Student divers dropped in at the Cleaner Station. What a dive for the students who got among the Grey Nurse Sharks on their first open water dive. Certified divers explored the Arch and made there way…
26th October 2018 – Plenty to see at South Solitary!
Visibility had improved nicely today to roughly 15m. Whilst there wasn't any sharks in the Gutter at Manta Arch, the northern end of the island had plenty. Black Cod, Lionfish, Angelfish and our friendly Frogfish were just some of the highlights on dive one. The Boulder Wall was also buzzing with life! More Grey Nurse, Turtles,…
24th October 2018 – Grey Nurse Sharks Excite Students
The visibility at South Solitary Island today was down a little but there was still plenty to see! Manta Arch to The Gantry was the plan for dive one for the certified divers while the Open Water Students stayed in the shallows at The Gantry to do there skills, The divers spotted plenty of marine life…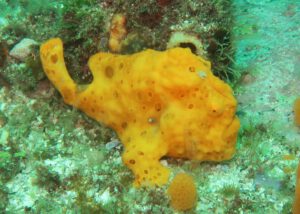 Monday 22nd October – Back underwater at South Solitary Island!
After a week out of the water due to bad weather it was nice to be back exploring the sites at South Solitary Island today. The vis was a little basic but there was plenty to see. Turtles, Angelfish, Black Cod, Nudibranches and lots of Grey Nurse were spotted on dive one. Dive two was spent…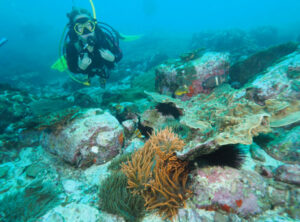 10th October 2018-Lovely Conditions and Nice Diving.
Another nice day on the water today with only a slight swell from yesterday's afternoon breeze. Conditions were good enough to drop in at Manta Arch and then exit at the Gantry after swimming through the Gap. Nice blue water with a bit of milky colour allowed the divers to enjoy seeing a few Grey Nurse…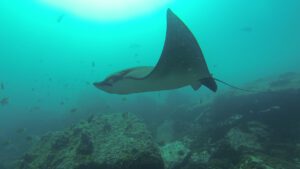 9th October-Sharks Galore At South Solitary Island
After a pleasant trip out to South Solitary Island, dive one had all divers drop in at Buchanan's wall. Turtles, Wobbegong Sharks, Slipper Lobsters, and a couple of Eagle Rays were spotted. After morning tea 2 Wild made its way up to the Northern End of the Island. It was decided dive two would be a…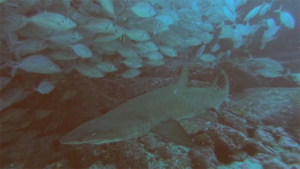 8th-October-2018-South Solitary Island Turns it on
After a quick trip out to South Solitary it was decided dive one would be at the Gantry. Our divers got to mix with Turtles, Lionfish, Bull rays, One of the students saw a small lonesome Hammerhead. After a pleasant surface interval, we moved up to the top end of the Island for dive two. Cleaner…