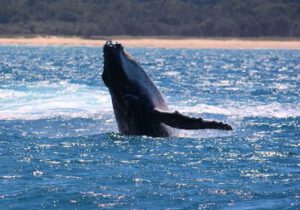 18th September 2018 – Juvenile Whale Jumps for Joy
We had some rather windy conditions today but that did not bother the migrating Humpback Whales at all!! While 2Wild was out doing Whale Swim, Wildfin was getting mugged by some very curious Whales! We had six Whales come super close to the boat and check us out for about 20 mins. The 11 am trip…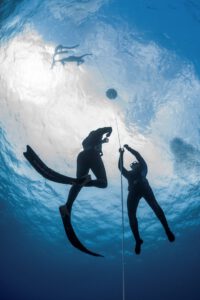 October PADI Freediver Course
We have a PADI Freediver course running on the first weekend of October which is Saturday the 6th and Sunday the 7th. This two day Freediver Course will teach you all the basics to become a confident and safe Freediver, if you want to learn the course to improve your current freediving/spearfishing skills, lung and respirtory…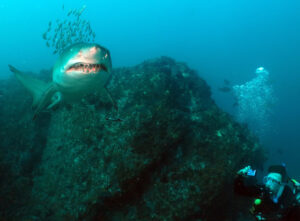 9th September 2018 – Great Diving at South Solitary Island!
Plenty of action at Manta Arch today! Our divers spotting at least one dozen Grey Nurse Sharks, Black Cod, schooling Trevally, Tarwhine, Lionfish and an Octopus. Dive two was spent exploring the northern end of the island. More Grey Nurse Sharks, lots of Nudibranches and a frisky Dusky Whaler Shark were spotted by our divers. Vis…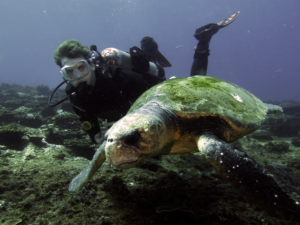 8th September 2018 – Blue Water at South Solitary!
The slight current at South Solitary Island today has brought in some welcomed blue water. Plenty of Grey Nurse Sharks around Shark Gutters and the Cleaner Station area! The Boulder Wall was also buzzing with life! Black Cod, Loggerhead Turtles, Octopus, Spanish Dancers, a Banjo Ray and lots of Nudibranches were spotted by our divers. Vis…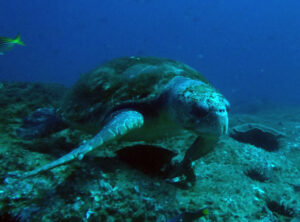 1st September 2018-Gap Swim at South Solitary Island
After a quick trip out, certified divers dropped in at Manta Arch and ended up at the Gantry with a Gap swim. Plenty of Grey Nurse Sharks in the Arch, schooling Tarwhine, Wobbegong Sharks, lots of Turtles were also seen through the Gap. Student divers started at the Gantry. After the surface interval it was decided…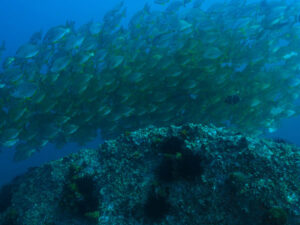 26th August 2018- Grey Nurse Gutters lives up to it's name.
After a wet trip out today, we dived Buchanan's Wall on Dive 1 to shelter from the choppy sea and avoid the current. A nice easy dive down the wall but a bit chilly cmpared to the warmer top end of the island. On Dive 2, we dropped in at Sharks Gutters and found 8 grey…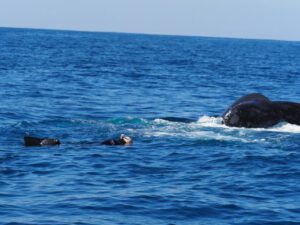 25th August 2018-Turtles and more Turtles, Whales and more Whales
Today had a Scuba Dive trip in the morning and Whale Swim in the afternoon. Manta Arch and Cleaner Station were the first dive with 8 Grey Nurse Sharks at Cleaner Station along with schools and schools of fish around. Not a lot of Sharks at Manta Arch and Cleaner Station proved to be warmer and…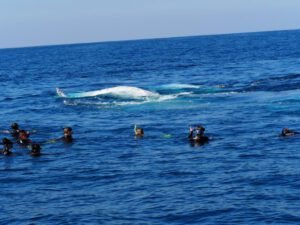 24th August- Whale Swim with Whalewatch action too.
A lovely morning out with "2 Wild" on our Whale Swim trip. Seas were calm and the whales were about. Not long after we left the harbour we had two whales turn and head straight to our boat. After pulling away from them our snorkelers entered the water and over they came! With the visibility down…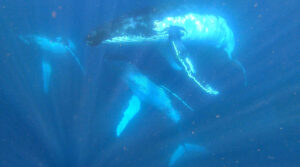 18th August 2018- Seals at South Solitary Island and amazing Whale Swim trip
Today's Diving started early to help with the Whale Swim trip in the afternoon and turned out to be a great day! To the surprise of the divers, not one but two seals appeared at South Solitary Island on this morning's dive. Grey Nurse Sharks at Manta Arch and also 6 at Cleaner Station, Eagle rays…