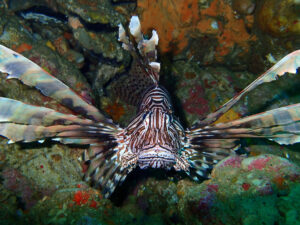 22nd April 2018 – Freedivers and Advanced Open Water Divers Certified
Once we got to South Solitary Island we dropped in to mix with some Grey Nurse Sharks at Manta Arch and the Freedivers tied up to Shark Gutters mooring which was protected from the southerly. We had lots to see underwater including Grey Nurse Sharks, a tiny Yellow Boxfish, Pipefish, Lionfish, Black Cod, Turtles, schooling Barracuda,…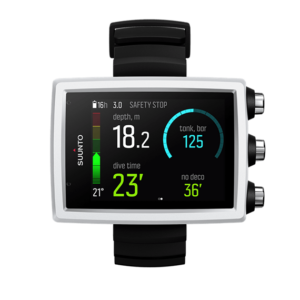 Suunto EON Core Dive Computer Product Test
The Suunto EON Core Dive Computer would have to be one of the simplest computers to use along with probably the easiest to read. Why? Well read on and find out in our Suunto EON Core Dive Computer Product Test report. The Suunto EON Core is the latest product to come out of the Suunto factory.…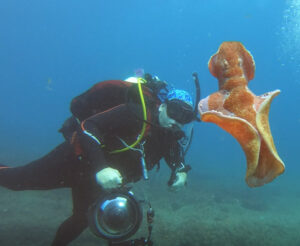 21st April 2018-Grey Nurse and Leopard Sharks
Two boats out today with one on the way to North Solitary when the wise decision to do South Solitary was made with the rough seas. The Divers enjoyed a dive at Manta with 5 Nurses and then a lovely Dive at Cleaner Station to North Boulder Wall with a Leopard shark cruising around. The current…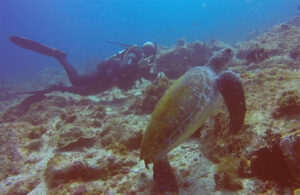 20th April 2018 – Clear Water on The Return
It was awesome to get out today and to be welcomed by some clear and warm water at South Solitary Island. We had divers jumping in all around the island and meeting at The Gantry on both dives. There was plenty to see including Grey Nurse at Manta Arch and about 15 Black cod spotted along…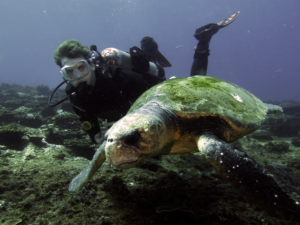 16th April 2018 – Vis on the Improve!
Today's calm seas made for a quick ride out to South Solitary Island. Once at the Island we jumped in at Buchanan's Wall for today's first dive. Black Cod, Wobbegongs, Bull Rays, Giant Cuttlefish and a Leopard Blenny were just some of the highlights. Within one hour the strong current running across the northern end of…
15th April 2018 – Grey Nurse Sharks Patrol Manta Arch
Better surface conditions allowed advanced divers to dive at the arch, they weren't disappointed as they spotted at least ten Grey Nurse Sharks. Pipefish, two Octopus, schooling Tarwhine and a Turtle added to the highlights. Dive two was at the Gantry. Plenty to see. Barney the resident Loggerhead Turtle even payed us a visit. Well done…
14th April 2018 – Dancing Rays and Giant Cuttlefish!
Jumping in at Buchanan's Wall for today's first dive, our divers spotted an Eagle Ray on decent and 3 Marble Rays shortly after. Turtles, Black Cod, Lionfish and a few big Wobbegongs added to the highlights on this dive. Dive two was spent enjoying the northern end and the Boulder Wall. Plenty of life congregating in…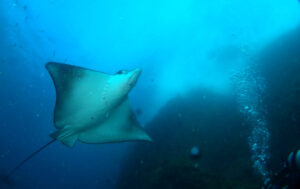 11th April 2018 – Big Swell and Big Life!
The northern end of South Solitary Island was the place to be today as our divers got up close to plenty of big fish life. Eagle Rays, Bull Rays, Black Cod, Turtles and Sweetlips roamed around the Cleaner Station area while schools of Tarwhine, Sweep, Goatfish and Trevally inhabited the Boulder Wall. The strong East Australian…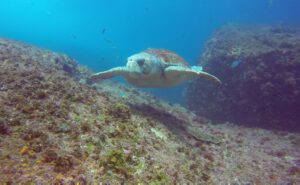 9th April 2018 – Humpback Whale Spotted!!
On our way out to South Solitary Island this morning we came across one lonely Humpback who was keen to get the party started. Historically we don't normally see Humpback Whales migrating north until late may/early June so this girl is definitely early! Sheltered from the northerly breeze, Buchanan's Wall was the ideal location for today's…