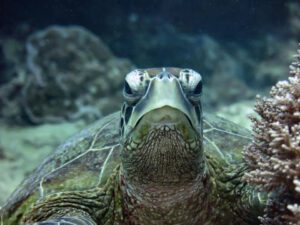 Monday 26th March – Fish Galore at South Solitary Island Today
The ride out to South Solitary Island this morning was a little bumpy due to the freshening north east wind. After checking the conditions at the northern end of the island we decided that dive one would be in the shelter of Buchanan's wall . Vis was about 5 metres and water temp 25 degrees. The…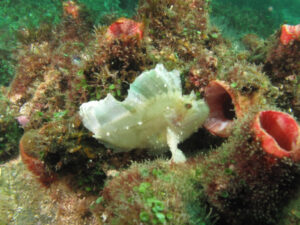 25th March 2018 – Certifed PADI Freedivers
South Solitary Island was our best choice today considering the conditions first dive site was Buchannan's wall. Vis wasn't the best five - ten metres, water temp 25 degrees and all the usual critters down there includingTurtles, Wobbegong sharks and schools of Bullseyes. Second dive was a drift from the top end, Our divers got in…
20th March 2018 – Leopard Sharks at North Solitary Island
Taking advantage of the calm sea conditions, we ventured up to North Solitary Islands for two very nice dives today. Slipping in at Anemone Bay for dive one, we spotted two Leopard Sharks along with some big Black Cod, schools of Fusiliers and Green Turtles. Dive two was spent enjoying the area around the Elbow Cave.…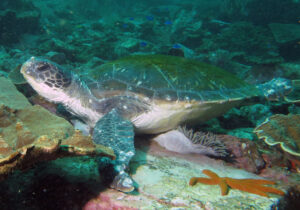 18th March 2018 – Solitary Island Duo!
Our divers enjoyed the diving at both Split and South Solitary Islands today. Sheltered from the northerly wind, Buchanan's Wall was the perfect site for dive one. Green Turtles, Bullrays, Lionfish and a Pipefish were all spotted on this dive. After morning tea on the boat we moved in to Split Solitary for today's second dive.…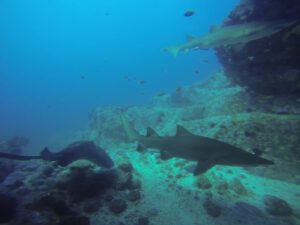 17th March -Manta Arch and Drift were very good.
With a northerly chop that was making the sea lumpy everywhere, we had a dive at Manta that was great underwater, but not so good on top. Manta Arch had it's regular haunt of Grey Nurse sharks, along with some unusual sightings like a Diamond Trevally by Tanya . The popular Drift dive was the second…
16th March 2018- Turtle Mania at South Solitary!
Yet another magnificent day of diving at South Solitary Island! Although the swell was still quite large, it had dropped enough for us to dive both sides of the island. Green Turtles, Pipefish, Morays Eels, Lionfish and a Bullray were all spotted on the first dive. With the current again now running north to South, our…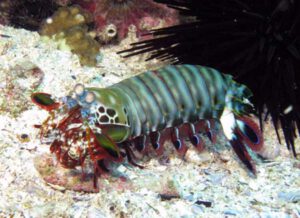 15th March 2018 – Great Conditions Despite Large Swell
Our divers were treated with some great diving conditions as the water is still blue and warm at South Solitary Island. A squadron of Eagle Rays were spotted on the first dive plus lots of Nudibranches, Turtles and Black Cod. Dive 2 was a leisurely swim from Buchanan's Wall to the Gantry. More Black Cod, Lionfish,…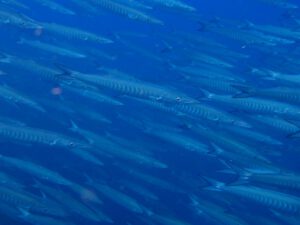 13th March 2018 – 20m Vis & 25 Degrees
After a few days off due to bad weather, we were all very excited to go diving today! Arriving at South Solitary Island we were greeted with some fantastic conditions! The Cleaner Station was our first port of call. Schooling Trevally and Barracuda, Black Cod, Lionfish, Sweetlip and loads of Nudi's. Taking advantage of the uphill…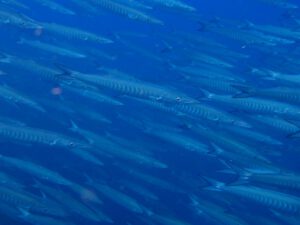 13th March 2018 – 20m Vis & 25 Degrees
After a few days off due to bad weather, we were all very excited to go diving today! Arriving at South Solitary Island we were greeted with some fantastic conditions! The Cleaner Station was our first port of call. Schooling Trevally and Barracuda, Black Cod, Lionfish, Sweetlip and loads of Nudi's. Taking advantage of the uphill…