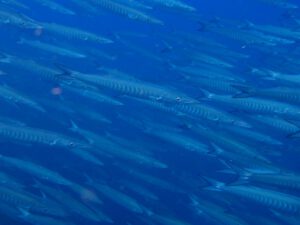 13th March 2018 – 20m Vis & 25 Degrees
After a few days off due to bad weather, we were all very excited to go diving today! Arriving at South Solitary Island we were greeted with some fantastic conditions! The Cleaner Station was our first port of call. Schooling Trevally and Barracuda, Black Cod, Lionfish, Sweetlip and loads of Nudi's. Taking advantage of the uphill…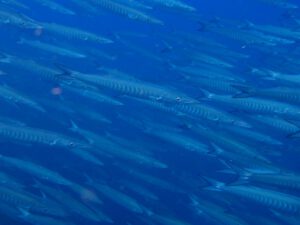 13th March 2018 – 20m Vis & 25 Degrees
After a few days off due to bad weather, we were all very excited to go diving today! Arriving at South Solitary Island we were greeted with some fantastic conditions! The Cleaner Station was our first port of call. Schooling Trevally and Barracuda, Black Cod, Lionfish, Sweetlip and loads of Nudi's. Taking advantage of the uphill…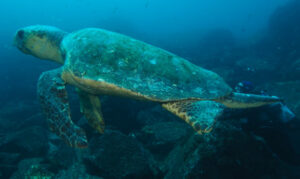 6th March 2018 – Wind and Rain No Match for Divers!
Today's wind and rain didn't stop our divers from getting amongst the action at both South and Split Solitary Islands. All of the big critters were found at South Solitary. Grey Nurse Sharks, Eagle Rays, Black Cod, Turtles, schools of Tarwhine and a big Sand Bar Shark were just some of the highlights! Mingling amongst the…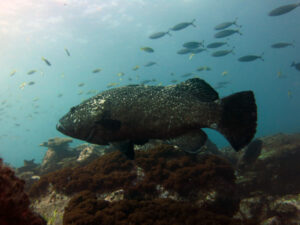 5th March 2018- sharks on Monday too!
After a bit of southerly wind overnight, conditions were a little bumpy out at South Solitary Island, but still great conditions underwater. A dive at Manta Arch had 6 sharks cruising close to our Advanced divers and the Students at Cleaner station had fish galore. Dive 2 at Boulder Wall was wall to wall fish again.Visibility…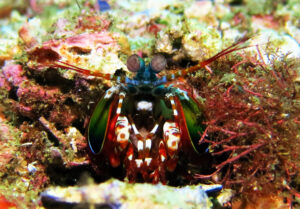 4th March 2018 – South Solitary Island Shows off all its Glory
What a spectacular day at South Solitary Island!! We had crystal clear 30-35m visibility and a beautiful 25C, there was also barely any current and no wind what so ever, this made for one of those day we only dream of. Our divers today saw plenty on both dives including, Black Cod, Barracuda, Snapper, Turtles everywhere,…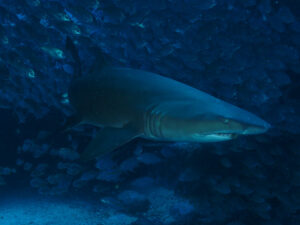 3rd March 2018 – South Solitary at it's best with tropical waters.
It doesn't get much better than 30m vis and 26c!!! Grey Nurse Sharks, Barracuda, Black Cod, Eagle Rays, schooling Tarwhine and Turtles. Manta Arch had a number of Grey Nurse Sharks for some of our divers, whilst Boulder Wall had wall to wall fish. With 26c temp and very clear water, it was such a pleasure…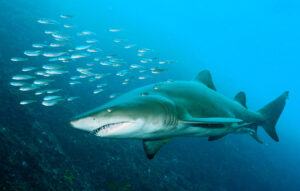 2nd March 2018 – Big Blue at South Solitary!
20-25m visibility and 25c water temperature made for great diving today. Manta Arch and Shark Gutters were the hot spots! Plenty of Grey Nurse Sharks were spotted patrolling the Arch whilst Shark Gutters and the Boulder wall were screaming with fish life! Eagle Rays, Turtles, Barracuda and plenty of big Black Cod were just some of…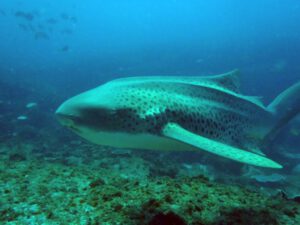 1st March 2018 – "Spot" The Leopard Shark
Today was yet another magical day of diving at South Solitary Island. Both Buchanan's Wall and the Cleaner Station were humming with life. Schools of Barracuda and Trevally inundated the northern end of the Island. Big Black Cod, Turtles, Bullrays, Cuttlefish and the most beautiful Leopard Shark were just some of the highlights. Vis 15-25m, temp…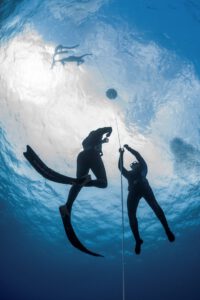 Freediver Course Starting end of March
Freediver Course Starting end of March We have our first PADI Freediver course starting on the 24th March, this course takes two days and consists of home study with the PADI Freediver Touch, classroom theory/pool session on the Saturday and ocean dives at the Solitary Islands Marine Parks on the Sunday. There is a maximum number…