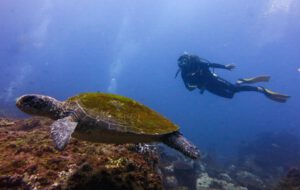 24th February 2018 – Warm water at South Solitary Island
Wildfin was loaded up today as we headed to South Solitary Island, although it was a little lumpy going out we were greeted to about 15-18m Visibility, beautiful 25C and plenty of marine life at Buchanan's Wall. Lots of Blue Tangs near the mooring, Black Cod and Nudibranchs. Dive two was a one way swim from…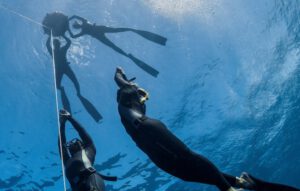 19th February 2018 – Become a PADI Freediver Now
Become a PADI Freediver Now Have you ever wanted to explore the underwater world with less gear than Scuba Diving? Hold your breath for longer than 1min 30 seconds? Dive down to 16 metres on a single breath? You can now at Jetty Dive Centre in only two days!! Lindsay is now a PADI Freediving Instructor…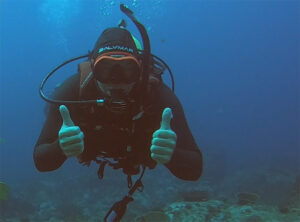 15th Feb 2018 – Grey Nurse and Leopard Sharks topped the list today
Dive 1 today was again amongst the Grey Nurse Sharks of Manta Arch, including the one with a bite out of it and a real small baby, all hugging the bottom of the Arch. Nice clean water and a bit of current. Dive 2 Started at Cleaner Station and finished at South Boulder Wall. Vis dropped…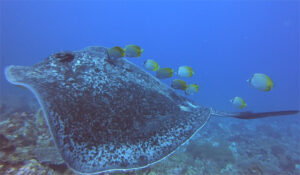 14th Feb 2018 – Fish galore at South Solitary Island
It was a matter that you can't see the sea for fish today at Boulder Wall on our drift dive. Thousands of Sweep clouded the wall, along with Tarwhine, Bullseyes and Pomfreds, not to mention heaps of Goatfish and Morwong. A couple of playful Bullrays topped off a great dive at the end. Dive one was…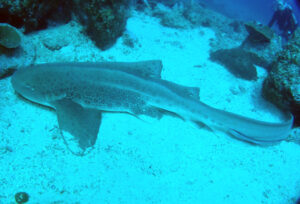 13th February 2018 – 30m Visibility at South Solitary Island
What an amazing day out at South Solitary Island today with calm seas, 26C water and crystal clear 30m visibility. Our divers jumped in at Manta Arch and your could clearly see the Grey Nurse Sharks on the bottom in 25m!! Once under the Arch there was about 16-20 Grey Nurse there and they were stacked…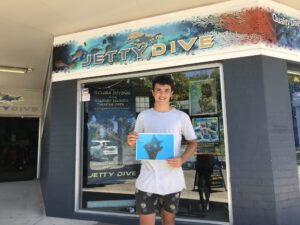 12th Febaruary 2018 – Manta Ray named at South Solitary Island
As everyone would have seen on Friday 9th February our divers were treated to an amazing display by a beautiful Black Manta Ray that was gliding in the shallows on South Boulder Wall. The footage taken of that Manta Ray was filmed by 14 year old Marcus Petrovski from Bankstown, NSW. To Marcus's amazement he found out…
Sunday 11th February – Manta Arch was buzzing with sharks
The vis dropped a little over night but the arch didn't disappoint at least twenty grey nurse sharks were spotted. The divers made there way from the arch towards the gap where conditions improved a couple of loggerhead turtles were seen .Dive two was completely different we started our dive at Shark mooring where the vis…
10th February 2018-Great Drift Dive gave divers a Dive with the Lot!
Like having a Hamburger with the lot, today's drift dive from Shark Gutters to the Gantry had it all. It was as if everything was out on show, Turtles and more Turtles, Big Black Cod, Big Bull Rays and just thousands of fish. "One of the better dives for a while" was one comment. Vis 25…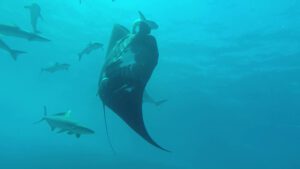 9th February 2018 – Manta Madness @ South Solitary!
Spectacular conditions at South Solitary Island today! 25m visibility, 25 degree water temp, doesn't get much better! A bit of current on the northern side but everything was out, Black Cod, Turtles, Eagle Rays and this beautiful Manta Ray who is almost all black in colour! Conditions look great for the weekend so maybe the Manta…